Durant, operated on the Achilles tendon in New York
The forward of Golden State Warriors uploaded a photo on Instagram just out of the operating room. The forward was injured in the fifth game of the Finals.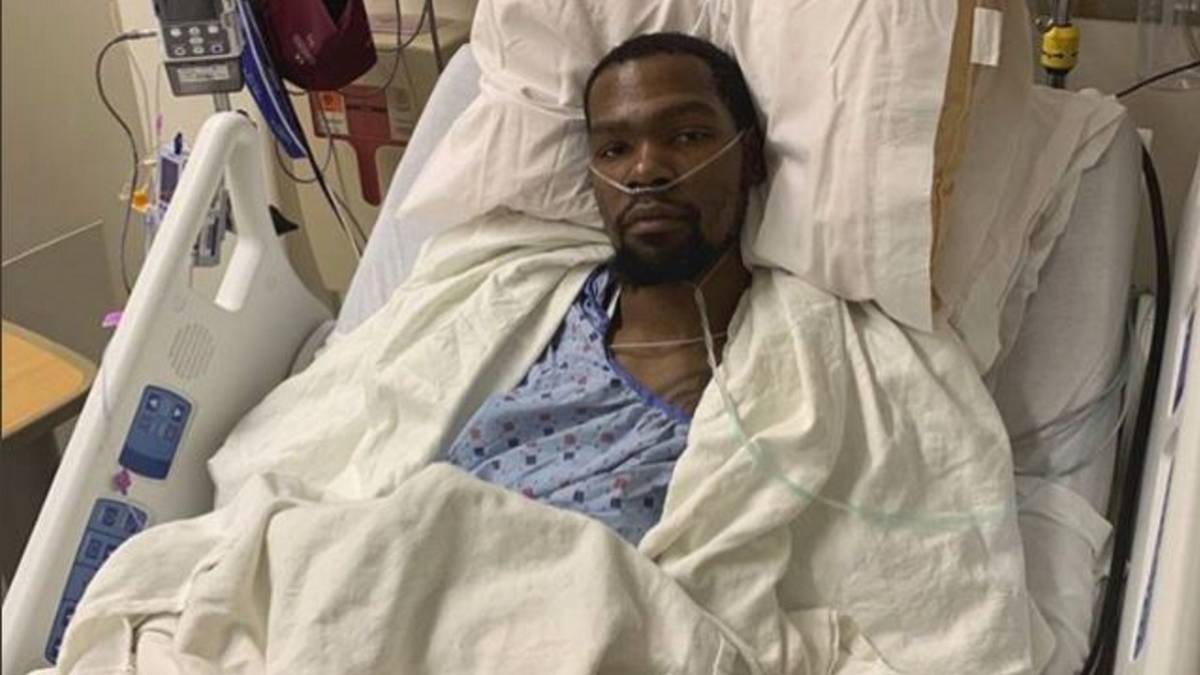 Without prior information. Kevin Durant announced Wednesday that he underwent surgery for the Achilles tendon injury suffered in Game 5 of the NBA Finals. The forward, who returned to the courts after a month out by a calf ailment and nine games absent, could only play 12 minutes against the Raptors at the Scotiabank Arena in Toronto: in a one on one against Serge Ibaka fell to the ground. He had to retire to the changing room supported by a member of the Warriors medical corps and his partner Andre Iguodala.
"My way back starts now.I have my family and my loved ones by my side and we truly appreciate all the messages and We are deeply supportive, but I am well, Basketball is the greatest love of my life and I wanted to be out that night because this is what I do I wanted to help my classmates in our search for the Three-Peat (three rings in a row) , "Durant wrote in the social network.
From six months to a year out
According to the background, Durant will miss most of next season. The average recovery of this injury varies between 6 months and a year, although the average for players of his age (30 years) is usually closer to 9. That, if KD has no bad luck: according to the NBA, a study of 2013 recognized 18 players who had suffered this injury between 1988 and 2011. Seven of them never played again, while the remaining 11 returned, but with a decrease in the percentage of runners and their minutes on the track.
"That's right as things go in this sport and I am proud to give everything I could physically . And I am proud of my brothers for the victory.This is going to be a journey but I am made for this ", continued Durantula, who signed last summer a contract with Golden State for two years in 1 + 1 format for 61.5 million dollars. In the first, in this course, he pocketed 30 and in the second, he has a player option for 31.5.
Photos from as.com