Ducati: "This victory will have weight in the trial of Petrucci"
Paolo Ciabatti, sports director of the Italian factory, sees the renovation of Danilo closer, although they want to wait "until after Barcelona".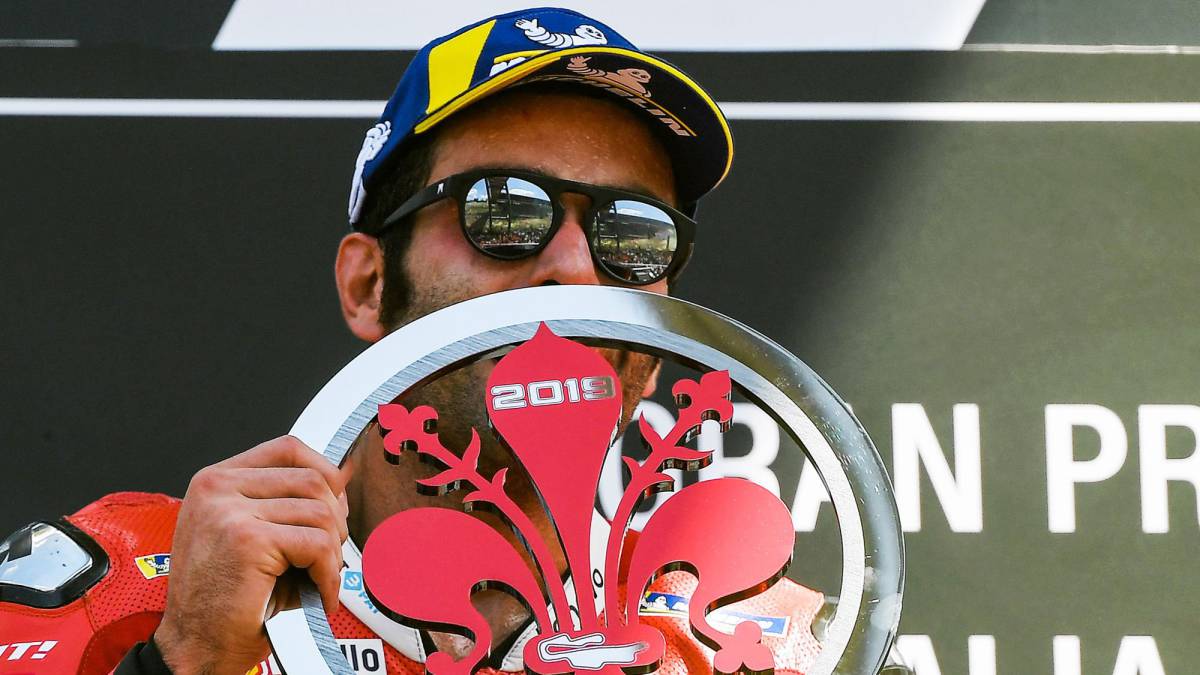 The joy was not complete in the Ducati box because Marquez was able to intersperse between Petrucci and Dovizioso, but the joke was compensated for the factory to finally see Danilo win his first GP. Remember that they chose him instead of renewing Lorenzo after last year's Le Mans race, a decision that was very questioned because then came the victories of the Mallorcan in Mugello, Montmeló and Austria, before he was injured. Paolo Ciabatti, sports director of the house of Borgo Panigale, has made it clear several times that this year they will not decide anything until after Catalonia on the future of Petrucci, one of the few drivers on the grid whose contract ends this year. The Italian executive gives clues about its possible renewal.
"Of course when we have to assess which drivers have next year with Danilo this victory will have enough weight in the trial. As we have said, we want to wait after Barcelona for seven races. At that time we are going to sit down with Gigi (Dall'Igna) and Claudio Domenicali to see what is the best decision for the future "," Ciabatti assured in the SER.
Y Chain about the spectacular race seen in Mugello, he said: Of course it is a fantastic result, this race was not easy. I think it has been one of the most interesting for the spectator of many seasons, because it has been a great fight. We are super happy because it is the third year we won here. Last year we won here with Jorge (Lorenzo), we won in 2017 with Dovizioso and this year with Danilo, who deserved to win a race, and win it here, in Italy, in front of all the Italian public, in Mugello, is what maximum. It is very important for him and it is very important also for the team. I think that we have shown that we can fight with Marc. He is always a very competitive adversary, in any condition and in any circuit. But we have the bike and we have the pilots to be able to fight ".
Photos from as.com