Dozens of fans say goodbye to Wu Lei at the Shanghai airport
They asked for autographs, photos, wished him a good trip and followed him to the control while chanting the name of the Espanyol player through the corridors.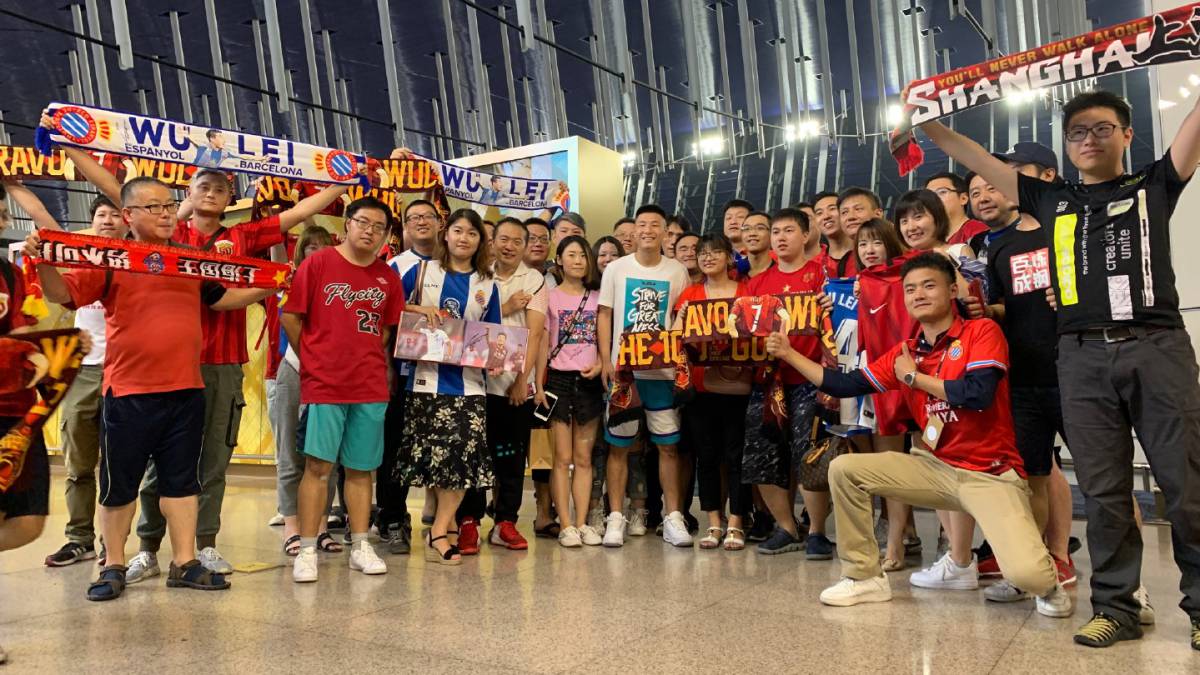 'Strive for greatness ', which would translate to something like' Strive to achieve great things', is a popular expression of Lebron James Wu Lei wore stamped on the shirt with which he flew, this past morning from Friday to Saturday, from Shanghai to Barcelona. An NBA star phrase for an absolute idol in China, as demonstrated by the Espanyol player as soon as he arrived at the airport.
Decenas fans were waiting for him, most of them wearing the Espanyol shirt with the number and back of the attacker ( predominated, by the way, the red elastic against the blue and white), willing to entertain him, to wish him a good flight, but also to ask autographs, 'selfies' and to pursue him. Wu Lei was marked with the man since he entered the Shanghai International Airport until the same boarding pass, passing through the check-in queue and through the corridors. In that way, in fact, took the opportunity to chant his name as a canticle, "Wu Lei, Wu Lei!" .
For about two weeks, the player of Espanyol has given clinics, has appeared before the media and in large scenarios, has visited the academy where was formed, has shared moments with his family and with childhood friends, and has followed the recovery plan for his left shoulder injury, from the hand of the club's medical services coordinator parrot, Manolo González. In Barcelona, he will go one step further, visiting the surgeon first and submitting to the next readaptation phase, starting on Monday, in the Ciudad Deportiva.
Photos from as.com