Does Alonso have a place in Ferrari?
Maranello is designated as a feasible return door for the Asturian, but in 2020 it would only be possible if Vettel advances its withdrawal.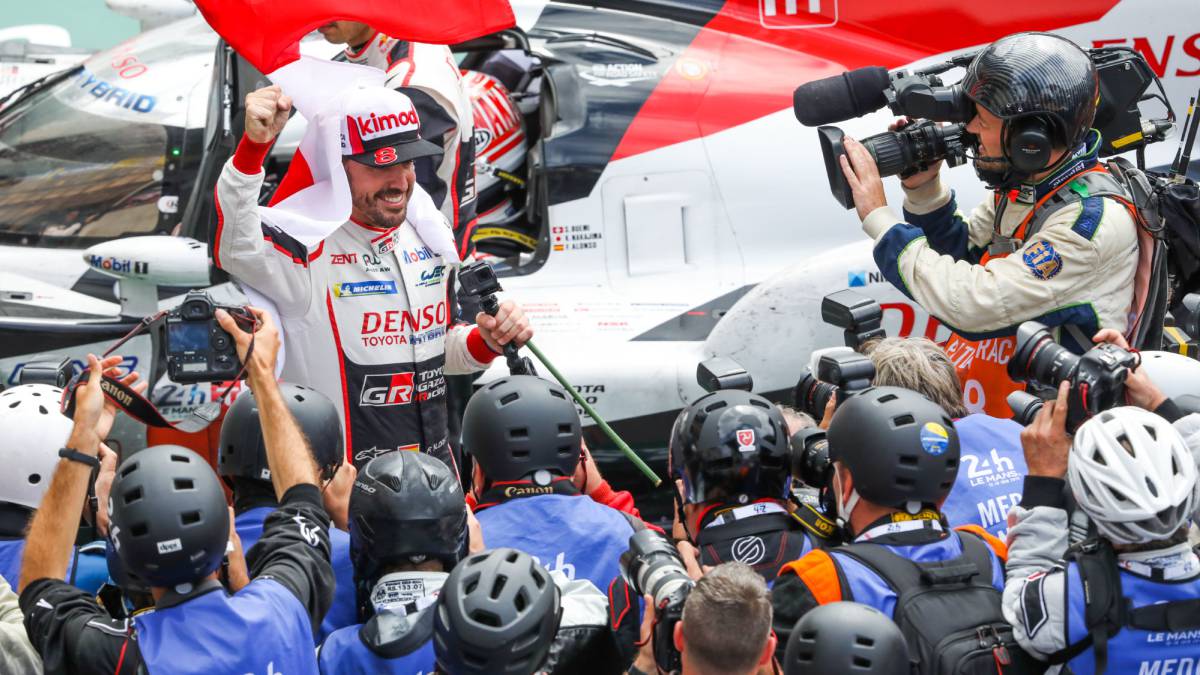 After completing a cycle in the World of Resistance with a title and two wins in the 24 Hours of Le Mans, the unknown of Alonso's future in 2020 still not clear, although it smells desert. The Spaniard, 37, has always wanted to keep the F1 door open in case a valuable opportunity arrives in a winning car. He made it very clear in France a few days ago: "If I decide to go back it is only because there is a real possibility of winning the World Cup" . At present there are only three that can approach that level in the short term, Mercedes, Ferrari and Red Bull.
The first, with Hamilton, do not need another star. The 'energetics' have their youth program, have never signed champions and expect Verstappen to become a legend wearing those colors as before Vettel did. And back to Ferrari? It is customary to point to Maranello as the feasible back door for Fernando. Vettel has a contract until the end of 2020 and Leclerc is your big bet in the medium term, an academy driver who impresses from the first day. Behind it only comes with some force Mick Schumacher, 20 years and with 'hereditary rights' for that throne if he meets in Formula 2 and gains a promotion to Sauber, times say that in 2021.
Therefore, for next year there are no free flyers except that 'Seb' forward his retirement, something that for now seems unlikely, but that would give Alonso advantage to be the only 'top' without a contract. As for 2021 there may be vacancies, although in that case many candidates would also emerge: Hamilton (34 years old) has already used Ferrari in its discussions to renew with Mercedes (it will be free after 2020), in fact an exchange of stars that would lead to Vettel to the house of Brackley not squeak so much to Toto Wolff, who came to talk about that possibility before the media before alerting the risk that he became a dangerous headline. Verstappen, 21, can look outside if Red Bull does not take him to fight for the World Cup. Or Ricciardo (29 years old), stuck for now at Renault, who is still waiting for his champion car. If there is a free Ferrari, the fight would be harder to occupy it than the fight for any title.
Photos from as.com