"I do not think Federer has returned to play against me"
After citing with Federer in the semifinals at the expense of Nishikori, Nadal explained that he tries to "value these things". "A long time ago we were in a much more complicated situation.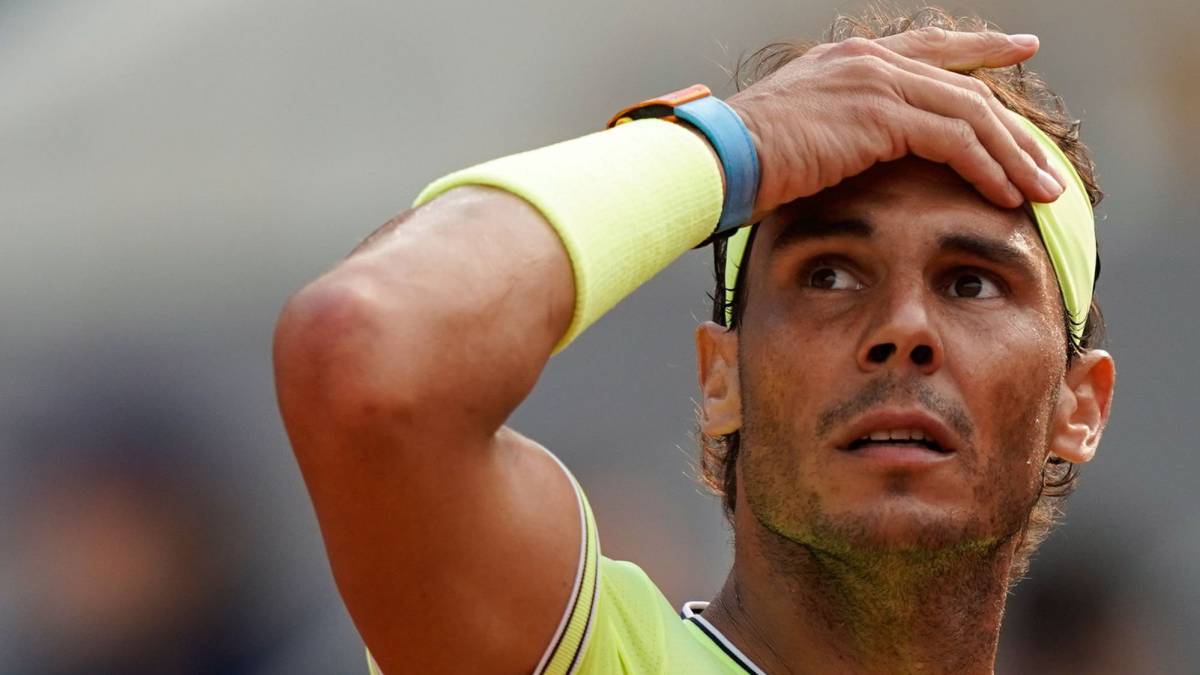 "After all that has been achieved, sometimes it seems that it stops being valued; I try to value these things because not long ago we were in a much more complicated situation and now we are in a different perspective." I'm happy ", Rafa Nadal said. Tuesday after entering the semi-finals of Roland Garros, his twelfth, at the expense of Kei Nishikori. "I played a good match, solid, I did what I had to do, this tournament is particular, today it was also very windy at the beginning of the game, with complicated situations." After that it has returned at night, with 4-1, no I saw the ball, literally, we stopped for a while and luckily we were able to finish today ", he explained about the break in the match, which he asked to overtake due to lack of light, although it would have occurred anyway given that the rain made an appearance in Paris when the third set of the match was disputed.
"I am happy, satisfied to be in the semifinals, for me it is very important, it means a lot ... Now two days of rest to train and to start preparing it, because it will be a difficult semifinal ", added the Spaniard, who will have Roger Federer his next rival. "It's nothing new to have two days, sometimes it's already happened like that." If you come playing very long matches it can be very good, but just as I've reached the semifinals, maybe it's not necessary. It's two more days to enjoy this city and be semifinals of this tournament, it is difficult to get here, "he said about the two days of rest he will enjoy before measuring with the Swiss. Regarding the protocol that followed during the rain break, he said: "What I have done was take a shower, take off and put the bandages on my ankle and hands, go to the gym to warm up again, do all my knee routines to prepare the game and try ready for the start ", concluded.
" I do not think Federer has come back to play against me "
In a press conference, knowing already that he will face Federer in the semifinals, Nadal appreciated the words of the Swiss after beating Wawrinka: "I do not think it's true that he has come back to play against me (Roger said that is, above all, the reason) . Come back because he aspires to everything and is good on all surfaces. If he is physically well, he does not have to skip part of the year. The game has a special meaning, it has always had it, but now a little more because of the heights we are in our career. " About the background, the Spaniard said he does not believe that" they weigh ". know, it's a special match, but it's a tennis match that will win the one that is better prepared or has a better day. "
Then he talked about the reasons why they can continue to face each other after so many years: " The merit of we have arrived until here is in the illusion and the passion that we have put the two. In my case it is what keeps the fuse alive. This is not forever, but I try to give myself the best possible opportunities until my body can stand and be happy with what I do. If I got up and still have hope, I will continue to live special moments like the match against Djokovic in Rome or the semifinals of Friday against Federer, which are what you work for every day, to be able to compete with guarantees in this type of matches ". Balear chose the game that meant more for him than the five he has played against Federer at Roland Garros: "Maybe the final of 2006 had a special meaning because it came from a very serious injury, doctors were not very optimistic and the power to come here and winning is one of the moments that are marked in my career, on a personal level ".
Photos from as.com