"We do not have great money to invest or desire to sell"
García Pont warns that the capital increase "does not allow to do crazy things", although the salary limit will increase from six to eight million and the objective is "to be above the tenth place".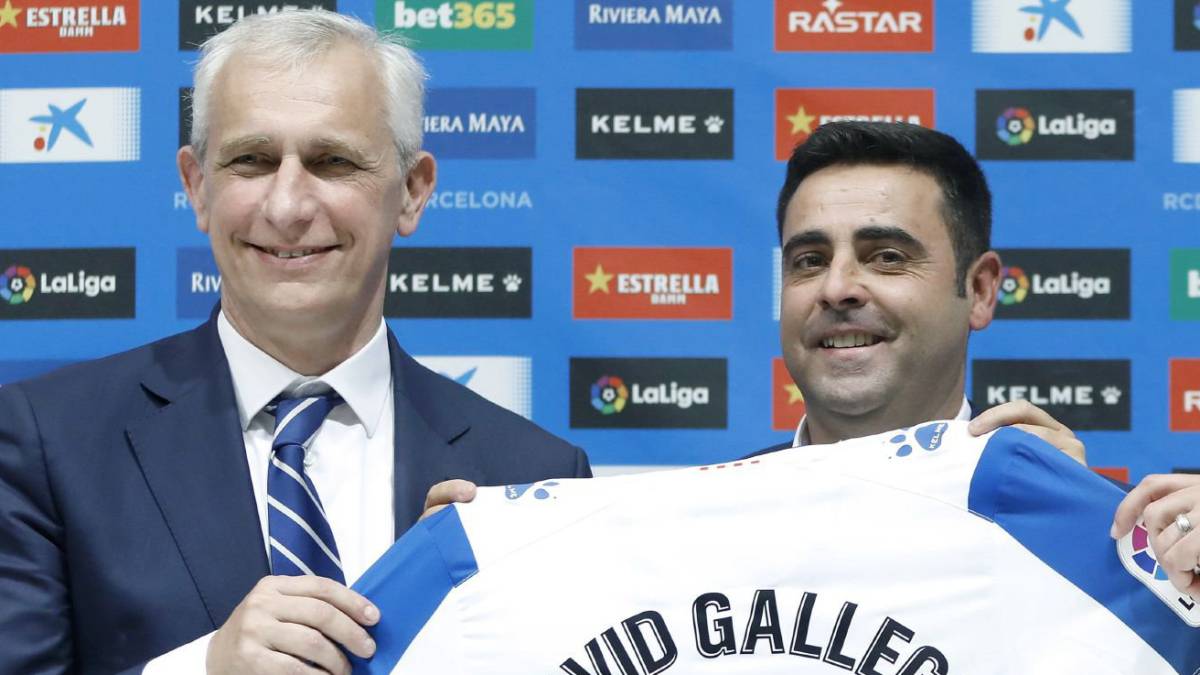 How will the historic expansion of capital of Espanyol, which will convert up to 50 million debt in stock, in the planning of the staff of this next season? Tried to answer it, this Wednesday at PericosOnline, the vice president of the parakeet club, Carlos García Pont. "We do not have a large amount of money to invest or desire to sell to anyone who does not come with the clause money," summarized the manager, who explained that "the intention is to maintain the structure, but if August 31 comes someone with the clause ... We must give the elements to play a worthy role in the three competitions, "he said. And, in that sense, even one objective was set: "We must be better than what we have to do. We have a tenth budget, and therefore the objective is to be above the tenth position. We have a budget, if we do not arrive, we will not have done it right or wrong, and if we are below, we will have done wrong. " In fact, García Pont confirmed the news item advanced by AS on May 25, when it was explained that Chen Yansheng would continue to reinvest in signings 50 percent of the amount received through transfers: "50-40-10 (50% for purchases , 40% to recover debt and 10% to improve the club) is more or less what we have in our heads ".
The salary limit will increase from six to eight million
The vice president assumed, not in vain, that" an increase in capital lets spend a little more for a while to see if you generate more income, but does not allow crazy things, because economic suicide would not come now but in three years. " And so, although admitted that thanks to this capitalization of the club will expand the salary limit between six and eight million, he added: "That does not mean that we must spend everything, things must be done carefully, calmly and taking into account the budget for the following year ", which will exceed 80 million, if the forecasts are met, next season.
" Enter the Stock Exchange If not necessary, why do it? "
García Pont was also very cautious about the future entry of Espanyol on the Hong Kong Stock Exchange. "It is a thing that is evaluated, which is on the table but has not been lifted for the time being," he said, although he acknowledged that issue "was discussed, permits were requested, and we are there but there is no decision to leave. ". And warned: " The stock market has a danger, and that is that you aim at the short term, having the property diluted, having an owner with 99.8 percent allows us to make decisions with more serenity. necessary, I do not know why. " He did not dodge the vice president of Espanyol, finally, questions about the departure of Joan Francesc Ferrer 'Rubi' to Betis, who commented that "when you leave, you should do it in an elegant way". "It's gone a bit suddenly, but it's already solved," added the manager, who will be present in Geneva on Wednesday, January 19, representing the club in the draw for the first qualifying round of the Europa League.
Photos from as.com