De Jong: "The future depends on De Ligt, he must decide"
The midfielder left no clues about the future of the center in Esporte Interativo and admitted that he wants to play with Arthur: "Of course we can play together."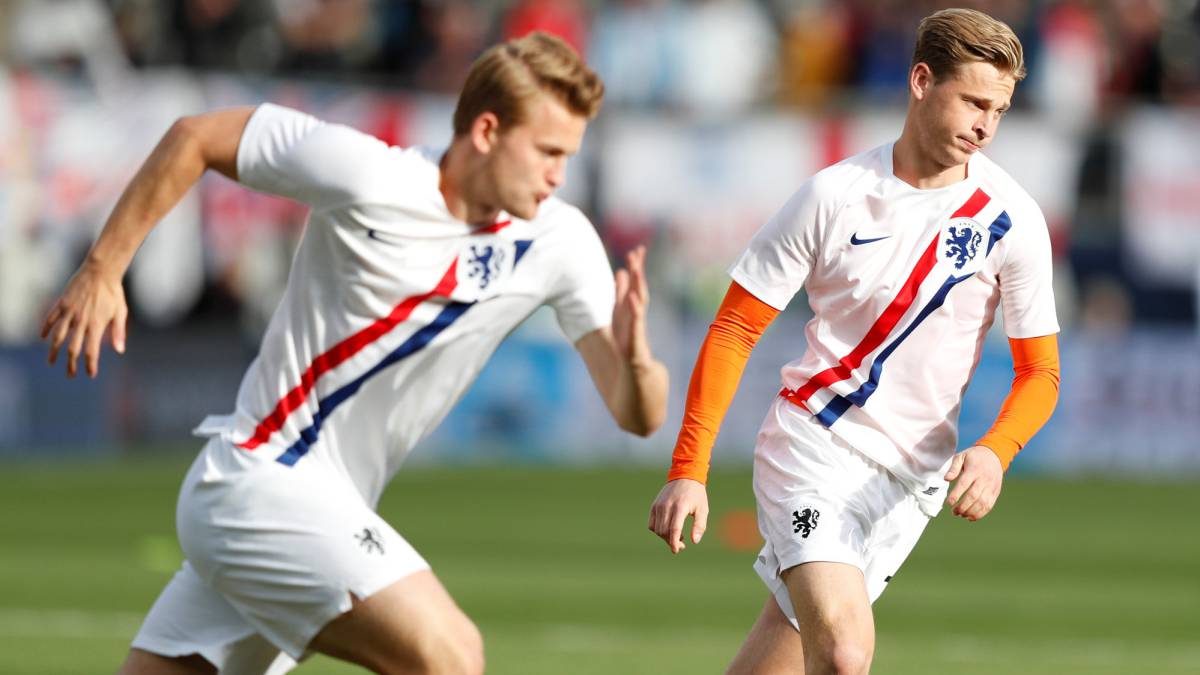 Frenkie de Jong played his last game before dressing up the Barça shirt. He did with Holland, after which in his opinion has been "a fantastic season that nobody expected but with a final somewhat disappointing for not being able to win the title". In contrast to De Jong, his friend Matthijs de Ligt has not decided his future. But the midfielder still does not give clues. Rather, everyone is now lost about the future of De Ligt: "It depends on him where he wants to go, now with his family and his friends see what is best for him and decide" .
De Jong yes was "excited" by the stage that will open in the Barca in which he will share equipment with Arthur. Asked by the journalist Marcelo Bechler of Esporte Interativo , he praised the Brazilian international midfielder: "It is very difficult to take the ball away from him and I want to share a team with him, I enjoy watching him a lot ... Of course we can play together" .
Photos from as.com