De'Andre Hunter: the certainty of a rock solid 3 + D
Champion with Virginia after a final in which he played an excellent game and beat Jarrett Culver, Hunter is the best defender of this 2019 draft.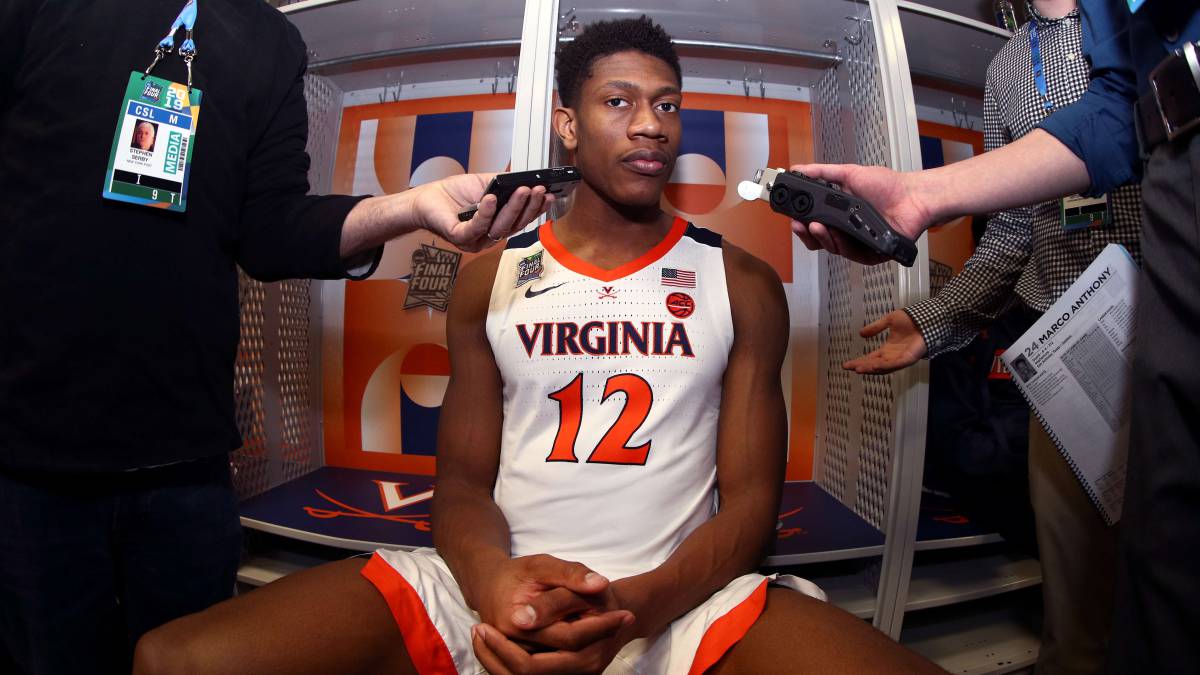 Draw number: 4 (Atlanta Hawks)
Edad: 21 years (December 2, 1997 in Philadelphia, Pennsylvania)
Height and weight: 2.01 and 102 kilos.
University: Virginia (2017-19)
NCAA statistics: 12.4 points, 4.4 rebounds and 1.6 assists.
Puesto: Alero
With Hunter it happens that he is not a very spectacular player or a draft selection with a great story behind ... Whoever chooses does it many times by projection of potential, thinking more on the roof than on the ground of still very young players. And surely others in this litter of 2019 have a much higher sky, but very few seem a priori so reliable, so capable of being at least productive owners for a decade and tan prepared to perform in the NBA since the initial jump of the first game that De'Andre Hunter, who also arrives after proclaiming champion with Virginia in a final in which he did an excellent job: 27 points, 9 rebounds and an excellent defense over another of the stars of this generation, Jarrett Culver.
With Hunter it goes on safe although some believe that there is not much more than what is already seen (which in any case is surely enough) in an eaves that will also serve 22 years in December because he spent a season in white before breaking into the rotation of the Tony Bennett Cavaliers. A serious leg injury at age 16 complicated his jump to college, and a wrist left him out of the tournament in 2018, when Virginia was the first seed to be eliminated the first in the history of March Madness. Then he decided to delay his jump to the NBA, although many mocks placed him in the first round. He continued in the Cavaliers, drastically improved as a player and was proclaimed university champion with the widespread consideration of the best defender of college basketball.
That's Hunter: an extraordinary defender (some compare him in that even with Kawhi Leonard) who can save his place in all positions (an incalculable value in the current NBA), with size and a good rebounding instinct. That has been adding a shot of three increasingly effective to approach the almost prototypical profile of the now so precious 3 + D, the forward capable of defending and scoring his released shots. Disciplined, with a great physical and offensive conditions increasingly versatile and efficient, not only as a shooter but also in the post. It is not electric or especially creative nor does it still have a flashy ball handling. But Hunter is, above all, a certainty, the promise of a rock solid player, of those who make their teams better. As minimum. From there ...
Photos from as.com