David Griffin: "The Pelicans are not the team of Zion Williamson"
The Pelicans executive has wanted to remove pressure on the team's draft pick and has stated categorically that the team leader is Jrue Holiday.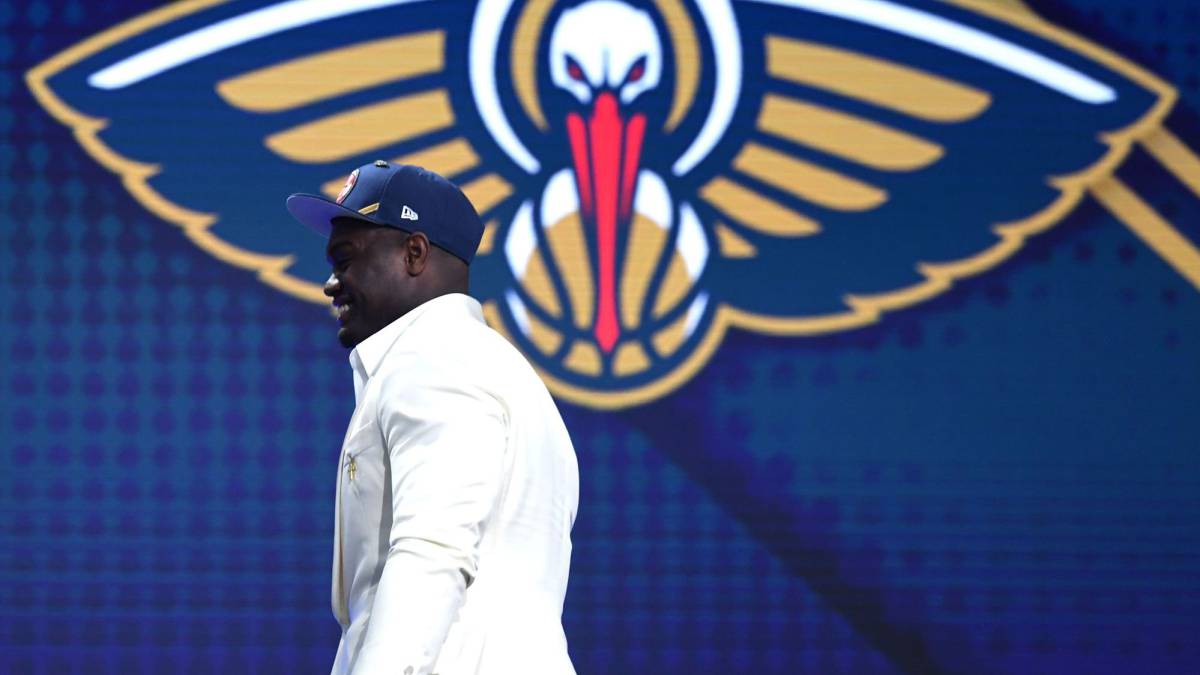 The draft lottery has confirmed the evidence that Zion Williamson was going to be chosen in the first position by the Pelicans. The panorama for the New Orleans franchise has changed tremendously in the last weeks, because in addition to winning the first lottery draw, they have managed to close the transfer of Anthony Davis with the Lakers in exchange for a succulent pack of players and future elections that make the future of the team into one of the most promising and exciting of the NBA.
After finishing the draft ceremony, Zion and the vice president of operations of the Pelicans David Griffin and, as reported by Malika Andrews (ESPN), the director took advantage to quitarle pressure to the young player, which has been a media focus this past year thanks to his performances in the university league. Griffin pointed out that the arrival of Zion does not mean that he will take the reins of the team at this moment: "This is the team of Jrue Holiday. Zion will be learning how to win at a fairly high level, if there is a time when the baton is passed to whoever we hope will lead us to victory, it will be done But that does not touch now. "
Griffin stressed that although Zion has all the qualities to be a big star in the future, needs its growth process and maturation as a professional player. "Let Zion be that kid Do not write this as if he were the savior of the franchise, he's not here. He's here to join this family," the vice president told the media.
Photos from as.com