Contador believes that "this Tour will be very open"
Pinto's ex-cyclist is in Mexico to participate in an event about the bicycle. He is in top form despite having been retired for two years.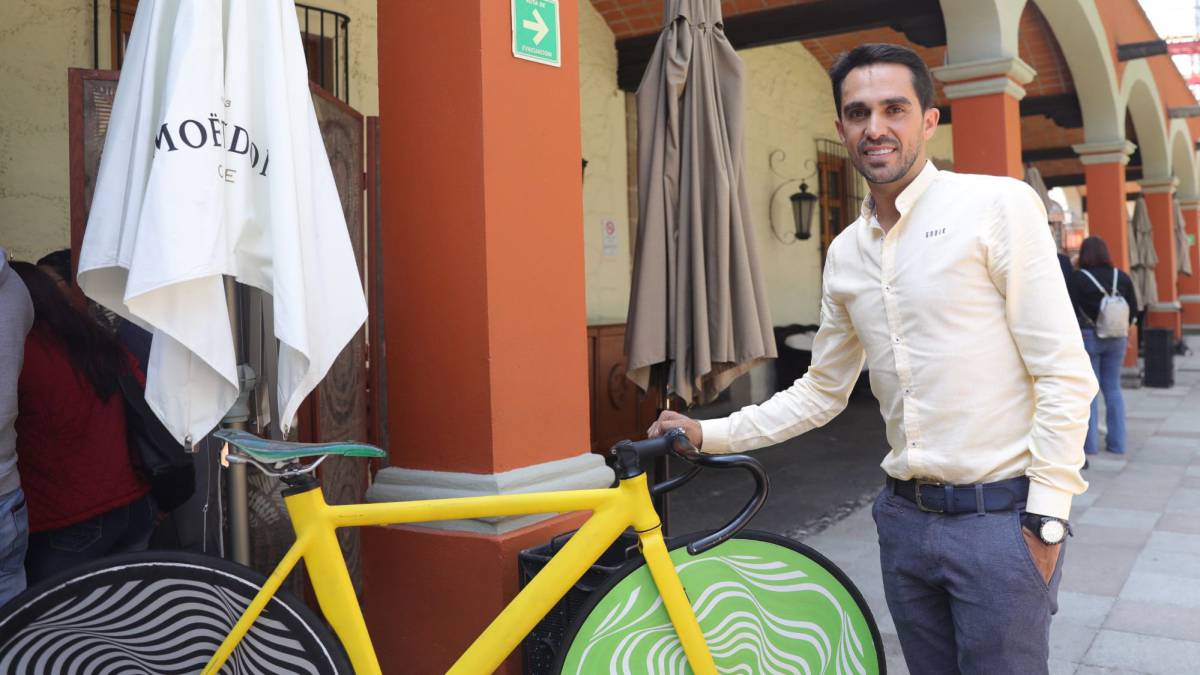 The Spanish exciclist Alberto Contador considered this Friday that this year's Tour de France will be "open", without a clear favorite but with an Ineos team that "can mark the race". Así said this Friday at a press conference in the Mexican capital, which came to promote the Stage of the Tour de France, a recreational race with about 2,000 participants in the state of Mexico. The two-time Tour champion, assured that in this year's race, which will run from July 6 to 28, will confirm a generational change.
"There will be no clear favorite, we will have a team that can mark the race, the Ineos team. Chris Froome is on the starting line, has a Geraint Thomas, current winner, and Egan Bernal, a runner who despite his youth is getting incredible results, then there is Movistar and other powerful teams, but an open Tour is planned ".
The Spaniard affirmed that next Sunday he will return to the bicycle, but in a plan of enjoyment in Mexico. "It's a demanding event for me because of the altitude, that's the biggest challenge, to run more than 2,000 meters over the sea gives you respect at least . It will not be a competitive race for me, but a bicycle party," he said.
Speaker, one of the most important road cyclists of the century, in addition to shine in the Tour de France twice won the Giro d'Italia and three times the Tour of Spain. In a yellow shirt with a beard, Contador was in good physical condition, signaling that he remains active although he left professionalism a couple of years ago.
"I am training three times a week. very fast, because I'm not able to go slowly. I do about 300 kilometers a week at an average of 40 per hour, "he revealed to a question from Efe.
Contador described Mexico as an incredible country to practice mountain biking with a tremendous height like Colombia. "It's funny, Colombia is a world leader and Mexico is not, perhaps it would be something to rethink everything and something could be done. Quality Mexican cyclists there is, if a strong work were done from the base, Mexico could be the protagonist of careers, "he concluded.
Photos from as.com