'The Cathedral' is the favorite scenario of the Spanish
With 46 wins, the Dutch track is the circuit where most of our victories have been won ahead of Le Mans (37) and Jerez (33).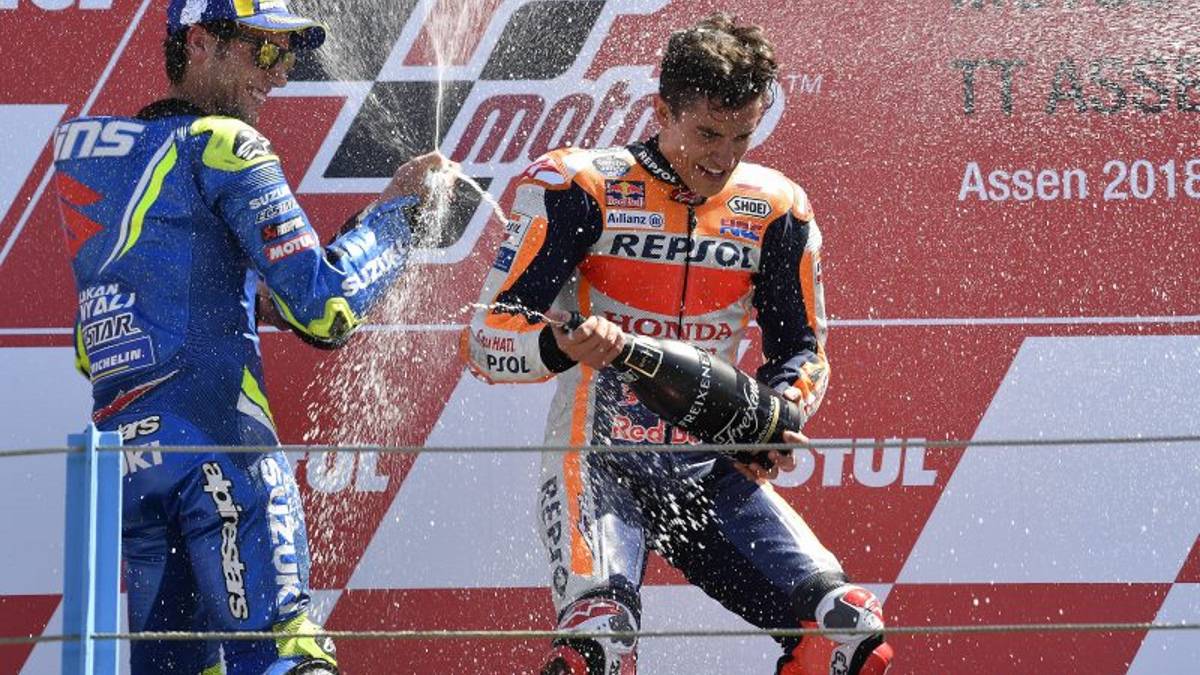 It was time to meet with the story in the legendary Assen route. The World Cup arrives at a stage linked to the tradition where, that of the Spaniards, it has become, over time, ''to travel to the highest point of his podium, to the point of having turned 'La Catedral 'into the circuit where most of our triumphs have been achieved by adding a total of 46 in all categories since this track, the only one present in the championship since it started to roll , began to host races in 1949.
A the wake of the Dutch route, would complete the podium of Spanish victories Le Mans, with 37, and Jerez, with 33. being two circuits that have already visited this year but also contribute with great strength at 608 triumphs that have collected ours during 70 years of a story that lived its most special moment, marking a before and after the trajectory ctoria of Spain in the World Cup, in 'The Cathedral'. Crivillé broke barriers after winning a crucial that made it the first Spaniard to win an appointment in the top category, at that time known as the 500cc.
After the Honda pilot there were three Spaniards who have returned to shine in this layout within the maximum displacement. In 2003 Sete Gibernau did it, in 2010 Jorge Lorenzo and in 2014 and 2018 Marc Márquez. However, the biggest baggage is for a Angel Nieto (in 50cc and 125cc) that has put his name in 15 of the 46 total victories. With his numbers, the master is still the absolute king of Assen since in addition to being at the head of the Spanish list, the 12 + 1 times champion is also the pilot who has most times visited the first box of 'The Cathedral' imposing by a triumph Agostini.
De ours, are Crivillé and Márquez, with five, who Serece Nieto in this list and for this season, as an incentive, the ilerdense arrives at a track that has always seen him on the podium from 2010 until now. The last time was to add that triumph 46 in the history of our country, after a career with 157 overtaking that ended with the Spanish anthem playing on top of the podium. And to continue dreaming, the Spaniards arrive from Montmeló after having added a new triplet of victories in the different categories, which is the number 32 in the history of the World Cup. We'll see if Holland also repeats the image ...
Photos from as.com