Castroviejo: "It was hard, there was almost no time to breathe"
Jonathan Castroviejo conquered for the fifth time the National time trial in Murcia under intense heat. "The route did not give any rest".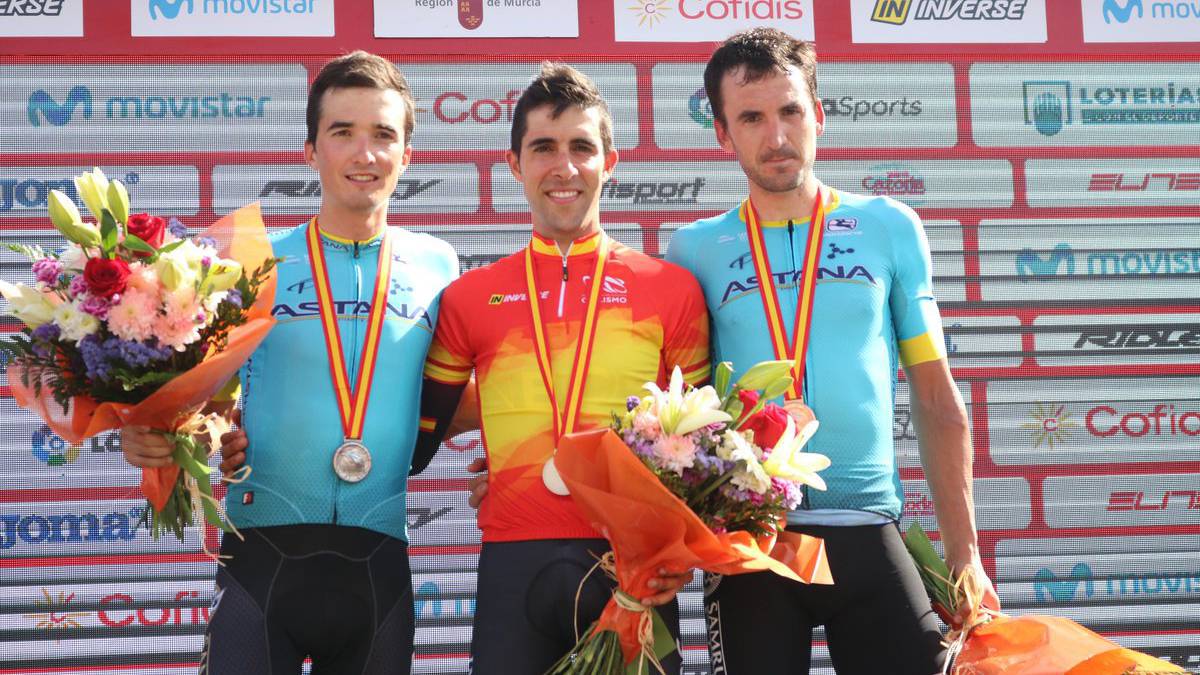 Jhonathan Castroviejo, who this Friday has proclaimed Spain's time trial champion for the fifth time, something that has not done in any other Spanish professional racer, has assured that "there was almost no time to breathe" .
The Biscayan cyclist of the British team Ineos , 32, has valued his victory in the town of Yecla Murcia and said it was "very hard" because the route of 39.4 kilometers "did not give any rest even in the corners."
"Almost no there was time to breathe and the conditions of the wind and the intense heat made the race difficult ", he added.
Castroviejo prevailed with a time of 36 minutes and 1 second -49 seconds of advantage over Pello Bilbao- and he did it from the start , then, in fact, he scored the best intermediate time.
"I started with the goal of going strong and then keeping the rhythm", explained the Basque, who will not contest the online test of these Nationals, programmed for Sunday with goal in Murcia: "I'll rest facing the Tour de France" .
Promise of that online race the Getxo has pointed out that "the Astana team has the best block " and sees Luis León Sánchez, head of ranks of that formation, as" favorite to win ".
Photos from as.com