Carlos Soler welcomes Valencia to Manu Vallejo
AS meets in Las Rozas in the concentration of the Sub'21 to the black and white canterano and the Cádiz that will come to Valencia next summer.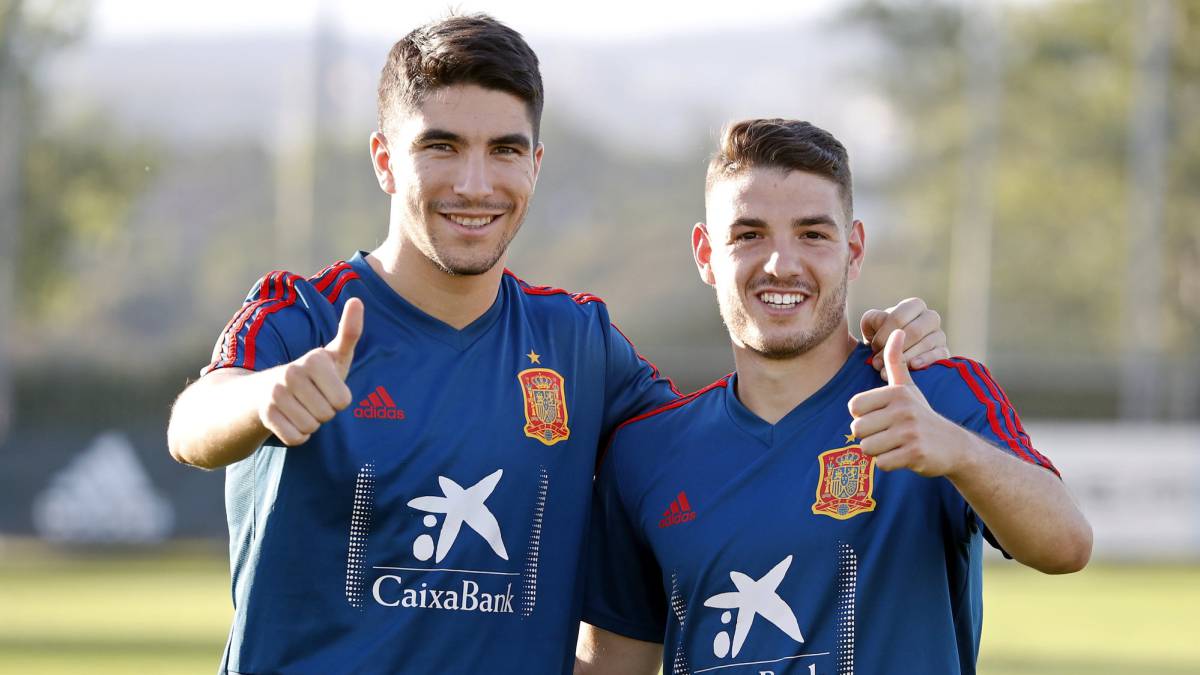 Manu Vallejo has someone to update him on his next destination. The Cadiz began yesterday in Las Rozas the concentration for the European Sub'21 and did with Carlos Soler partner. The black and white, who came to the call of Spain with the Copa del Rey under his arm, welcomes Manu Vallejo to Valencia and did so with witness AS.
Manu Vallejo was signed by Valencia in January and in July will be at the orders of Marcelino. The idea of Cadiz is to do it from the first day of preseason (July 8), although the black and white coaching staff is watching the evolution of Spain during the tournament Sub'21, which is held in Italy and San Marino between June 16 and 30, to specify the date of incorporation.
Manu Vallejo has a reserved place in the planning blanquinegra. Mateu Alemany, Pablo Longoria and Marcelino have the gaditano as future square. Even the CEO named him last Wednesday ahead of Ruben Sobrino.
Pablo Longoria gave the 'ok' to the signing of Vallejo by 5.5 million more variables222 2222 after an exhaustive follow-up of the technical secretariat. De Vallejo is expected self-confidence, overflow and competitiveness. The Cádiz has a preferential right for their assignment if they achieve the promotion, although the intention of Valencia is not to find a destination.
The other players who has already signed the Valencia
Jason: presentation at the beginning of July. Jason was engaged in January and his signing will be made official on July 1. It will be then, before the preseason, when Valencia formally presents the Galician, who can occupy any right-wing position.
Jorge Sáenz: option as a central room. Jorge Sáenz was a market opportunity that Valencia did not want to miss. In his signing, a possible FIFA sanction was present. Marcelino will have him at his orders in July and there he can earn a place as a central fourth.
Salva Ruiz: he did not want to lose his track. Valencia exercised six months ago the repurchase option he had on the side. The club did not want to lose sight of him. During the summer it will be decided if it remains or returns to leave on loan.
Photos from as.com