Carapaz: "I would like to add yellow and red to pink"
The Ecuadorian Richard Carapaz made history by becoming the first in his country to achieve a great return. "It's a unique feeling."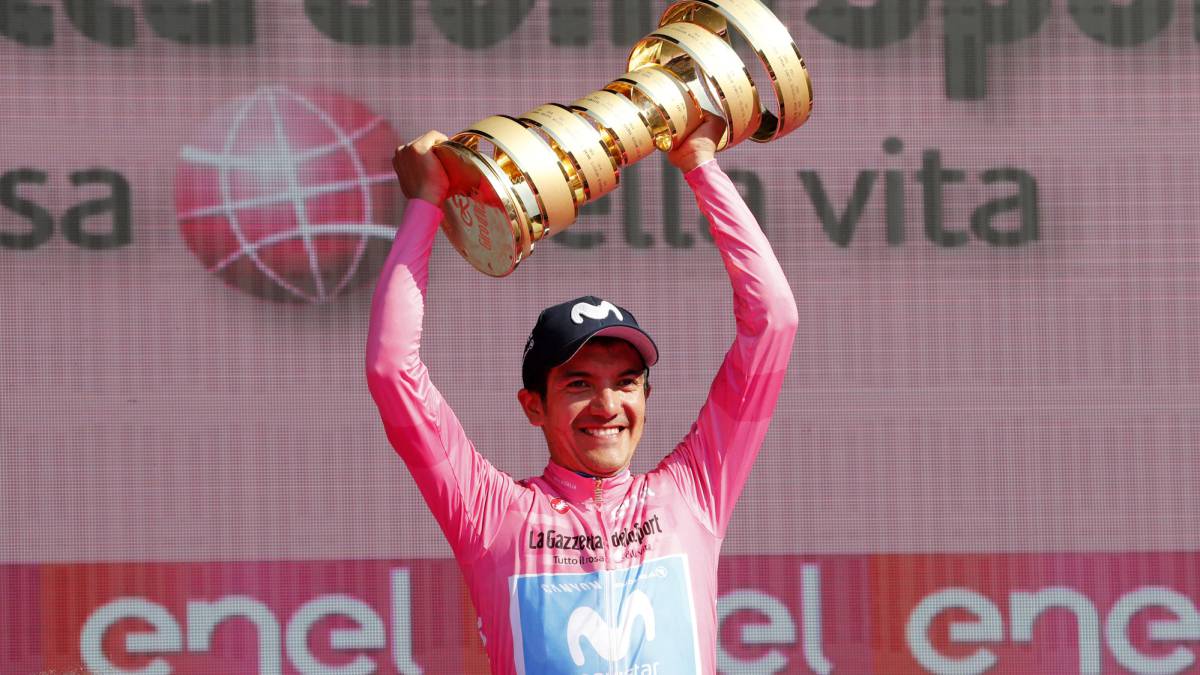 Winner of the Giro of 2019. How do you feel?
I do not know what to say, it is a unique feeling. It is the greatest triumph achieved in my life. It is about persevering, about dreaming, about not giving up. As I dreamed it, I fulfilled it. Although from the start of the clock to the last paving stone and the entrance to the Arena I suffered as never before to reach the goal of the pink. It filled me with happiness that my family accompanied me, and I will enjoy it more calmly in a quiet place with them.
Hizo history for Ecuador.
Así, and that is what I'm staying: I opened the way as a pioneer. But I would like to give advice to my country: we have to bet on the quarry so that professionals come out. I had to go to Colombia to become a professional, a challenge that I finally achieved in Europe with Lizarte and Movistar. 21 days ago in my country they did not believe in me, nor did they know almost of my existence. It supposes a satisfaction that we have awakened and the sport grow thanks to my contribution.
What was the decisive moment?
When I wrote down the day of Mont Blanc. I believe that the European teachings helped me to realize that we were experiencing a critical moment. I acted sensibly and took advantage of the magnificent legs I was wearing. It also benefited me to be careful between Roglic and Nibali.
And from now on, what?
I hope it is not the only big one in my record. I love to dream, so why not taller. Hopefully add to the collection of shirts the yellow of the Tour and the red of the Vuelta, although the rose will always be the most special to become the first.
Photos from as.com