Carapaz: "If they ask me to go to the Tour I'll say no, I'll run the Vuelta"
The winner of the Giro received a tribute at Telefónica's headquarters for his victory. He took stock of what he has experienced during the last three weeks.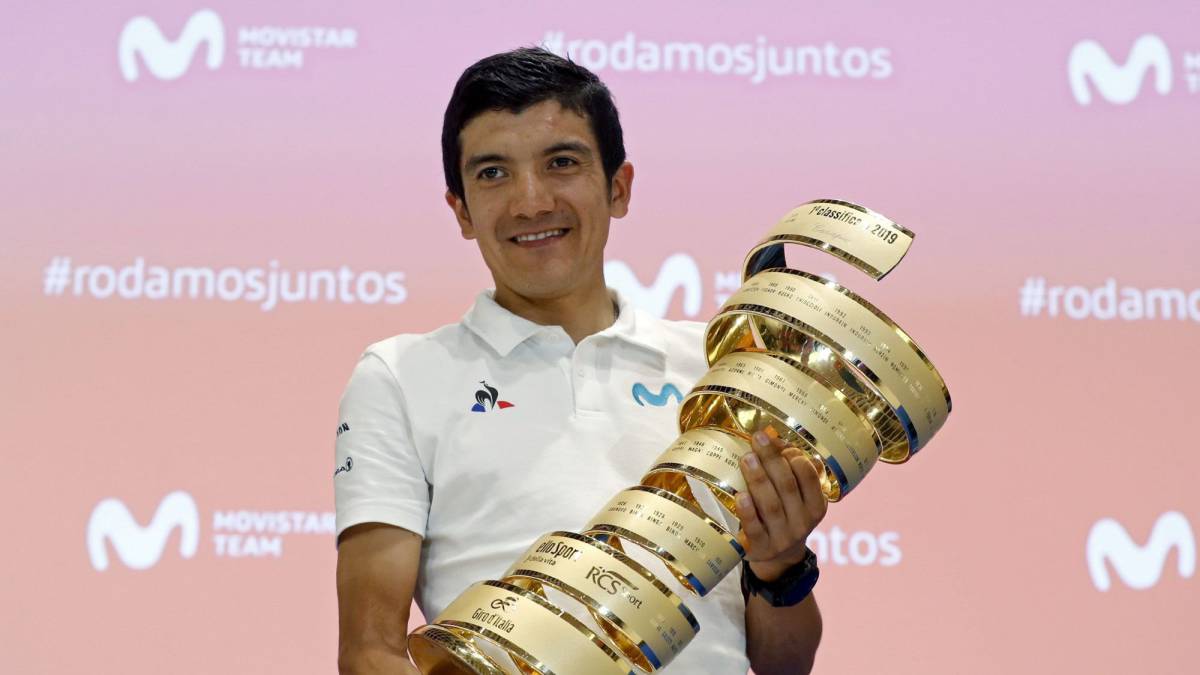 What would you say if the team now asks you to go to the Tour? "No" . Richard Carapaz was so clear on Monday at the Telefónica headquarters in Madrid, where he was received to honor him for the victory in the Giro d'Italia in an event in which they were present from José María Álvarez Pallete, president of the company, to Cristóbal Roldán, Ecuador's ambassador to Spain.
And Tulcán did not walk around the bush: "I would like the Tour in several seasons, I do not know if I can win it, but at least try. This Turn, and now for the Vuelta.La Vuelta I will do it, for that I have prepared myself.This Vuelta will have its thing, with a chrono and a lot of mountain, we will see the team we have and the strategy that is being prepared ".
Regarding the Giro and the three weeks that have boosted him to his first big: "When I started cycling, the dream was the pink, I achieved it, but in the Cup it puts the name of Richard Carapaz, and I want to assure you that this triu nfo is from the team, from my colleagues, from the staff ". And he remembered the moments of emotion in Verona: "Having my family was the extra push I needed, seeing my daughter Sofia, my son Santiago and my wife was the bonus to finish what I had started" .
Landa: "Al Tour with the same illusion"
Mikel Landa was also present at the event, which was praised for his role in the last stage to defend the Carapaz rose. "I lost a lot of time at first, then Richard showed that he was as strong or stronger than me on the mountain.When he took the rose, we dedicated ourselves to trying to defend him. And he also helped me to try the stage on the penultimate day. but that the pink jersey helps you speaks very well of how we have coordinated. " And already think about the next challenge: "I will go to the Tour with the same illusion" .
Photos from as.com