Carapaz goes out to sentence the Giro in the Dolomites
Movistar defends the Carapaz pink and will try to put Landa on the podium. Nibali, for the comeback. Roglic, to stay with the best.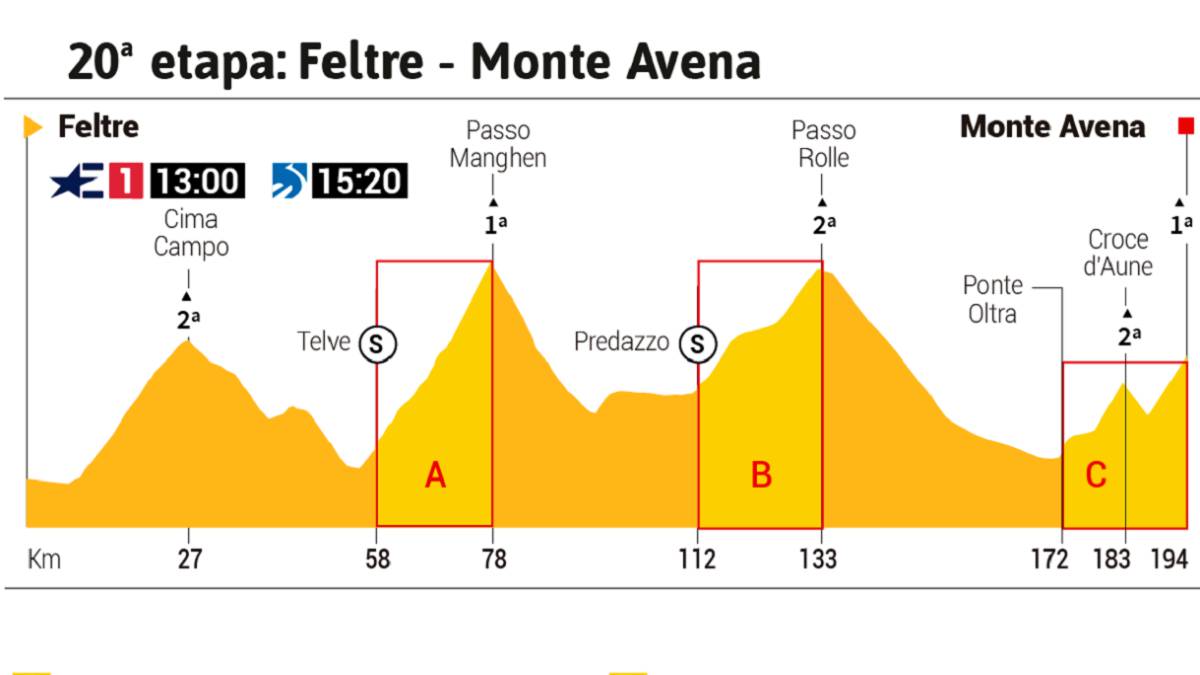 Cima Campo (18.7 km to 5.9%), Passo Manghen (18.9 km to 7.6%, Cima Coppi del Giro 2019 at 2,047 meters altitude after the cancellation of Gavia), Passo Rolle (20 , 6 km to 4.7%), Croce d'Aune (11.1 km to 5.5% ) and, as a high end, Monte Avena (6.9 km to 7.3%). A dolomitic tappone of 194 kilometers and five colossi that will become on the last occasion to open up differences in the face of the clock of Verona.
A Mikel Landa, at 1:09 of Vincenzo Nibali and 47 seconds of Primoz Roglic, he has no other : "I would like to reach the Giro's box. I know that we must first defend Richie's pink jersey (Carapaz), but I want to take advantage of any opportunity if it is presented." In his psychological war, Nibali said yesterday that he sees Landa "fitter". And Carapaz confirmed it: "We can say yes" . Although he also threw in gallons: "Mikel has assured in his own words that he will be at my service" .
The Sicilian has only 22 seconds on Roglic: "This is how he takes me out of second place, but the only thing that matters to me he knows everybody: the first position ". Nibali poses a scenario that they reject completely in Movistar: that a Landa attack serves as a springboard to unseat Carapaz (it is 1:54). Max Sciandri, director of the telephone team, explained that the Basque will act only on the basis of the pink: "Although we favor to count a second trick, will work in defense of the maglia. If we put him on the podium, better, but the strategy is clear to us. "
Photos from as.com