Carapaz: "One day is missing, but it will be to enjoy the result"
The Ecuadorian will face the Verona clock with 1:54 difference over Vincenzo Nibali, 2:53 over Mikel Landa and 3:06 over Primoz Roglic.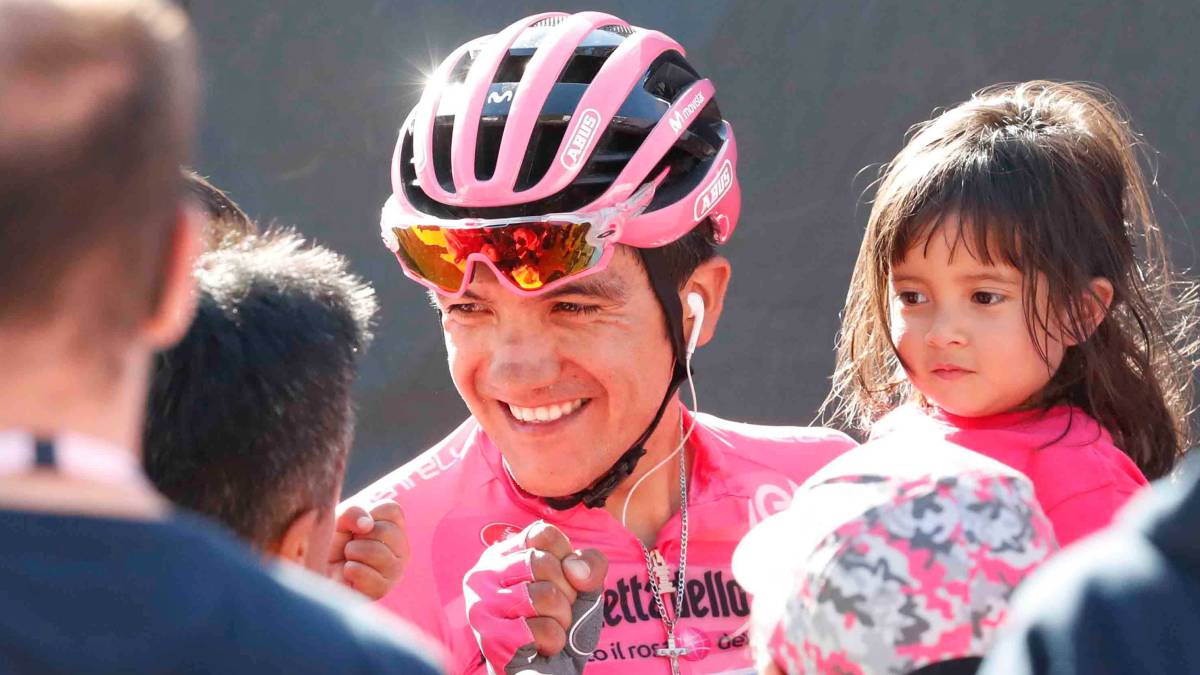 You have the Giro in your hand.
Yes, thanks to the spectacular work of everyone at Movistar. Being able to win in this way is a dream come true. I am very happy that runners who are my friends will take me to the top. We need a day, but it will be to enjoy the result.
How do you feel?
Now I can not explain it. It is a unique situation. My wife and my two children came from Ecuador to live this feeling together, and we only have a fraction left in front of us. I am excited and happy for everything the boys did for me.
(Tania, his wife, and Richard Santiago and Aimy Sofía, their children, accompanied him on the roller and before the award ceremony) .
Explain the Movistar's strategy in the last two climbs.
In the climb to Croce d'Aune a great selection was made. We were Mikel and I, and we thought about looking for the stage for him and, why not, also fight the podium. In the final ascent I tried to broaden the differences with Roglic for both him and me, to face with more confidence the Verona clock. We got along well with Nibali and I appreciate your congratulations, I consider him a great champion and a praiseworthy rival.
What were the most complicated moments?
Difficult, maybe the loss of unexpected weather in Orbetello due to a breakdown. However, I knew what I was facing, since I studied the layout before and during the Giro. Although it was a daily test, I knew the terrain and suffered to reach the pink shirt.
Photos from as.com