Campillo and Elvira finish third in the Golf Sixes
The Spanish pair fell in semis against the Thai, ultimately champion, but got on the podium defeating in the consolation final the Italians Gagli and Perez (3 & 2).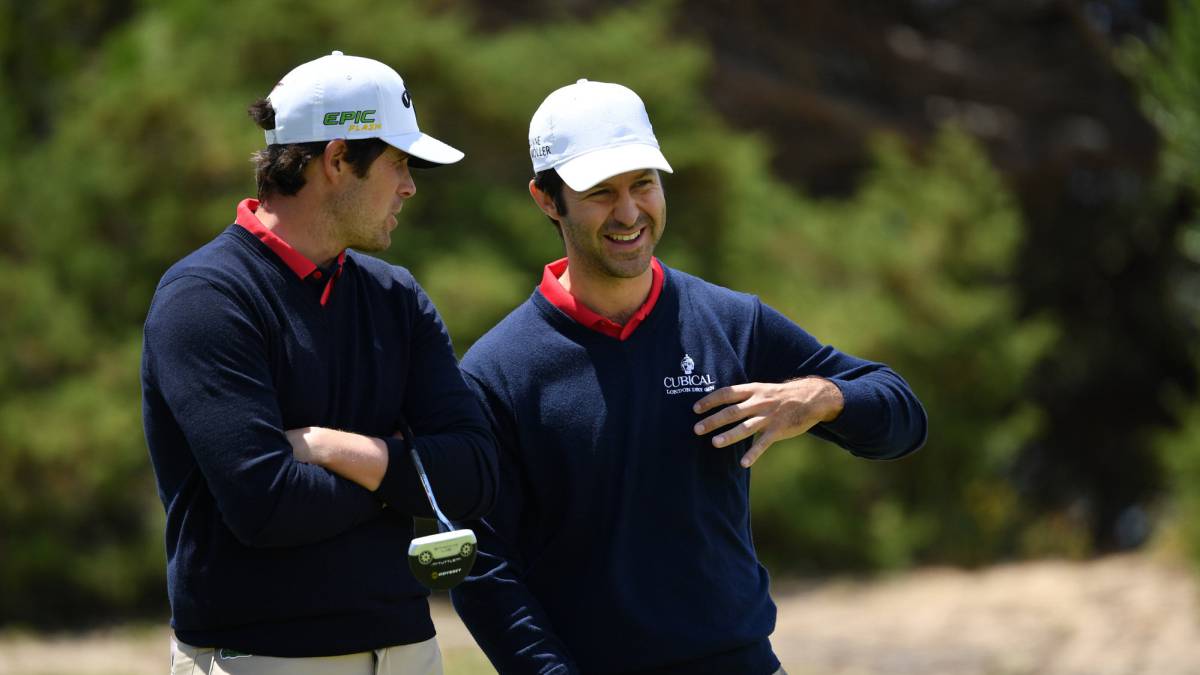 Tailandia, represented by Thongchai Jaidee and Phachara Khongwhatmai, won the Englishmen Tom Lewis and Paul Waring in the final to achieve victory at the GolfSixes Cascais, tournament by nations of the European Tour played at the Oitavos Dunes in Cascais (Portugal) and at the that España, represented by Jorge Campillo and Nacho Elvira, finished in third place.
In an even duel for the title, it took two extra holes, Jaidee and Khongwhatmai won the 2 & 1 victory over Lewis and Paul Waring. To reach the final, the Thais won successively the Scottish Stephen Gallacher and David Law (3 & 1) and the Spaniards Jorge Campillo and Nacho Elvira (1up) .
Lewis and Waring won first in quarters by 2 & 1 to the Swedes Alexander Njork and Joakim Lagergren , and in the semifinals by 3 & 1 to Italy. España achieved the third place by beating by 3 & 2 the Italians Lorenzo Gagli and Víctor Pérez in the final of consolation, in which Campillo and Elvira won the holes 1, 3 and 4.
This Saturday the Caceres and Santander exceeded first in the quarterfinals the Australian Scott Hend and Wade Ormsby by 2 & 1, but in the semifinals they lost to Jaidee and Khongwhatmai for a tight 1up after losing only the 3 hole. The GolfSixes is part of the European Tour since 2017 and is played only in two days. On Friday the group stage was disputed, and this Saturday the playoffs from the quarterfinals. The matches are six holes.
Photos from as.com