Calleja: "My goal is for this team to return to Europe"
We must reinforce ourselves and work to improve the shortcomings, this has just begun and we will assess the situations to reinforce the staff better, "he says.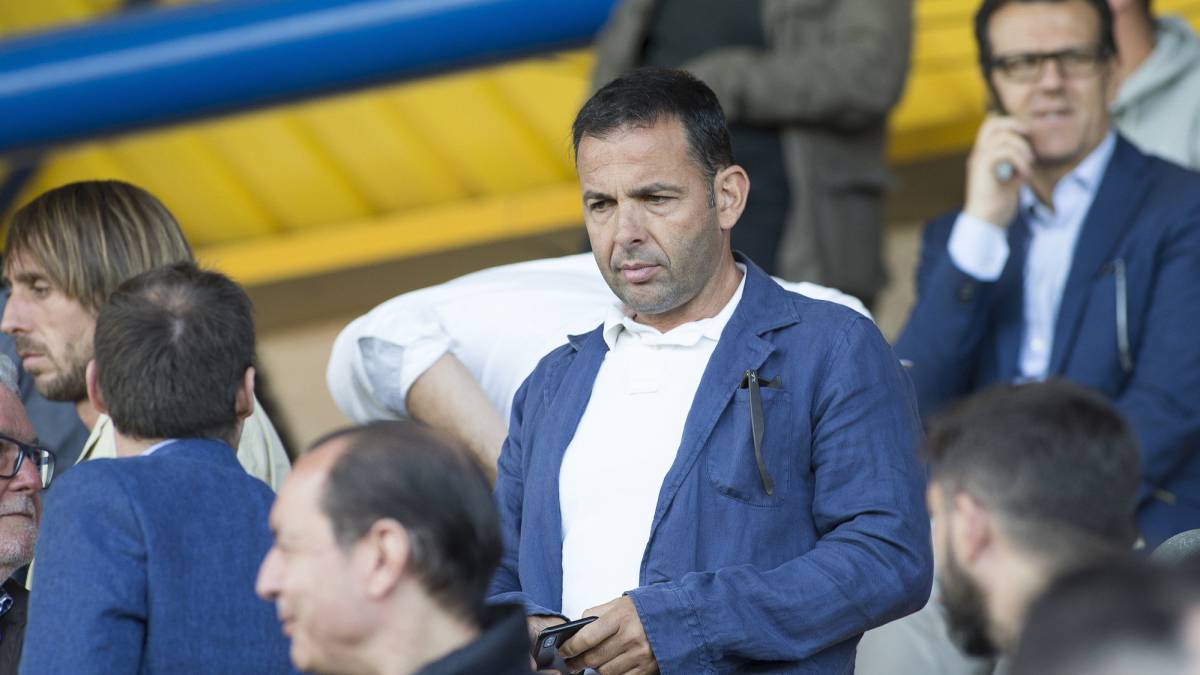 Calleja has claimed to be "grateful and proud", for the confidence of the club and the president. He feels "eager to start now and with the aim of returning the team to European competition." For this he wants to have "compensated, competitive equipment that carries the weight of the matches". Regarding the criticism of the stand and the doubts that generates its continuity, the technician says he will work to "change that feeling and that trend" .
Grateful for the continuity: "To thank everyone, the president and the people of the club for the confidence to carry this project, very excited and thinking that there is a lot to do, knowing that we will have a lot of work, but wanting to reach the goal, I want to change the suffering of this year by joys ".
Orgulloso for the confidence:" I'm proud, what happened last year was an anomalous situation and it was a situation we were not prepared to live in. The second round already made things more similar to what was expected, and we made a second round closer to what this team was I have always had the backing and confidence of the president and I have always noticed it this way, it is something that makes me happy and I am where I want and where I feel happy ".444 4444
Objetivo: "Search for permanence as soon as possible and from there fight to return to Europe. A club like this and with the possibilities it has must fight to be in Europe. The objective is to achieve permanence, and the priority objective is to be in Europe. "
How is it after everything that happened:" With more responsibility, but I feel stronger. For me that confidence is a source of pride and it will make me work tirelessly for the team to recover what it is. "
How are you after suffering so much:" I'm fine, now I'm fine. I am very excited, very excited and eager to return. You have to restructure and work to make the template as competitive as possible. "
In what they should improve:" We must be more regular, be a reliable team and not be a roller coaster. The team must show its potential, we must send in the games, in the game and on the scoreboard. We have spent a season in which the rivals have had the initiative and that can not happen anymore. "
What Villarreal wants:" I want a Villarreal winner and have the best squad, I think we have a good squad and we have good players, those who must improve what we have. We must strengthen ourselves and work to improve the shortcomings, this has just begun and we will assess the situations to reinforce the staff better. We have talked and we are looking for the best alternatives, but you have to see that it is not easy, you have to be accurate in what you do. We must be right in what we do, since it is not easy and sometimes it costs more than we think. "
Not being in Europe changes things:" It changes not being in Europe, it changes work and the distribution of minutes, there is that value the template and its number. It is not the same to play two or three competitions, so it is something that we must take into account. "
Tendencia de equipos más:" The good and the great teams win, the physical is important, but if you do not have quality and talent not win. Now there is a tendency for teams to be more physical, but that is not worth it alone, you must have an idea, a plan and good players. "
Critic of the tier:" I face the critical part with balance, I work with great confidence and confidence in what I do and how I do things. I will try to turn this situation around and look for them to believe in the coach and the team again. I feel better as a coach, I have more experience and what I experienced cures you a lot and when you live it improves. "
Photos from as.com