Bronca de Djokovic to the Spanish judge Jaume Campistol: "You will have made a name for yourself!"
The Serbian received an admonition from the chair-sitting judge for exceeding time and he became enraged: "Have you ever played tennis?" He asked.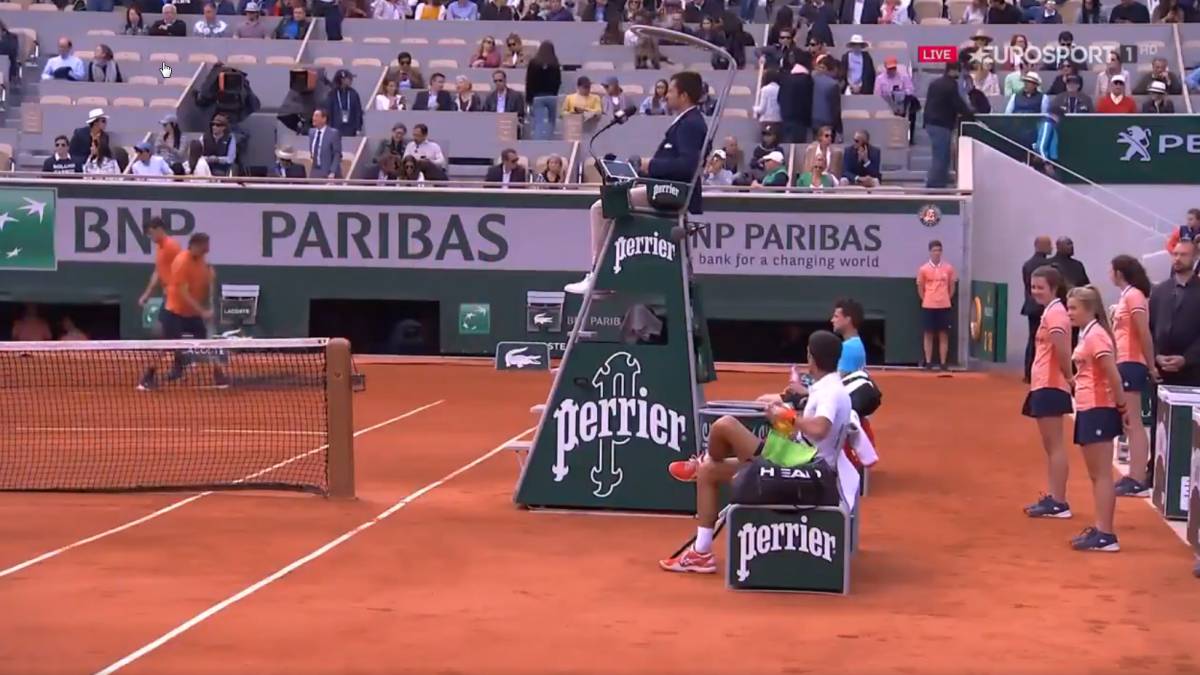 Novak Djokovic faced the chairman, Spaniard Jaume Campistol, at the end of the third set, which he lost. He had just received a second warning (warning) for exceeding time to take out a crucial point.
"Have you ever played tennis? Have you refereed at a top level? Well done, you've made a name for yourself, now you will be famous ", snapped the Serbian , deranged after giving up the game to go losing 2-1 in the semifinal resumption against Dominic Thiem who had to stop with rain on Friday with 6-2, 3-6 and 3-1 two years ago the gold category in arbitration of the International Federation (ITF) and joined two other Spaniards who are international chair judges, Felix Torralba and Nacho Forcadell.
Photos from as.com