Bradley Smith compares his fall with Lorenzo's
The English believes that his clash with Espargaró "was very similar" to the strike of the Balearic. The Aprilia rider was sanctioned and the Honda rider was not.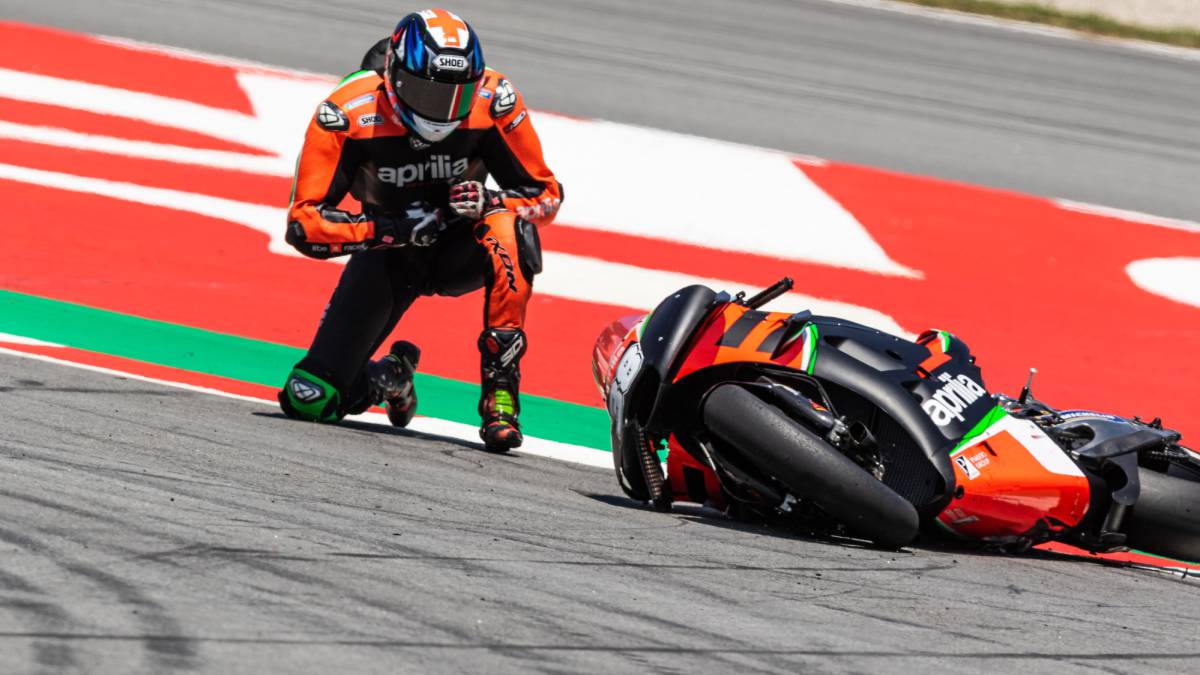 What happened last weekend at the Grand Prix of Catalonia continues to make people talk. Jorge Lorenzo, in his eagerness to overtake, fell at Turn 10 of the Circuit de Montmeló taking ahead Dovizioso, Viñales and Rossi. The strike of the Balearic, much criticized by Jack Miller, had no consequences for '99 'since he did not receive any sanction from Race Direction. But this was not the only controversial action of the MotoGP race.
A lap before and at the same curve, Bradley Smith took ahead Aleix Espargaró, who suffered a fracture of the femur and tibia. The English, unlike the Honda rider, was sanctioned for this incident by "irresponsible driving causing an accident" . The Briton, in statements to 'Motorsport', has assured that he understands the sanction but defends himself affirming that his action and Lorenzo's are very similar.
"I can not control what Carrera Directorate does I think what happened with me was very, very similar to what happened with Lorenzo. I provoked the fall of a pilot, Jorge's It caused the fall of 3. I can understand the decision of Race Direction I think Jorge escaped by very little, but I can not comment any more ", comments Smith.
In addition, the English driver explains how his accident with Espargaró took place: "That kind of curve, as we saw on the next lap, is like a bottleneck, unfortunately, it's like going from two lanes to one, unfortunately for me, I tried to pass Olivei Everything was more or less under control until Zarco burst in. I met Aleix and I had nowhere to go. I did everything I could to avoid the accident. Obviously, you can imagine my great panic when I realized that I was going to collide with my own teammate, but there was nowhere to go. "
Photos from as.com