Bottas can not hold the pulse but Hamilton does not care much
"It's not my job to think about how Valtteri should react," says Mercedes' five-time champion. Wolff still trusts.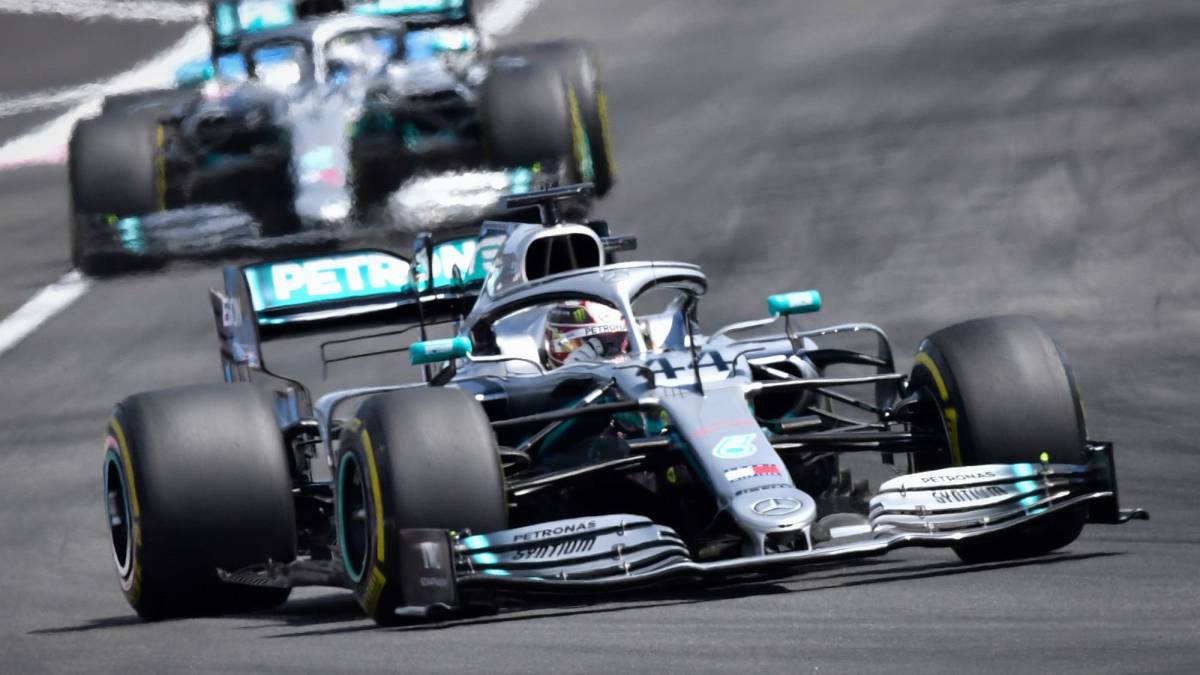 Bottas says that "Hamilton is not invincible" . Nico Rosberg, who won the 2016 World Championship with the same car and driving the now five-time British champion, who had only three titles, can give good faith. But the 29-year-old Finn has not been able to maintain the high level with which he started the season that made him win in Australia and Baku and reach the leader in Barcelona. Since then he has alternated errors (a bad start in Montmelo and failures in the classifications of Canada and Paul Ricard) with bad luck (Verstappen blocked him in Monaco), while his teammate has won absolutely everything. The disadvantage in the classification is now 36 points, more than a distance race.
And it surprises, because Toto Wolff pointed out at the beginning of the course that "the best Valtteri had arrived", and a few weeks ago he repeated that "this Bottas, the in 2019, he was going to recover. " Now his message is not so strong:" I hope the fight does not decay, we will make sure that Valtteri remains in a good position, with a better start he could have won more races and he knows it I am optimistic, needs a good weekend to get closer to Lewis and keep fighting for the championship ".
Lewis Hamilton, asked by AS, stresses that he does not worry too much about the level of Bottas, now that it stands out as his The only rival for the title: "I do not know, it's not my job to think about how he has to react. He's strong in every race and he complies in practice, he's done great qualifications this year and I'm sure This will continue to be the case in the next races. But the only thing I can focus on is to improve what depends on me. "
Meanwhile, from the garage of Mercedes attends all movements Esteban Ocon, Brackley's third driver under the protection of Wolff, who for certain clumsiness in the negotiations of the past summer was left without a steering wheel for 2019. You will have one next year, Renault may need you if Hulkenberg is going to put a patch on Gasly's Red Bull, but the signing of the star will have him in account if they consider that the companion of the almost 'hexacampeón' has not lived up to his W10, which aims to become according to statistics in the best car in the history of F1.
Photos from as.com