Bolsova, after reaching eighth: "A valerian and sleep"
The Spaniard was "very tired" after getting the victory in the third round, but was happy. On Monday will be measured another young promise: Amanda Anisimova (17 years).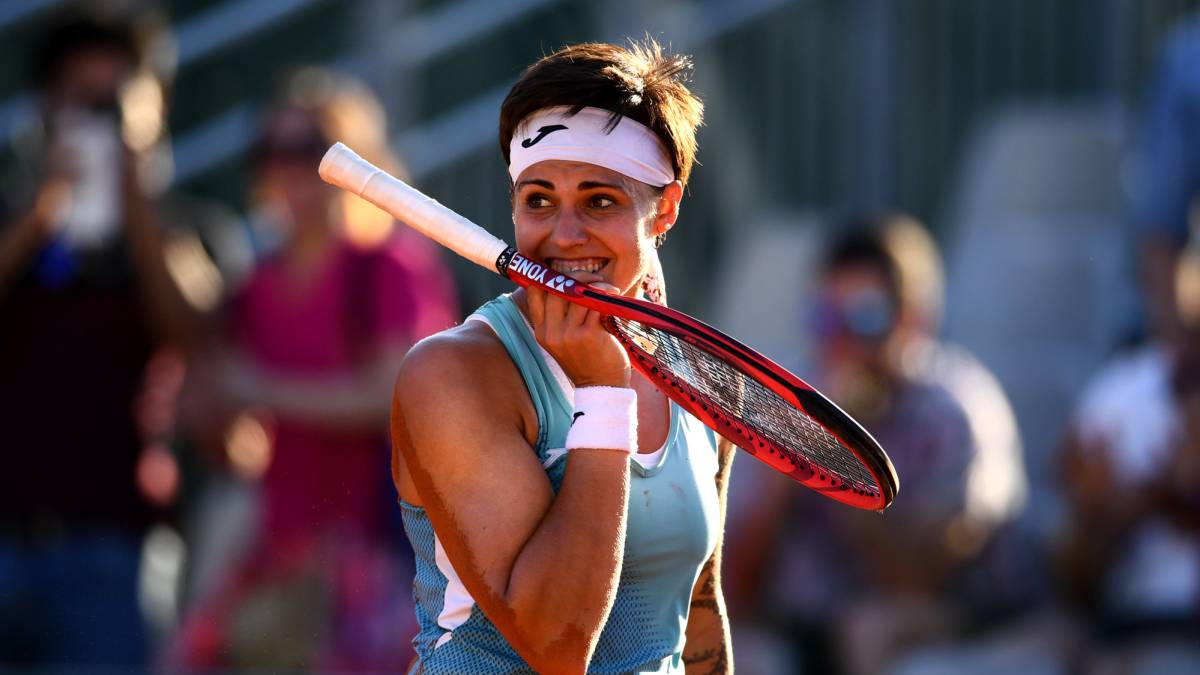 Aliona Bolsova (21 years) is the new sensation of women's tennis at Roland Garros. The Spanish is living a dream in the Parisian Grand Slam, since from the previous phase has been planted in the second round of a major. Historico.
Next Monday, Aliona will start her th week in Paris against the American Amanda Anisimova, of 17 years, which ensures the presence of a young female tennis promise in the quarterfinals of a Grand Slam. To measure itself to the North American one, Bolsova was undone in the third round of Alexandrova by a blunt 6-2 and 7-5, reason why it arrives exultant and full of moral. "I do not know what to say, I'm speechless, I've had a game of being tense all the time because of what I thought I was trying not to think about what would happen if I won, in the rankings, I tried to focus on enjoying myself and that there was no rush enter the top-100. Even not being completely comfortable playing, I think that in the complicated moments I have been concentrated and he handled well the pressure ", recognized the Spanish in a press conference at the end of the match.
When Paris is left behind, As of June 10, Aliona is assured of her presence among the 100 best rackets in the world in the WTA ranking, so the duties are more than done during these three weeks of tournament. "Any player when she starts in professional is where she wants to come in. You enter more important tournaments I am there and now it will be necessary to stay because it is not easy. For me, to pass the previous one was a gift, to be in the third week of Roland Garros. I've been enjoying it a lot since I came back from the United States, I had almost nothing, my coaches have helped me earn my living with the tournaments, but it was very complicated Having this economic tranquility is a pressure that got me out of the way ".
All this is good news for Bolsova, although after the accumulated fortnight for so many disputed rounds , it could take its toll on the demands of a Grand Slam round of 16. However, Aliona has the help of his mother, who is a physiotherapist, to recover from the efforts between game and match, and knows that everything he gets from now on will be an extra gift, so the pressure hardly exists : "I've never signed so many autographs, I like to play on big tracks full of people, I really enjoy it, I'm looking forward to Monday, I'll be good for the round of 16, although now I'm tired after this game I just want to take a valerian and go to sleep. " Time will tell where Aliona's roof is ...
Photos from as.com