Bernabéu and Metropolitano: the tricks of Madrid to fight for JJ OO and Mundial
After the success of the final of the Champions that was played in the Metropolitan and that caused that UEFA has included in its elite stadiums.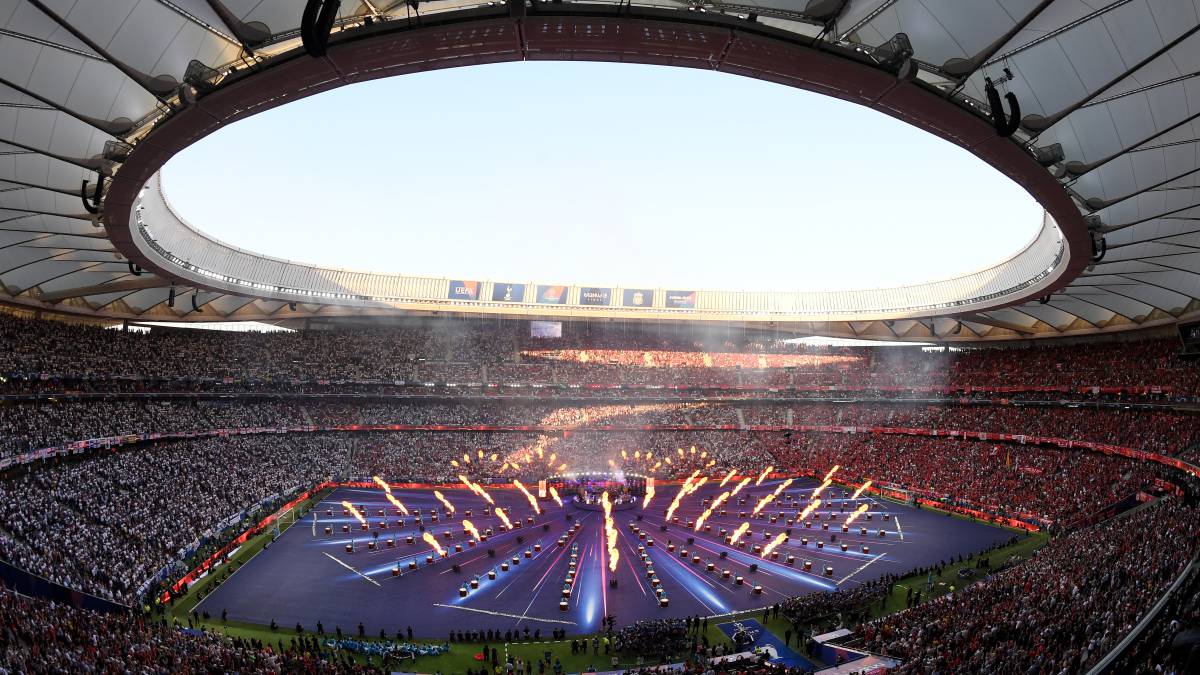 Optimism in the COE and the FEF.
After the success of the
Champions
final that was played in
Metropolitano
and that caused the
UEFA
to have included it in its elite stadiums, Madrid wants to take advantage of the
Atlético
and
Santiago Bernabéu
, which is going to be reformed and was also praised by FIFA after the organization of the final of
Cop Libertadores
. Supported by the
Spanish Olympic Committee
is going to fight for the
Olympic Games of 203
2 that have not yet been granted by the
COI
and does not forget the
Mundial 2030
.
España
and
Portugal
announced yesterday a joint bid and two of the strong points will be the stadiums of the
Madrid
and Atlético.
Tiago is a future option for Simeone.
For Atlético,
Simeone
is still untouchable and that is why the next season will be the ninth in which he is the coach of the rojiblancos. The sporting, social and economic successes are evident, but in the club they also value possible future options, since they know that both
Inter
and
Argentina
are still pending subjects for
Cholo
. Right now it is the exrojiblanco
Tiago
who likes most. The Portuguese became a leader in the dressing room, vital for the coach and right now he values the future as a coach. The same as
Raúl
and
Xavi
, are spare parts for Madrid and
Barcelona
, respectively.
The players irritated by the new competitions.
Both in the appointments of the
AFE
, Spanish union of players, as in those of
FIFPro
, is being detected the anger of the players for the expansion of new competitions both nationally and internationally. They are cutting their rest periods and even making them play in summer or winter and it affects them in possible injuries. Do not rule out the possibility that a strike can be proposed, if in the end both the
FEF
, and
UEFA
and FIFA still do not listen to the players.
Fernando Sanz, is an option that like to preside the FEF.
As the differences between
Rubiales
and
Tebas
are evident, and on top of some Territorial soccer are emerging protests towards the president of the FEF, in the bosom of the club patronage is placed on the table the name of
Fernando Sanz
as a possible alternative to lead the Federation . His experience in the field and the offices guarantees him and he has very good contacts in all the estates. Now you have to convince him.
Photos from as.com