Bartomeu's new hit in Europe
Since the Blaugrana president was elected in the summer of 2015, the club has only won a European Cup, that of roller hockey in 2017-18.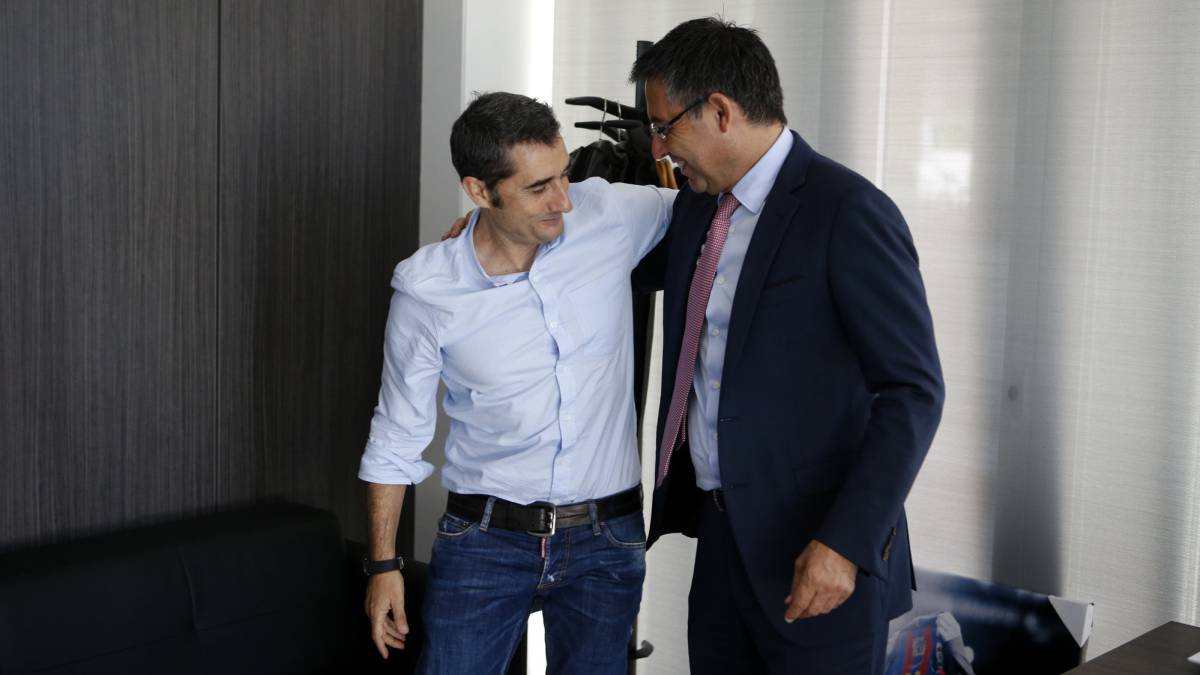 A real solar. This is the most real image of the club's showcases when it comes to European Cups over the past four seasons. In fact, since Josep Maria Bartomeu acceded to the presidency d Barcelona after the elections of 2015, the trail of failures and disappointments in the European top competition has been a drain. And not only talk about football - with disasters in Turin (3 -0), Roma (3-0) and Liverpool (4-0) - but the rest of the professional sections of the team have been infected by this curse that has plunged the Blaugrana entity into a real collapse every time it crosses the Pyrenees . Only a title in four years - roller hockey in the 2017/18 season after winning the Portuguese Porto in the final (4-2) - makes clear the desolation of the club every time it plays the European Cup.
In fact , this season has been the paradigm of failure in absolute terms. And is that the club boasted a month ago of the possibility that the club won seven European Cups: football (male and female), basketball, handball, hockey skates, futsal and youth soccer (Youth League). Well, at the end zero patatero. Only women's football left a good taste in the club when they reached the final for the first time, , although they fell decisively to Olympique Lyon (4-1). Undoubtedly, the biggest failure was in men's football as no expected to be defeated in this way in the semifinals against Liverpool in Anfield (4-0), especially after winning 3-0 in the first leg at Camp Nou.
The last disappointment was consummated this Saturday in Cologne with the handball team leaving traced seven goals ahead against the Macedonian Vardar (27-29) in the semifinals of the final four. In fact, it could be said that there were not seven but eight European defeats in the end as Barcelona could not in its section of online games, e-sports, overcome in the semifinals of the European Cup to Monaco.
The problem is that this situation is not new, much less. Of the four seasons that Bartomeu has led the club since he was elected at the polls in the summer of 2015, he has only been able to lift a European Cup, with the other three campaigns being drier than the mojama Something totally surprising in a club that curiously since the 1995/96 season, which won the European Cup with handball at Bidasoa Irun, came to chain a total of 18 seasons conquering at least one European Cup for club showcases.
In any case, the Barcelona does come, in recent years, to monopolize with an iron hand in the national territory, both in football and in some professional sections such as handball and roller hockey.
Photos from as.com