Barça receives the best score, Real Madrid suspends
In the Santander Bank survey on the season, Real Madrid does not exceed 4.8 on average. Barcelona, remarkable; Atleti and Valencia, approved.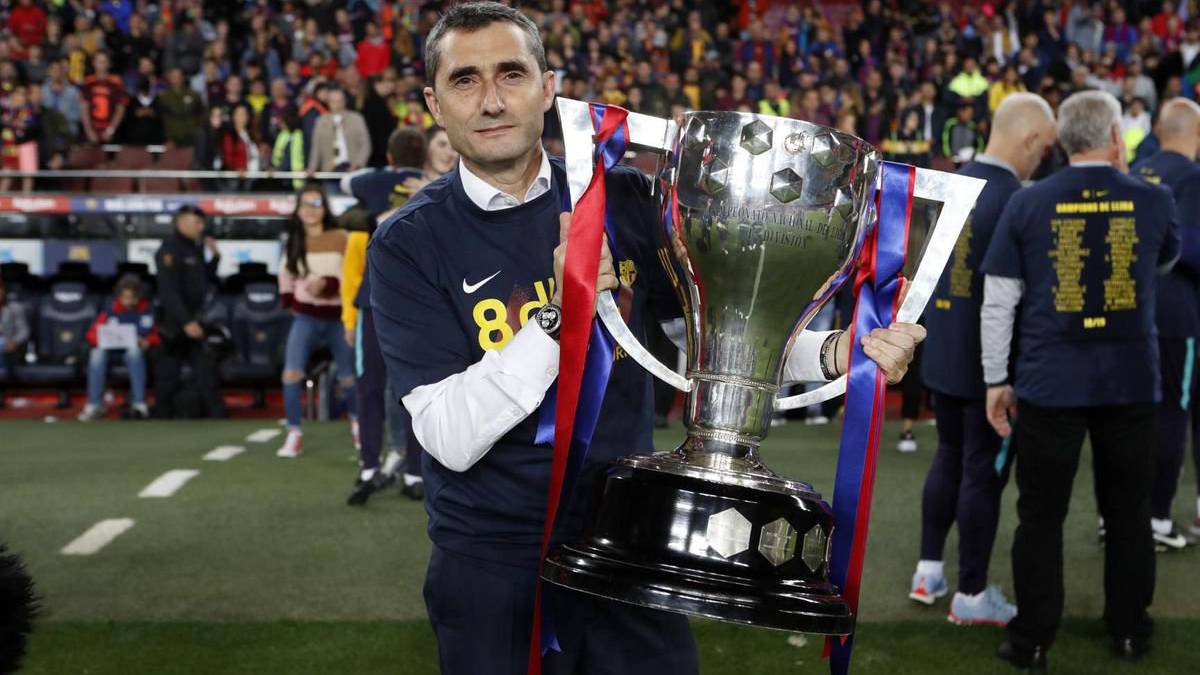 El Barcelona, with a score of 8.3 out of 10 in LaLiga and 6.3 in the Champions, is the Spanish team with the highest rating in the survey Barometer Fan of the Bank of Santander on the football season 2018 / 2019.
According to the survey among Spanish fans, Real Madrid is the only one of the first four classified that suspends in the two competitions (LaLiga Santander and the UEFA Champions League) with a 4.8 on average, while Barcelona reaches a remarkable and aprueban Atlético of Madrid and Valencia.
The four classified for the next UCL will need to add new faces, according to the survey. Half of Spanish fans creen believe that Real Madrid should be strengthened to meet the objectives of the next season. But also the Atlético de Madrid, because almost half believe that it will need to be reinforced, taking into account the confirmed casualties.
In preferences by players, Barcelona prevails: Ter Stegen, the best goalkeeper; Gerard Piqué, the best defense; Leo Messi, the best striker; and Ernesto Valverde, the best coach. Only Dani Parejo, of Valencia, unseats the Barça players as the best midfielder.
LaLiga Santander is still the favorite (60%) for Spanish fans, followed by the Premier League with 38%, while only 5% of the English are interested in the Spanish championship.
Food fans want to see many new players next season in LaLiga, but the favorite is Kylian Mbappé, PSG, followed by the new signing of Real Madrid, Eden Hazard.
Nadie bet on the continuation of French Antoine Griezmann in LaLiga Santander after announcing his departure from Atlético de Madrid. 13% also go to Gareth Bale of Real Madrid.
Sobre videoarbitrage system (VAR), more than 75% of fans defend. The final section of season has improved the opinion of Spanish fans in this regard . More than three quarters consider that the VAR affects positively and that, with their presence, the parties are fairer. In addition, the belief that the VAR subtracts authenticity to the football goes down.
The hobby of the year is that of Atlético de Madrid. The colchoneros are, for fans of football in Spain, those who have had the best fans during this season. The Andalusian clubs also have a good representation, because 19% believe that Betis has the best fans of LaLiga Santander and a 11%, believe they are those of Sevilla.
Photos from as.com