Atlético 'removes' the rider from Rodrigo: Llorente will take '14'
The departure of the midfielder has not yet been made official, but the new signing will defend the number that was previously played by Gabi and Simeone, among others.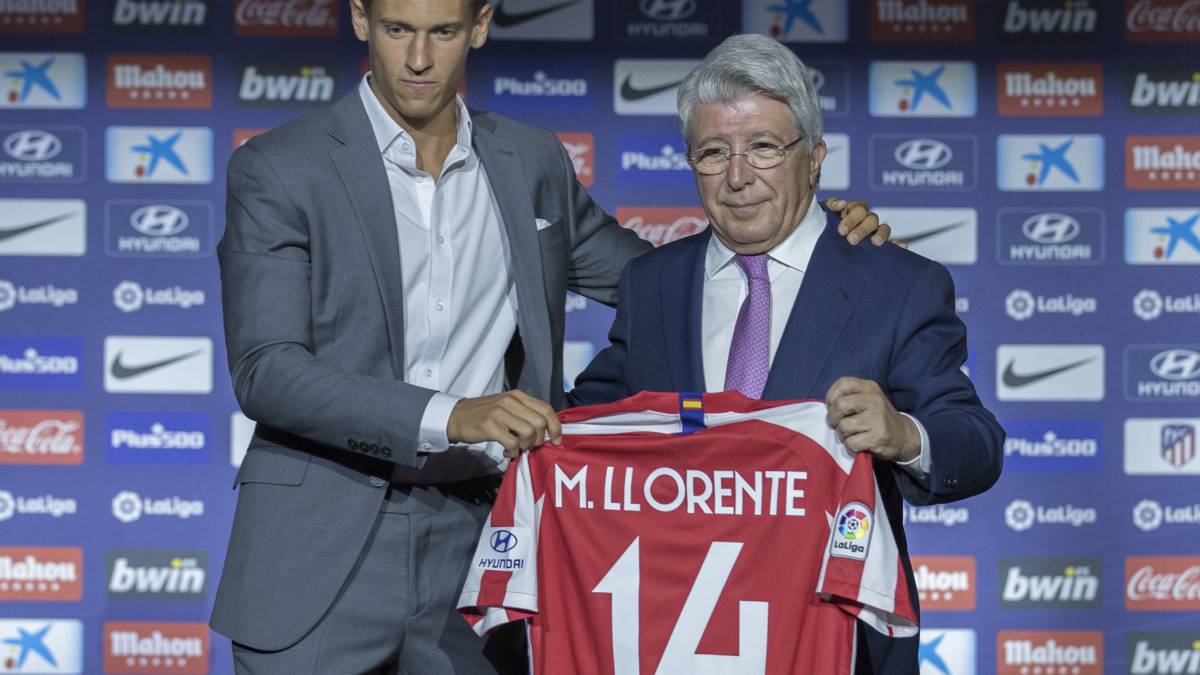 Marcos Llorente has been presented as a new footballer of Atlético de Madrid and there, in the Metropolitan Wanda, has revealed one of the unknowns: will carry the number 14. that is, a number that already had an owner, Rodrigo. The club, knowing of that the middle center has decided to leave, has not waited for this march to occur and has delivered the historic number 14 to the newcomer.
Also, Llorente collects a very special number for the fans of Atletico. Before Rodrigo, he defended for many years Gabi, since he returned in 2011 until he left last summer for Qatar. It is also the number that Simeone used in his two stages as a rojiblanco player.
In addition to them, they have defended this number Filipe (2010-11), Sinama-Pongolle (2008-10), Salvio (2009-10), Zé Castro ( 06-08), Arizmendi (05-06), Dani (02-03), Njegus (00-01), José Mari (1997-2000), Mena (99-00) ...
Marcos Llorente, on the other hand , premieres this dorsal in a fixed way, since it has taken it sporadically in Castilla or in the lower categories of the National Team. In Real Madrid he defended 18 (in the Atleti he was used last year by Gelson and Nehuen, who did not premiere it) during the last two seasons and in Alavés it was the 6. that at Atlético belongs to Captain Koke.
Photos from as.com