Aspar bets on the future with Terol and María Herrera
The Openbank Ángel Nieto Team has presented its project for the MotoE contest, which will start shooting again next week in Valencia.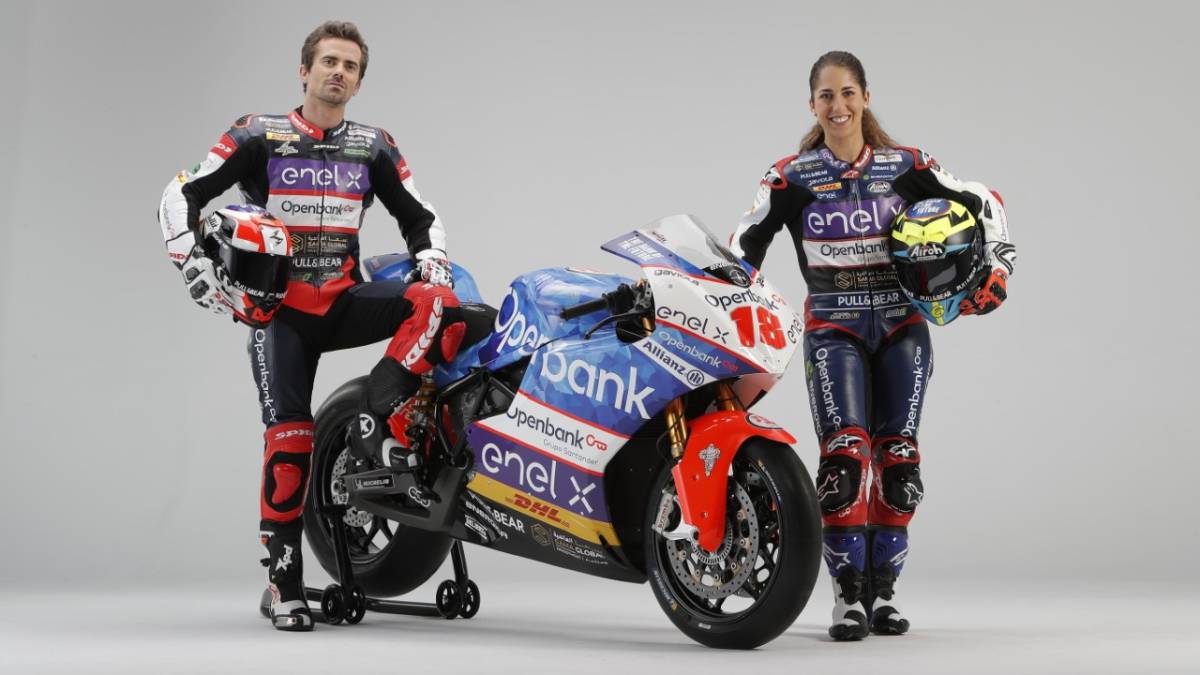 Under the slogan let's ride together, Ángel Nieto Team and Openbank have joined forces to shape a project based on development and equal opportunities, , which is also emerging as the future of the competition. The new championship launched by Dorna within the framework of the World Cup welcomes the electric, and MotoE prepares for a season in which Aspar team promises to give much war with Nico Terol and Maria Herrera at the controls of the Energy that they have unveiled in the long time they have celebrated this Tuesday in Madrid.
Despite to face a world still unknown, the team takes the championship with great hope thanks to a bet with which they hope to be part of the victory. "We trust in a great project for the future, with two great riders like Nico and María", said Jorge Martínez 'Aspar' about this new journey, in which he wants to form a champion team like the one he already signed with Terol in 2011: "We are going to give everything for, hopefully, all the results are with us and we can make champions our pilots" .
After three and a half years of inactivity, the Angel Nieto Team has a champion driver in his ranks Terol has been impatient to return to feel the adrenaline of competition: "I do not see the time to get on the bike, the illusion is to work 100% and give everything." He will go for everything from the first moment, "the category has become hard" but despite facing drivers like Smith, De Puniet or Simeon, still trusting him: "They are an incentive for me, I won them all when I've run with them. "
A Maria Herrera also hopes to face them, and like her partner, , she wants to start again: " I really want to start shooting, the championship is new for everyone and I want to fight with experienced people like Sete ". The Toledo will combine its activity in the electrical event with the one that it makes in the Supersport World Championship and on the back of a motorcycle with a different DNA, will look for the rest of the team to be the ones who make the difference in a contest that will return to action next Monday in Valencia and where they know very well that the fastest driver will be the first to see the checkered flag. Here no val in the excuses.
Photos from as.com