Arthur says he feels corseted in Barcelona
The Blaugrana midfielder said that with Tite in Brazil he plays with "more freedom" in the field than with Valverde and that allows him to be more protagonist in the game.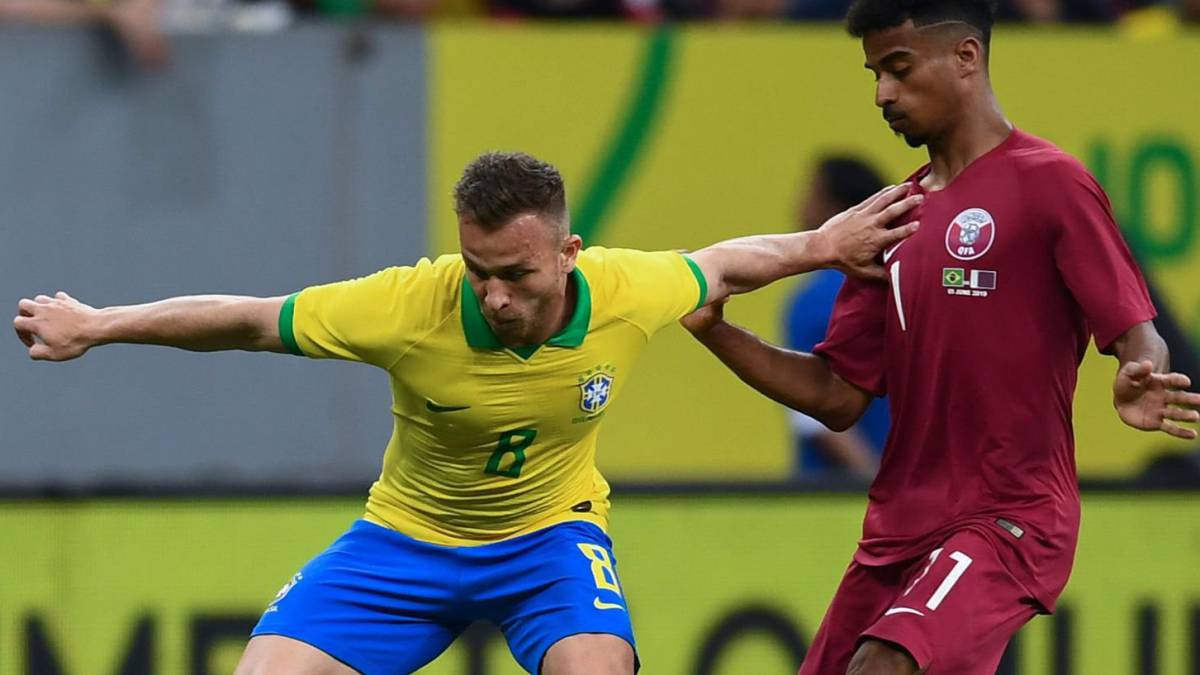 It seems that Arthur Melo has already found the origin of his performance slump this season at Barcelona. The Brazilian midfielder, who started Friday in the friendly against Qatar (2-0) with his teammate Coutinho, basically blames him playing in Barcelona "with less freedom than with Brazil" , since with Valverde "I have to receive more between the lines and get more to the attack ", while with Tite" I have more freedom to go back and build the play, I can search the ball from further back ".
Obviously surprises these words of Arthur, since his Barcelona has not stood out precisely because of its inertia in offensive phase, where apart from not scoring any goal, it has only given two assists. A rather poor baggage for a player who has one of his priorities as one of supplying balls to the strikers.
Arthur's performance in his first year as a Blaugrana can be considered remarkable, although partly covered by his injuries, that have prevented him from having the desired continuity. In any case, it should also be noted that his game was more to less, finishing the season with a more than secondary role within the team.
Let us see how they feel these public laments of Arthur to the Blaugrana coaching staff, where he claims to have more freedom in his game to be able to feel more protagonist.
Photos from as.com