Arnaus: "The US Open field I know from the PlayStation"
Adri Arnaus will be the 65th Spanish golfer who makes his debut in a major. In its first year with a European Tour card, it has been classified as a preliminary for the US Open.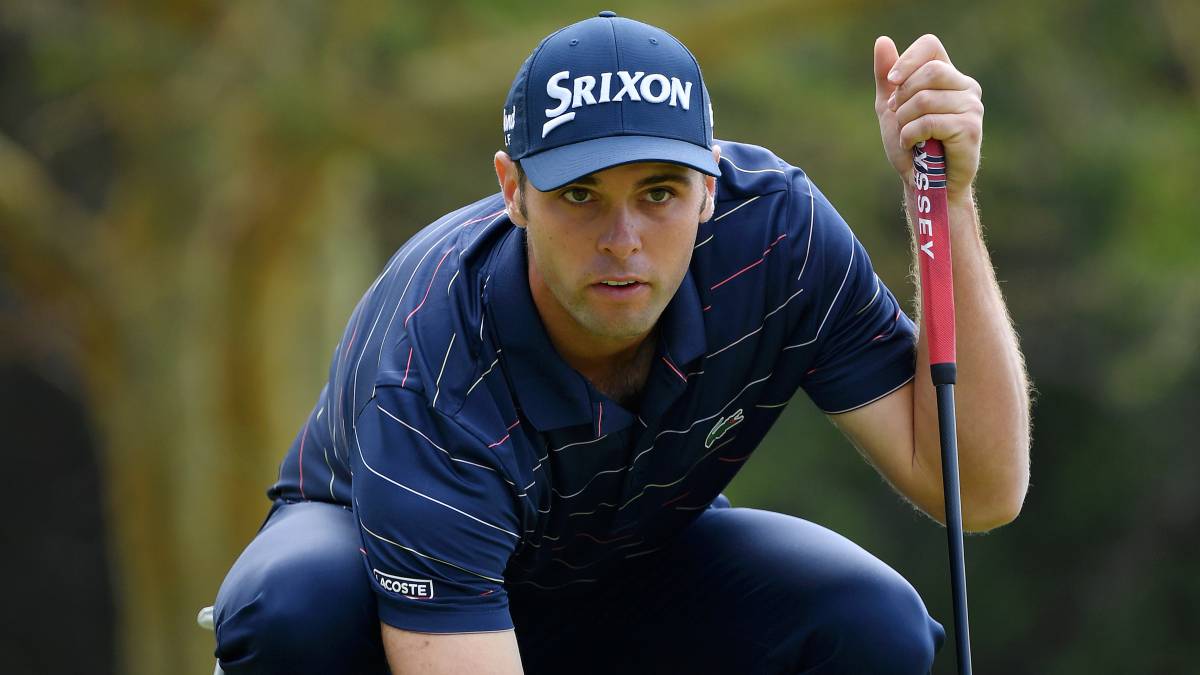 The Californian cliffs of Monterrey will see Adriá Arnaus on Thursday, becoming the 65th Spanish golfer to play one of the four major golf tournaments. In his first year with a European Tour card, the 24-year-old from Barcelona will make his debut at Pebble Beach at the US Open, considered the toughest of all the majors and, along with the PGA, one of the two that he has never managed to conquer. A spanish. Ranked through a previous match in Walton Heath (England), before facing the challenge Arnaus chatted with Ace and said he had "desire for everything". "The field is prepared demanding and it is something I want to see, everyone talks about it, to experience it in person will be very cool" .
In the adventure you will be accompanied by Jon Rahm, Sergio García and Rafa Cabrera Bello, on the field, and Nacho Garrido covering his back as an advisor. Player Ryder in Valderrama 1997 and double winner in the European Tour, his mentor knows what it is to play a US Open and "it will be a very valuable support", recognizes Arnaus. With him and his new caddy, Job Sungrayes, he agreed to go to death in the preview and it worked: came in eighth and there were 14 seats. So, think about maintaining that strategy in Pebble Beach, the famous public field that hosts its sixth US Open. "If I know him? Of course, PlayStation," he laughs. "And it's not nonsense, because I know it by heart thanks to that, it's a very mythical field, with very emblematic holes, when I played at the university there (it was from 2012 to 2016 at Texas A & M, going the same way as Rahm in his day and now Alejandro Del Rey) my team qualified for a tournament, I could not play and it gave me a lot of anger, it has been waiting and that's why I really want to play it ".
Adri aims to be the next big sensation of Spanish golf and believe it. It does not matter that a slump of five failed cuts in the last six tournaments has tarnished a good premiere (he was about to win in Kenya) in his rookie year on the European circuit. Acceded thanks to a temporadón in the Challenge with a flourish in the form of triumph in the final of Ras Al Kaimah. "If I did not play, I would put another one in. But playing I'm favorite", he released before asking for a spotlight at Pebble Beach: "I can not tell you a name I would like to play with over the weekend. That is someone important, that brings public and gives me new sensations It's going to be a beautiful week ". At the moment, it will begin the first two days with the Frenchman Clement Sordet and the American Tom Hodge. "It would be incredible", he says about the possibility of playing a round with a Tiger Woods whose resurrection at the Augusta Masters awards "a huge merit" .
And does not cut with the goal: "I'll make a good paper, a play good golf, a top-10 would be good . " In his head, the goal of "crossing the pond" at some point and make a career in the most media and profitable American PGA Tour. A second revalidation, after playing the Mayakoba Classic at the beginning of the season, starts this Thursday.
Photos from as.com