Arnaus joins Sergio García in the assault on Valderrama
The Barcelonan, with an eagle on the 17th hole, will play alongside Sergio García. Both are at -4, same as Quiros, and the leader is South African Bezuidenhout, with -8.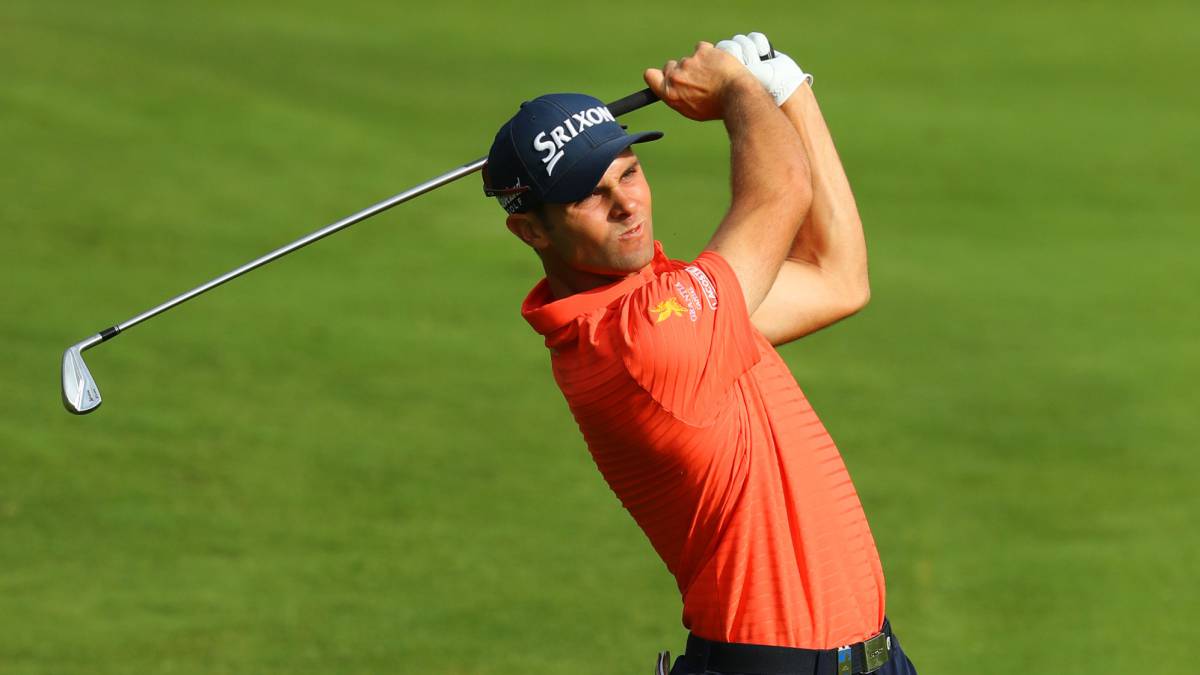 If Adri Arnaus is asked what expectations he has in a tournament he responds like a robot: "I always go out to win" . And in the Estrella Damm Andalucía Valderrama Masters is also with the same mentality. That winning attitude endorsed it on the 17th hole of the Cadiz circuit, where he holed an eagle that puts him squarely in the spotlight. It is second with -4. Four of the leader Bezuidenhout (-8) and is matched with the local Alvaro Quirós and Sergio Garcia, triple winner of the tournament with which he will share the match. It does not intimidate you. "To see Sergio is a supercrack and with me he has been great, but he will do his thing and I will mine," says the 24-year-old from Barcelona.
Arnaus appeared on the front line two weeks ago, when the cut in the US Open, his debut in a big one. "We had a good time at Pebble Beach, it was a difficult course that may have helped me for Valderrama. I may not be 100% physically, but I've worked in the gym and I'm fine, "says Adri, who looks like an American golfer because of his powerful top gear. "We are facing a golfer who will be very high in the world ranking. He has a philosophy and a capacity for sacrifice and work as I have never seen ", explains Miguel Ángel Duque, who trains him together with Ignacio Garrido, ex-golfer of Ryder and perfectionist like Arnaus. He signed a lap of 70 strokes in the afternoon session, always harder in Valderrama.
Foldered the field to Sergio Garcia, who endured with the return of the previous day in which he did -5. "It was more complicated, there was wind, the greens were hard. I hit the ball well and if the weekend is good with the putt, I hope something good comes. There have been several golfer who said they were playing Valderrama easily and today they have been bitten. I think I played well and I made one more ", pointed Garcia, who continues with prodigious irons. "Here the pressure is for everyone, I will try to give me options for Sunday. The sensations are good ".
Later back will be Jon Rahm, in -1, who ended up very disappointed to finish with bogey on 17 and 18. It was at the end of the day tomorrow and he thought it would be" very far from the head " " By the end of the afternoon, only the leader is far away, but the rest is closer to shooting. "If I eliminate the foolish mistakes that I have made, I will have some option," said Barrika.
And another cap can be Álvaro Quirós, from Guadiaro who trains every day in Valderrama. In his day he was 21st in the world. "Before I saw that I could win every week, now I just want to go around consistent", explained the Cádiz, with seven professional victories, which is aimed at the great battle of the weekend in Valderrama.
Photos from as.com