Anisimova breaks Bolsova's dream and aims high
The American Amanda Anisimova (17 years and 51st in the world) imposed her best tennis to Aliona Bolsova, who leaves Paris with six victories and in the top-100.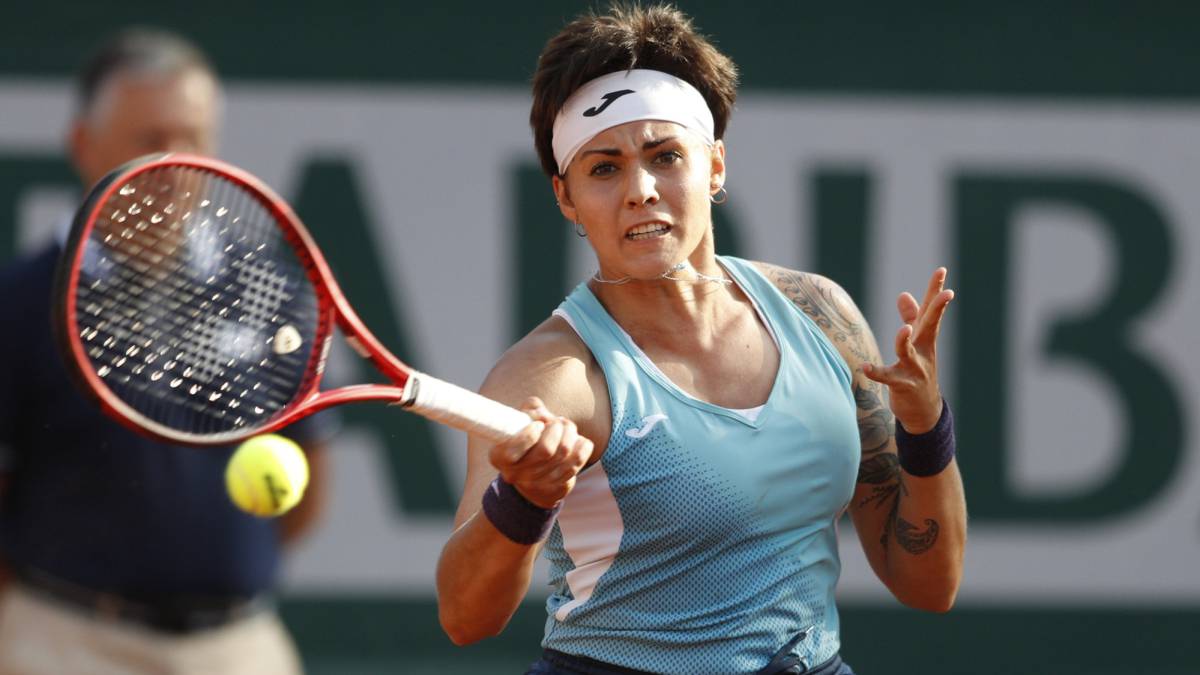 Amanda Anisimova, the feeling of the United States compared to Anna Kournikova (also Maria Sharapova) by physical resemblance, origin and precocity (17 years) , woke up from her sweet dream to Aliona Bolsova, who was looking for a gap in history of Roland Garros, but was one step away from reaching the quarterfinals (6-3 and 6-0 in 69 minutes) . If she had, the Spanish of Moldovan origin would have been one of the ten players qualified for the third last round in the history of the tournament having started in the previous one. On that list is Carla Suarez, who did it in 2008.
It could not be, because Anisimova, born in Freehold, New Jersey, of Russian parents, imposed her best tennis and showed that she has traces of future star. With a drive and a reverse very powerful (33 winning shots), you just have to improve the serve and the volley to become a fearsome player. Very long legs and arms with his 1.80, dominates the game with the tranquility of a veteran. Before that, Aliona could only oppose desire, but his enthusiasm was diluted with the passage of minutes, before the reality that he would not be able to American, finalist in Indian Wells 2018 and winner this year in Bogotá.
El primer to be resolved by Anisimova with a break in the sixth game, and in the second game she discarded the Spanish with a break and stopped her feet when she tried to recover it in her first turn to the rest. A so I consume a hard rosco for Aliona, who at 21 is leaving Paris with her head high, six victories between the previous one and the main draw and one place in the top-100 (provisionally it is the 88th) that can change for Well his career. The American will oppose the defending champion, Simona Halep, in quarterfinals on Wednesday. And if she does not twist, the future is his.
Calendar and results of the women's Roland Garros.
Photos from as.com