Ancelotti calls James and the Colombian gives him the 'yes I want'
The Italian coach has convinced the attacking midfielder transferred by Madrid to Bayern so that next season he will play under Napols. The agreement between clubs is missing.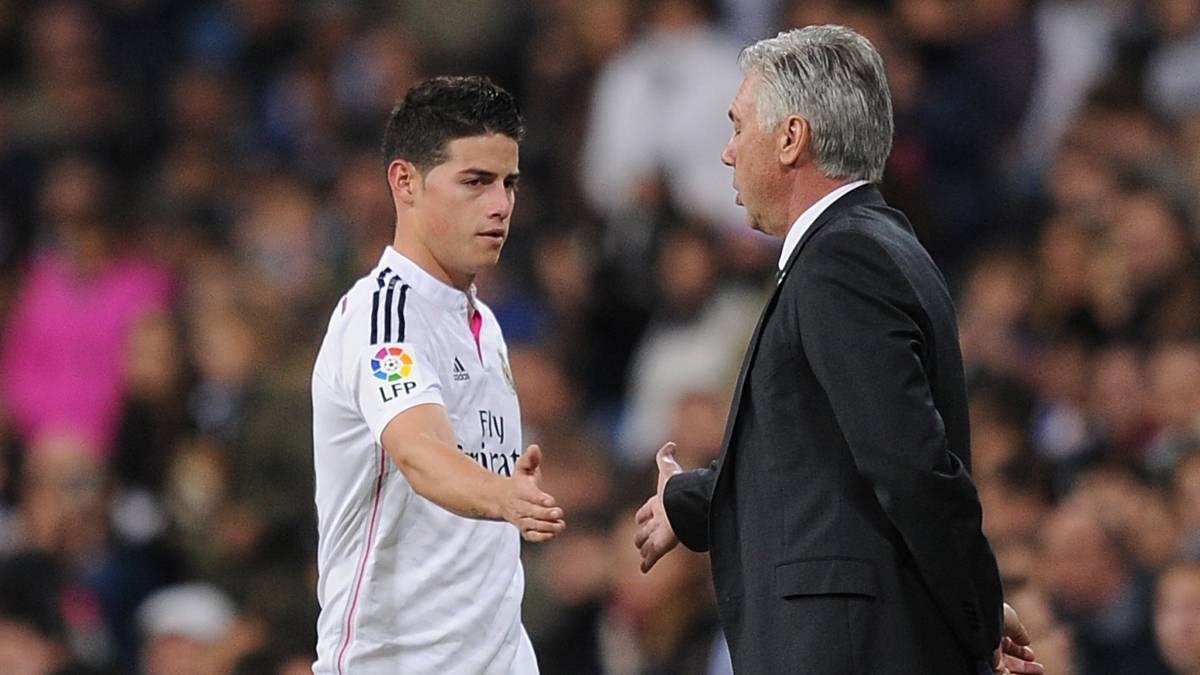 The Bayern has until June 15 to decide if he stays with James in property, but that deadline has become inconsequential since the Colombian has told the German club that he wants to go. The return of Zidane has closed the doors of a possible return to Madrid, so has been Ancelotti (as it happened in 2017, when he took him to Bayern), who has called him to propose to sign for the Napoli. offer of the Italian coach has immediately found the affirmative response of the Colombian playmaker, who dreams of getting back under the command of a coach who already led him in Madrid and in his first campaign in the Bundesliga.
Once the Napoli has already achieved the James' yes, now it is necessary to agree with the Madrid. The white club intends to enter by James more than the 42 million that were fixed in the option of buyback of the Bayern. The advantage in favor of the Napoli is the good relations between both entities. In fact, Madrid has already transferred in recent years to the Italian club Callejon and Albiol.
The maximum leader of the nation has also been working for a couple of years working with Jorge Mendes: together, last year, they carried out the renovation of Faouzi Ghoulam and the signing of Vinicius Morais. In addition, De Laurentiis revealed that the representative offered to sign Cristiano Ronaldo, before the Juventus, something impossible for the coffers of the southern entity.
Ancelotti asked his club for an international experience and he needs a link between the midfield and his front: James would fit perfectly in this profile and, in addition, would give back to the Azzurri fans the illusion he lost in the last course, in which you could never fight the scudetto to the Vecchia Signora or get far in Champions League, Italian Cup and Europa League.
Presense with Ancelotti on the bench and the coffeemaker, in a season where all the Serie A greats will change coaches, would be an important blow on the table for the Neapolitans: a perfect operation that Naples can afford with some goodbye (the of Allan is the one that most sounds) and with the help of the new Italian 'Beckham law'.
Photos from as.com