Amath challenges to start the preseason
The Senegalese was injured in December and his goal is to reach the first day of work with the EuroGeta de Bordalás next July.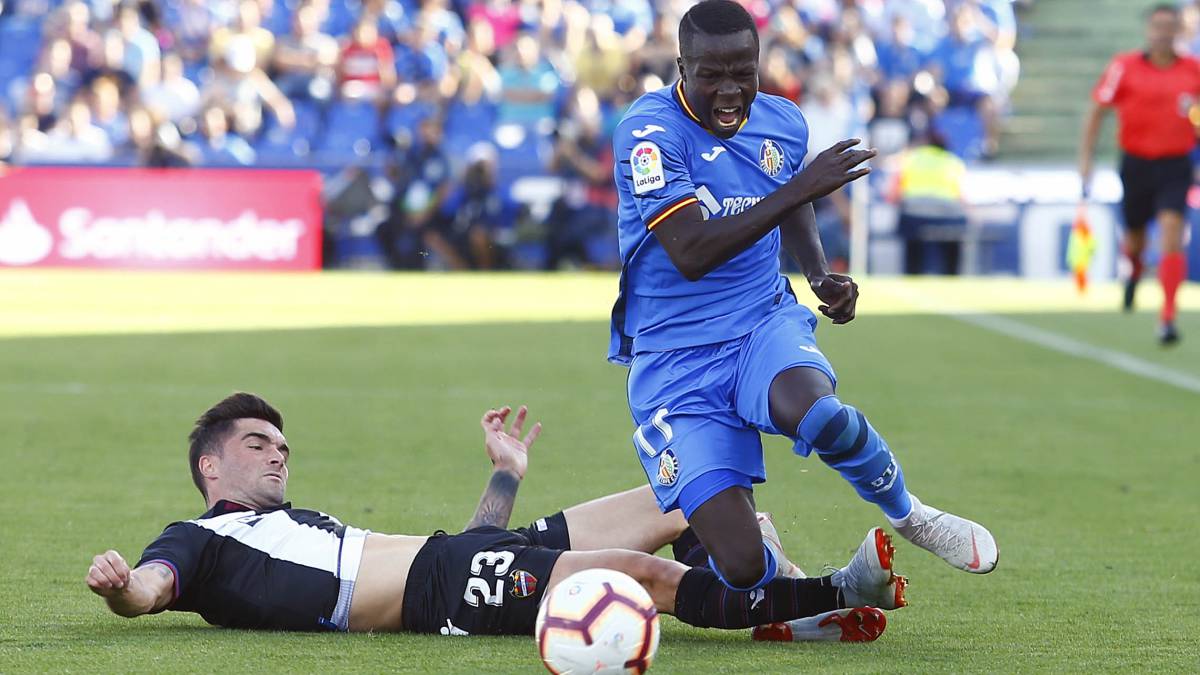 In December of last year Amath Ndiaye broke the ligaments of the knee in a derby against Leganés. The Senegalese, a man of confidence of Bordalás, has not been able to play since then and can also participate in his first Cup of Africa this summer, but has a clear goal, now that he begins to see the light: "I expect hard work this summer We have to make an effort to reach the first day of preseason . Now I am in the gym and I will soon go out to the field. "
The winger acknowledges that it has been a very difficult month:" It's the first injury I have in my career and has been difficult see the team train and compete and you will be out . It's been a long time and now I want to come back stronger to help the team, I've been standing for a long time and I do not mind running out of vacations. "
At least his teammates have given him some Wonderful months with European qualification included: "We have had a spectacular season We wanted the Champions League and it could not be at the end, but for the body t technician and my colleagues is a joy to play in Europe with Getafe. " And of that trip the soccer player speaks also for the means of the club: "We have to play and compete like this year and show in Europe all that we have . We work hard and we give everything until the last minute, we must continue like this" .
Photos from as.com