"I am willing to put everything at the service of the collective"
Fede San Emeterio was presented at Zorrilla and he was excited. He confessed that he was very aware of Real Valladolid during the past year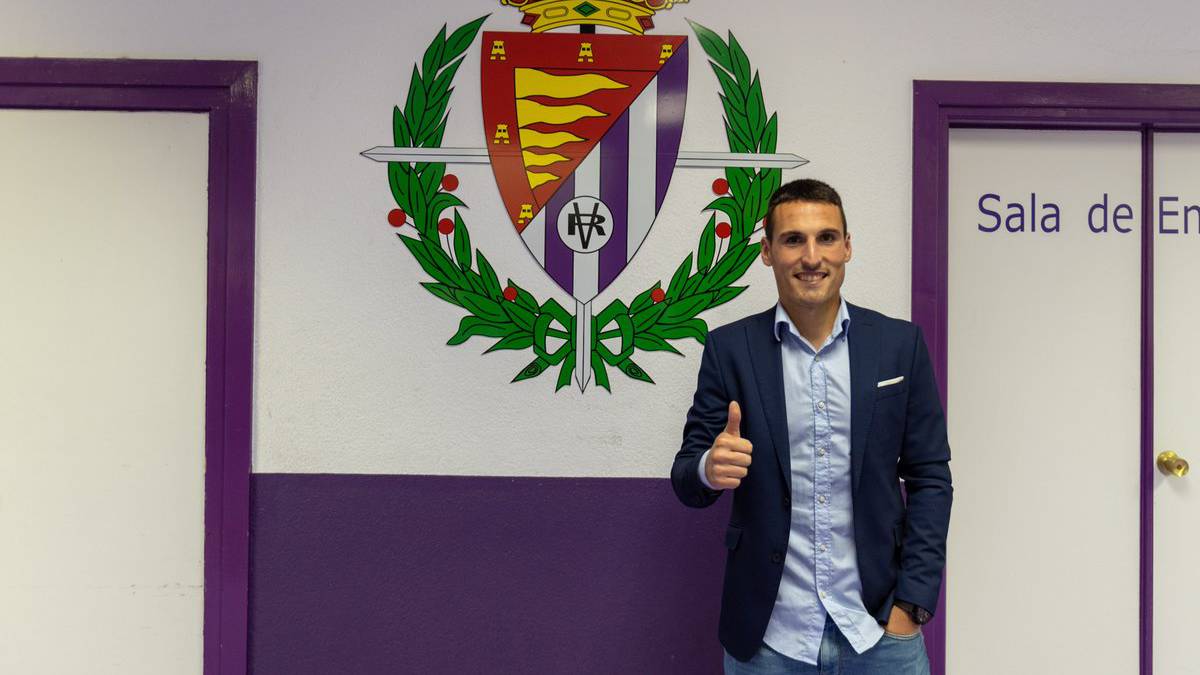 Fede San Emeterio finally dressed in blanquivioleta: the Spaniard was signed last year, but was immediately ceded to Granada with which he has achieved promotion, but the time has come for Real Valladolid to have him, although he will have to start from scratch: "It's not about that, I knew I was on loan and I would have to go back to Valladolid and I assumed it with total naturalness. I come to try to make a hole in the template and that's what it touches. In Granada things were like that, I also arrived again and I had to make room. I come to Valladolid wanting to prove and be in this template. "
Having a good season in Granada, the expectations created by the player are high:" I know, but I am aware of what I can give and what I did last year. I have to stay the same with my work, as I have always done, give everything and make a good year in Valladolid ".
Very appreciated in Granada, the typical 'Fede quit' could create doubts in the player, surrounded by the euphoria that occurs in a promotion, as Mata could say: "Anybody likes to sing that because it means you did well in that place, but I knew from the beginning that it was a cession and that my final destination was Valladolid and I come very excited . Last season was very good yes, but this one that begins I have to show again what I can give thinking only in Valladolid ".
Although that season so intense in the Nasrid set, San Emeterio always had Valladolid in the rearview: "As I belonged to Valladolid, I always looked out of the corner of my eye and followed the classification or tried to watch matches when they did not coincide with mine, I was pending. They achieved salvation and I believe that the trajectory during the year was good. "
At the moment he has not been able to talk to Sergio and he is at the start of the preseason to get in touch with the coach, but he is clear that" I can adapt to any form of play, but I am clear that the strength was of the group, of the whole "and in that line said" I am a player who plays for the team and part of the individualities, I put everything at the service of the collective; I am defensive midfielder and I am attentive to steal balls and in attack I like to receive and try to get the ball played; make it easy in general ".
Photos from as.com