All for a Jovic ball: banners, a Serbian class ...
"We had a hunch and everything went as expected," says one of the lucky ones who took one of the balls launched by Jovic.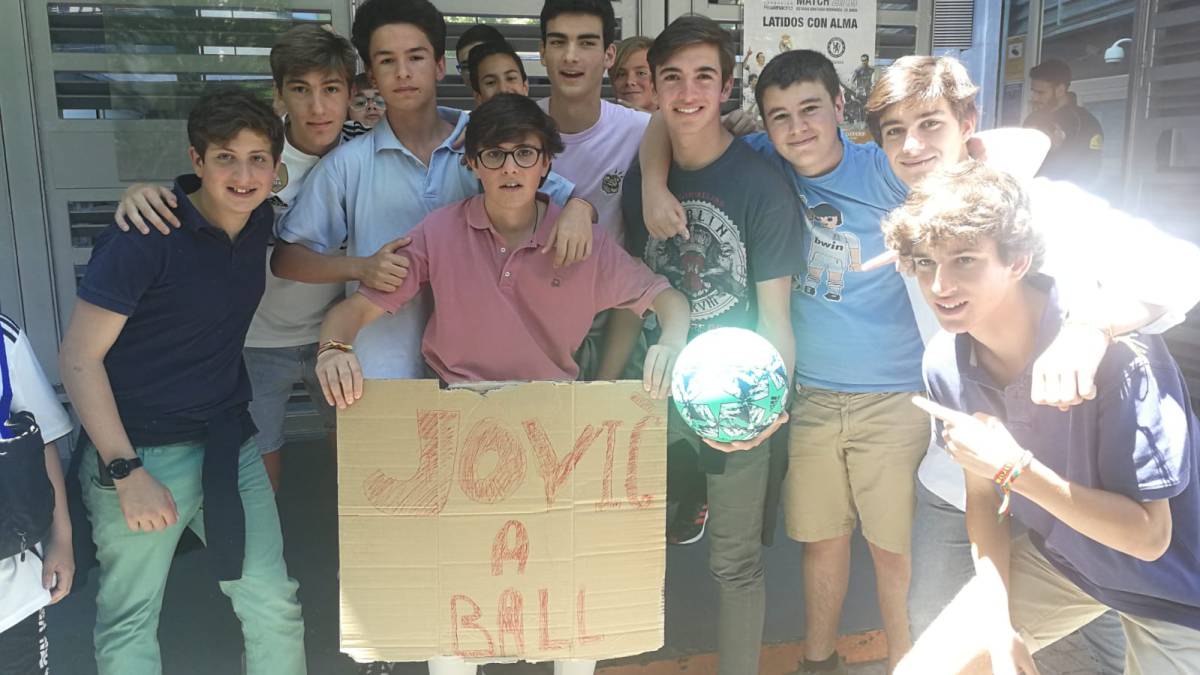 La presentation of Jovic left several intrahistories on the lawn of the Santiago Bernabéu: marked a goal, kissed the shield four times and distributed several balls to the fans. When the Serbian jumped into the field something caught his attention in the front row. The cries in Serbian excited the new signing Madrid, who acabó giving a ball to the protagonists. This story, with a happy ending, hides a strategic plan with many hours of work.
A group of seven Real Madrid supporters had been waiting for Real Madrid for another year. The main reason was none other than the remove a 'thorn' that had nailed from Alvaro Odriozola, where they stole a ball they already had in their hands. "We were lucky to catch a ball thrown by Álvaro, but a man took it from us and ran ", confesses Gonzalo.
These guys from the Barrio de Salamanca were drawing a plan from twelve o'clock on Tuesday morning, just when the Madrid officialized the presentation of Jovic. "We had to call Jovic's attention to give us a ball . A friend of my brother is a Serbian teacher and he gave us a small class with fast words", reveals Joaquín Perera.
The plan was as follows: Joaquín and Juan were going to shout several words in Serbian. Rodrigo and Álvaro were going to take care of making three banners asking for the ball . And finally, Jara, Gonzalo and Luis went to wake up at seven in the morning to be the first to enter.
The seven Madrid fans went to bed at two in the morning with all the duties already done. Jara, Gonzalo and Luis were the first to arrive at the Santiago Bernabéu at 8: 30 and the last to leave at 14:30. Joaquin and Juan shouted several expressions in Serbian. Rodrigo and Álvaro designed three banners, one of them in Serbian, asking for the ball and others in English: "Jovic a ball" .
The gesture of Serbian giving them a ball triggered many emotions in these fans: "It is the best thing that has happened to me In a long time, we had a hunch and everything came out as we expected, . I have no words to explain it, "Joaquín said.

Photos from as.com