Aliona Bolsova: the Spanish "underground" resists in Paris
After the elimination of Muguruza, in Roland Garros there is only one Spanish in the women's draw: Aliona Bolsova. For a tattoo and his character, he is nicknamed 'Leona'.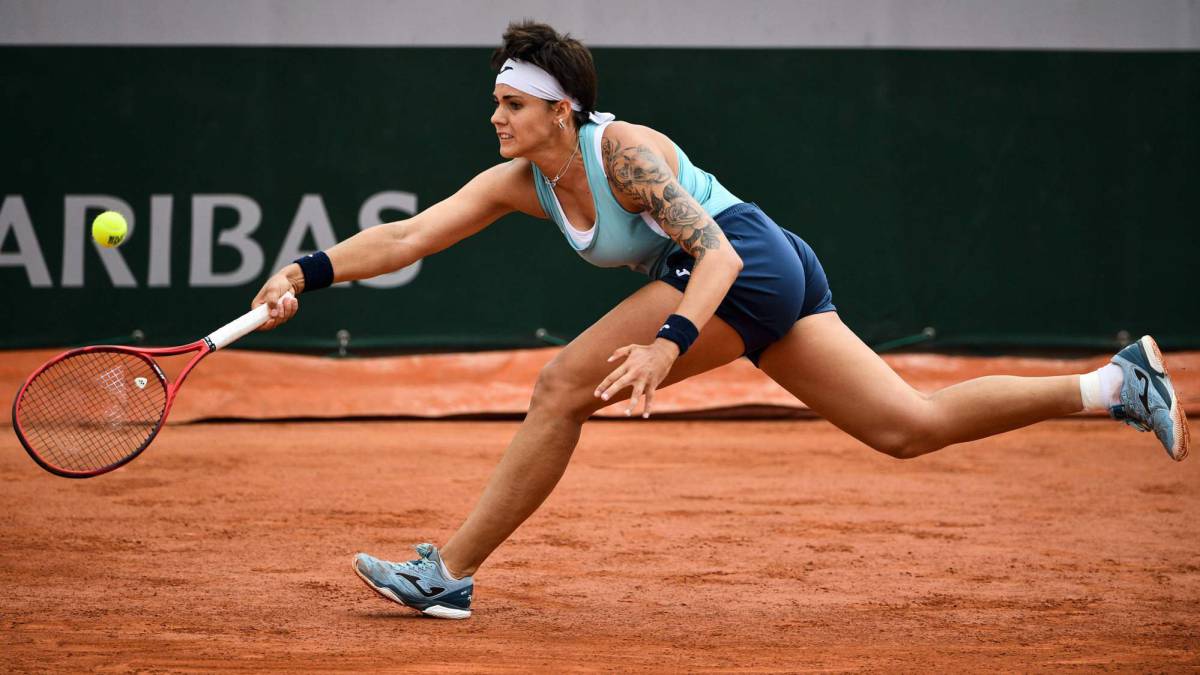 Following the elimination of Muguruza, in Roland Garros there is only one Spanish in the female cadre: Aliona Bolsova. Born in Moldova 21 years ago, when she was two her parents took her to Barcelona. In her debut in a Grand Slam, this different tennis player (qualifies as "underground"), is in eighths since the previous one. This Monday (about 18:30, Eurosport) is facing in the eighths the 17-year-old American Amanda Anisimova. For a tattoo and her character, she is already nicknamed Leona.
Bolsova spoke a few days ago with El País, and she showed as a player against the current. For starters, he does not like "anything" the outfit usually worn by most of his teammates in the women's circuit. She dresses in shorts and a sleeveless shirt, puts a white ribbon on her short hair and black wristbands. "The girls follow the typical profile of the skirt, visor, braid ... I like diversity and that you see the personality of each one" .
A Aliona likes to handle herself with simplicity and does not go with a retinue behind other players, she has a simple team, with two coaches, and is interested in culture and art. Study Fashion Design, but later decided to also do Art History. Next Saturday she has an exam, although she dreams of missing it for playing the final in Paris. With her feet on the ground, she considers herself a feminist ("It's as if this were a 400-meter race and we started on the starting line and the guys in the final stretch") and advocates against superficiality "There should be a lot more normality, in the end the relationships are very superficial among the players, they often look at you above, because they are higher in the ranking because they think they have more power or are better". He is in Paris to play, but also as a tourist: "Paris has a lot of culture and history", says Aliona, a different tennis player.
Photos from as.com