Álex Márquez: "Here I am even happier than in Le Mans"
He likes this victory more than the previous one "because of how the race has been, the team was asking me for a race like that, to be patient and throw away later".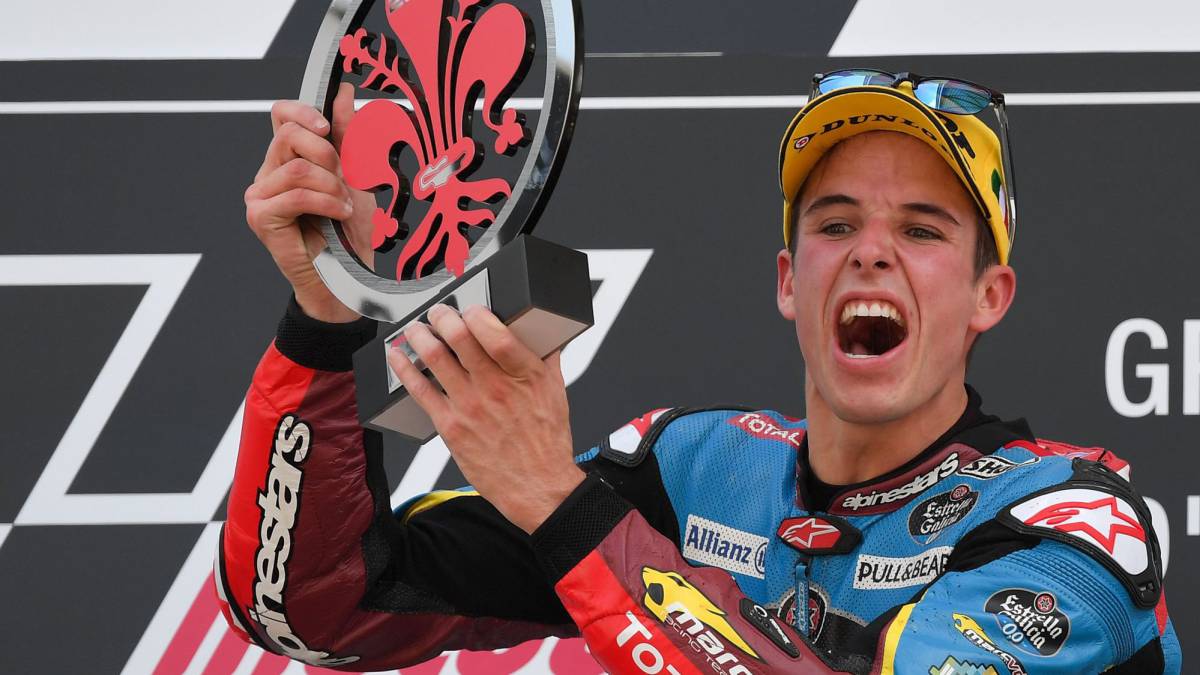 A Álex Márquez was more pleased with Mugello's victory than Le Mans, , and with that he broke a drought of 25 consecutive races without winning. He had very clear reasons to think like that of Estrella Galicia Marc VDS.
-Congratulations. It almost impressed more the way to win than the victory itself. Go domain has shown.
-I played one like this. At Le Mans the team told me that they would have liked Corsi to pass me, to see how he reacted. They asked me for a race like today, to wait and not be stubborn at first. Before I used all the energy at the beginning and then it came down. Today I have decided to wait. The Dynavolt have made a hole at the beginning, but I've caught them and when I've had them I've decided to wait. I have passed Marcel (Schrotter) because I wanted to be behind Tom (Luthi), because there are lines that he does very well and I wanted to learn a bit that. When I saw that he began to suffer from behind, I passed him and I marked my pace of the warm up and I could make a difference.
-How about the meeting with his brother Marc on the way to the podium?
-As always . Neither of us understood anything. We have started screaming. Let's see how he is doing (he was second in MotoGP later). I was happy for myself.
-Are you getting the best business card to make a dent in MotoGP next year?
-We'll see. I have to do my job on the track, win races and be on the podium. I'm being constant. I won two races and I have a good dynamic, so we'll see. I'm doing the best I can on the track.
-Is it more important to repeat victory than to have won at Le Mans?
-I was happy at Le Mans, but here a little more, because of how the race has been , by how we have managed it. The team was asking me for a career like that, to be patient and throw away afterwards. At Le Mans I gained confidence and this gives us even more. We must continue with the same line and with the same intensity as the team asks me.
-Did you click?
-You have to take advantage of these moments, because the season is long, because there will be other races in which we will suffer more and there will be some slump. We must take advantage of this dynamic and we have made this click. What I have learned after Jerez is to mature and to have everything more clear. We must take advantage of these gusts.
-What is the strategy to follow from now?
-I set myself the goal of being in the top 5 in each race and, if you can fight for the podium or victory, all right. You have to add up as Balda did today, who came out behind and has come back to be fourth. That will be the key.
-Have you won permission to dream about the title?
-You have to go race to race. We have won two, but this is very long.
Photos from as.com