Alejandro Valverde returns to compete two months later
The world champion will lead the Movistar seven in the Route d'Occitanie, where he won in 2018 and will serve as a test before the Tour de France.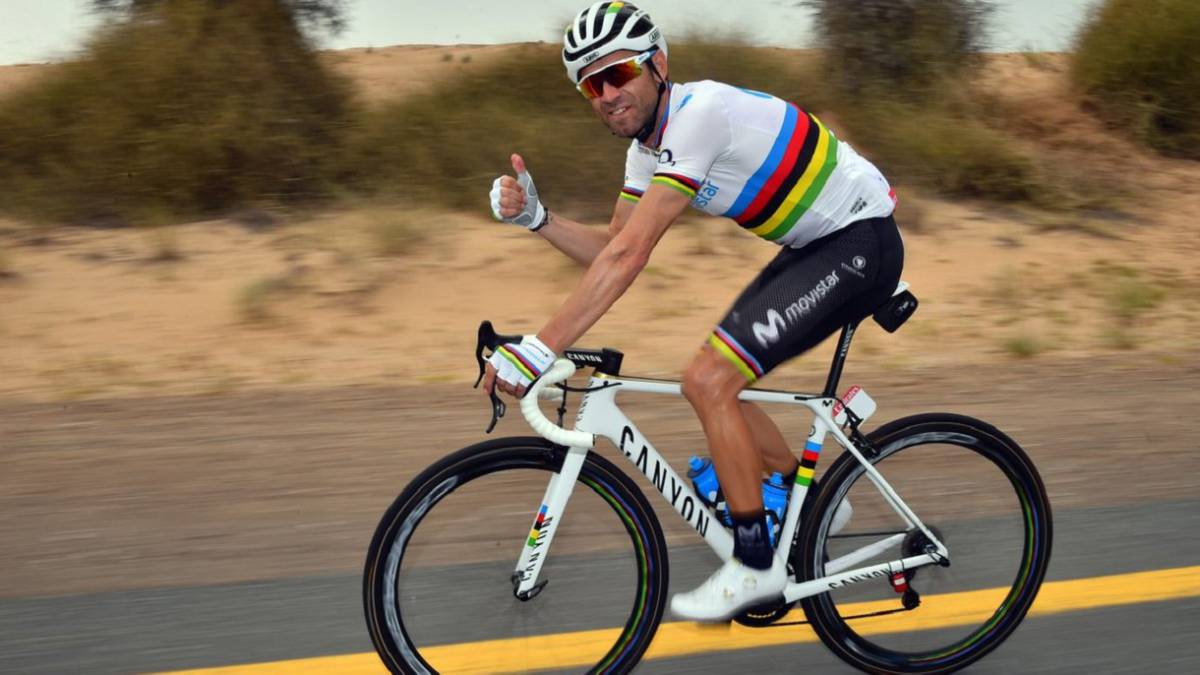 Almost two months (in particular 53 days) after his abandonment in Liège-Bastoña-Liège because of the bone edema in the sacrum after a fall in a pre-test training, Alejandro Valverde will return to put on a race number to compete. The world champion will be the leader of Movistar on Route d'Occitanie, the former Route du Sud, which will be held from Thursday to Sunday in the south of France, and where it will be covered by Antonio Pedrero, Edu Prades, Jorge Arcas, Jaime Castrillo, Rafa Valls and José Joaquín Rojas.
Valverde, who had to give up competing in the Giro d'Italia because of this inconvenience, and is ready to compete after preparing in height in Sierra Nevada. The Murcia will return in a test that he likes, the Route d'Occitanie, where he already tried last year winning the stage reigns in Les Monts d'Olmes and taking the general. Valverde himself celebrated his return to competition in social networks. "Many weeks of work to put back a dorsal on Thursday, we will do very well accompanied by the six compis of Movistar in the Route d'Occitanie" .
The gala race will not be Valverde's last test before the Tour de France , where it is expected that the rainbow jersey looks after its absence in the Giro. The current world champion also will take the start on June 30 in Murcia in the road race of the Spanish Championships, where he will seek his third national title after being second in the editions of 2017 and 2018.
Photos from as.com