Alavés presents its subscribers campaign
The partners will pay between 255 and 710 euros. The average of the subscribers will raise nine euros with the aim of reaching the record number of members, which is 17.509.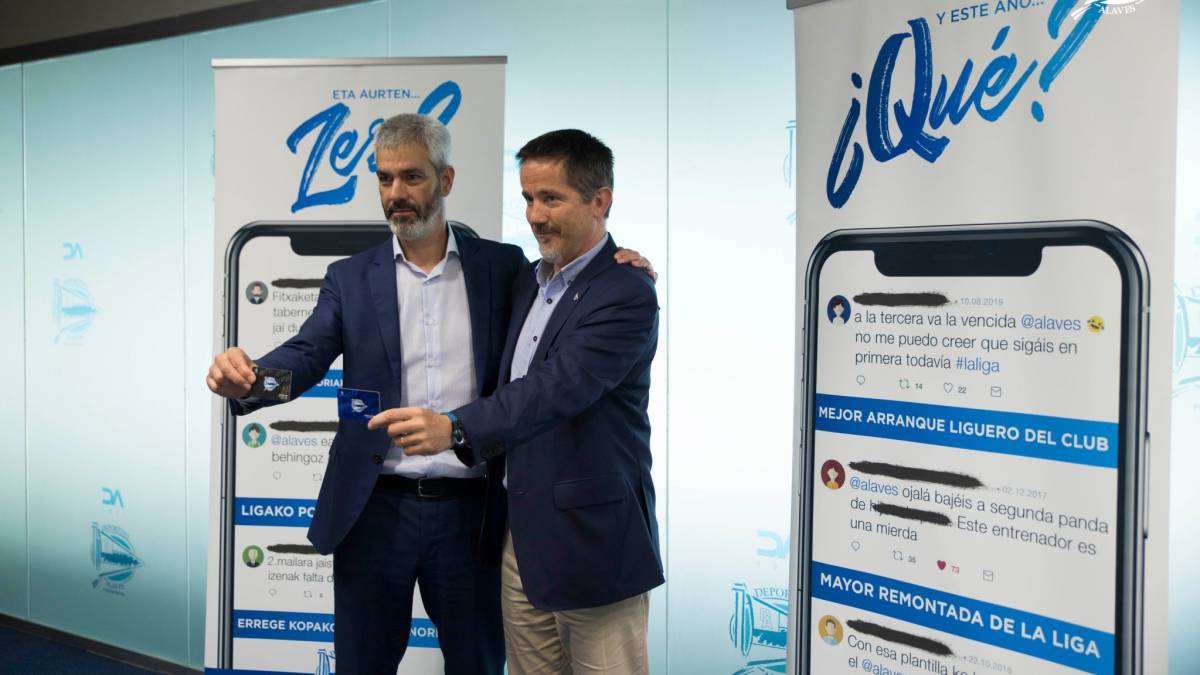 El Alavés has presented its subscriber campaign for the 2019-20 season. The average of these will rise nine euros since the objective of the Vitoria club is to reach the record number of members, which is 17.509 of the last campaign. Those who register as new will pay between 285 and 779 euros. The rise in prices is staggered and, the cheaper the town, the less it will rise. Will be charged more seats in more exclusive areas. In the area of "Iraultza 1921" it goes up five euros, in the rest of the funds, nine. In Preference, the rate rises between 14 and 15 euros and in Principal, between 16 and 20,
The first novelty is that there will be a digital card. Through an application, it will not be necessary to obtain a physical document. It can be used, for example, with mobile devices. The second novelty, that the card will be sent to the mailbox of the member who has domiciled the subscription. Of course, you have to activate it by going through the club store in the center of Vitoria.
The campaign has been baptized as "And this year, what?" and it has been raised in an ironic way. In fact, the image contains a mobile phone with offensive messages against the club. "It's funny and funny," said Mikel Bárcena, Head of Marketing at the club. The same includes the 19 league matches (within the subscription are the old days of the club), the games of the Gloriosas (First B) and the collision of the subsidiary and the rest of commitments of the quarry. There is no decision yet on the cost of Copa del Rey matches. Generally, the first one is usually free and, from there and depending on the rivals, without paying, at affordable prices or with higher cost per ticket. That is decided by the club on the march.
Children subscribers (up to 5 years old) can renew their card for free. The "Txiki plus" will allow guaranteed access to all matches without having to queue. The VIP subscription will be a modality of excellence, with access to private rooms with "picoteo". The family stand is maintained, three new areas in the corners with reduced prices and special location for people with reduced mobility.
After the official presentation of the campaign, from June 21 to July 4 opens the renewal period for subscribers . On July 5th and 6th, local changes may be made. From July 10 to July 31 the tickets can be activated in the club store. New members will be able to access the seats released as of July 8.
Photos from as.com