"Being a WEC champion, better than winning Le Mans twice"
Toyota has had "one of the best cars for years," says the Spaniard, stressing the difficulty of the race: "And he has only won once ...".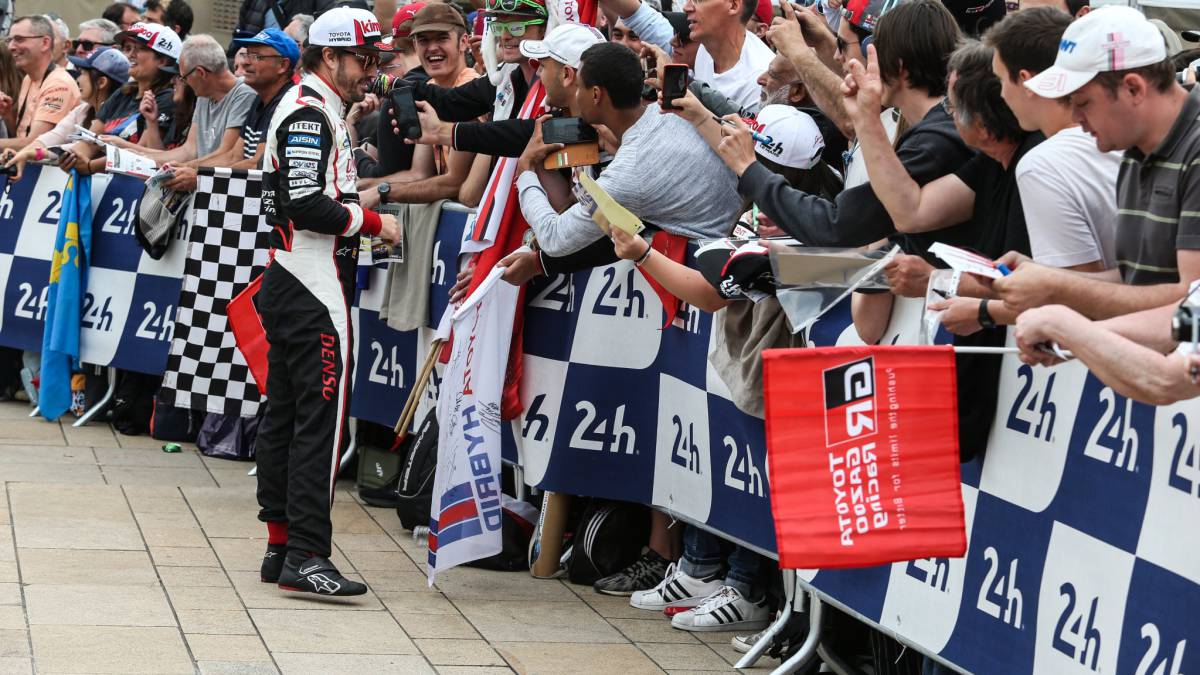 "In a way similar to last year, with a lot of respect for Le Mans. We know the challenge that lies ahead, we have the fastest car and the most robust, so we are the favorites. It is a challenge against ourselves and against the race. Le Mans has shown, even to Toyota, that it is a very tough race and that finishing it is not easy, even though last year we did not have big problems, it is not easy to be that way again. We have to be prepared for the unexpected and try to make the least possible mistakes. " This is how Fernando Alonso sums up the challenge of the 24 Hours of Le Mans, even having the best car on the grid, a dominant Toyota with which the Spaniard aims to achieve his second consecutive victory in the legendary event and the title of champion of the Resistance world.
Possibly on those two options they asked the Spaniard and his answer is the same as in the 6 Hours of Spa: "My wish is to be world champion on Sunday. After winning Le Mans once, being a Resistance champion will be even better than two Le Mans wins, but in this race it is more feasible not to finish than in a six-hour race, and if you do not finish it is to say goodbye to the championship. Here there are things that are not under your control, Le Mans decides who wins and in this case also who is the champion, so I hope we do enough to deserve the title ".
But that does not depend on him alone, also on his companions and the car. Set an example and it is enforced. And is that with Alonso is usually convenient to read between the lines: "Toyota has had one of the best cars for years, but has only won one, that shows how important is the reliability and complete a race without mistakes. Last year the race was perfect, but if something happens this year we have trained to solve it and hopefully it has been enough. "
Among the problems that may arise, traffic, something that last year was able to solve with great talent. "I like to overtake. And keep in mind that making a return without traffic in Le Mans is very unlikely to happen. You always find cars in your way. When you do not find anyone on the road, it's nice. It is intense because the speeds are very high. You can not make mistakes because there is a very large potential risk. " Another risk ... the rain. "We are well prepared. We have done a lot of mileage in the rainy events, even with snow, so I'm not worried. " Just think about being champion Fernando, in feeling the adrenaline of the title again.
Photos from as.com