2nd MVP of the Finals for Kawhi, the devourer of dynasties
He already won it in 2014. He marked the end of LeBron James in the Heat and can do the same with that of Kevin Durant in the Warriors.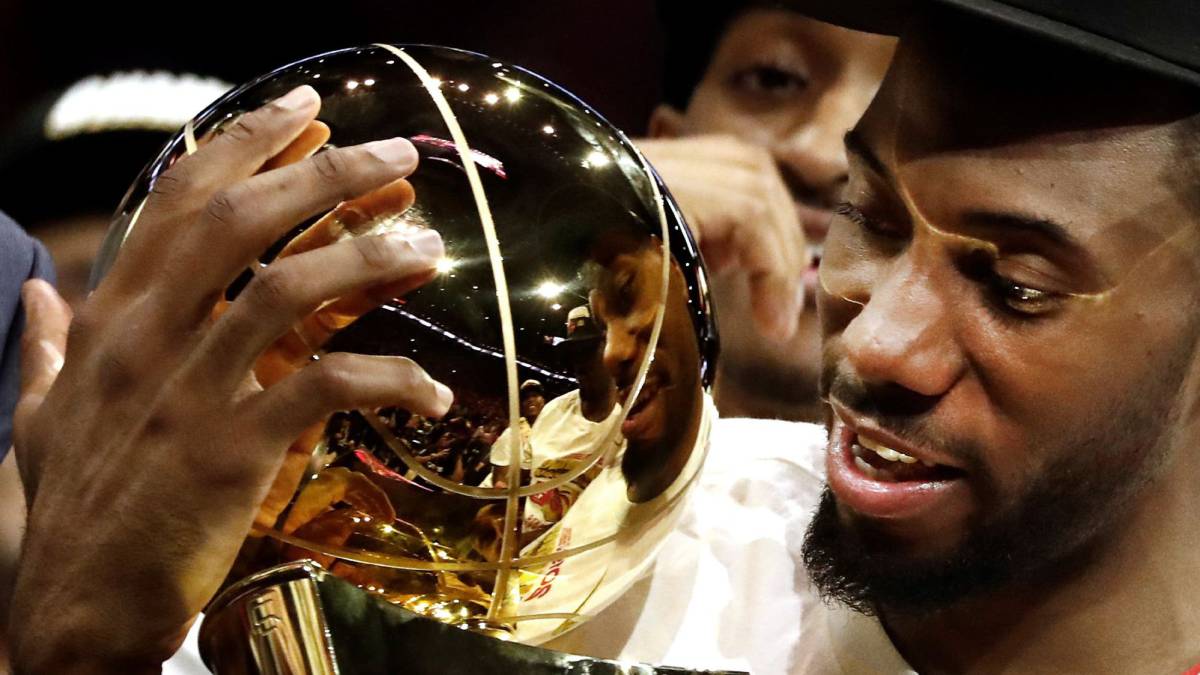 Kawhi Leonard has won the Finals MVP. The player of the Toronto Raptors has been the great star of the champion team throughout the year and has endorsed it with an impressive performance in the series for the ring. With averages of 28.5 points, 9.8 rebounds, 4.1 assists, 1.3 steals and 2.5 triples per game, with a hit of 24.6% from this distance, there were not many doubts about who was going to take the award in case the Canadians came out champions.
For Kawhi is the second MVP of the Finals, after which he won in 2014 with the San Antonio Spurs. Therefore, it takes two prizes in three final plays (lost in 2013). The one of five years ago he achieved it when he was only 21 after shining in attack, but especially in defense, completely nullifying LeBron James. With this award he joins an exclusive group of two players, LeBron himself and Kareem Abdul-Jabbar, who have won MVPs of the Finals with different franchises. The first did it twice with the Heat (2012 and 2013) and one with the Cavaliers (2016). The second one took him with the Bucks (1971) and with the Lakers (1985) .
Goodbye to the 'three-peats'
With the victory of the Raptors and the dominion of Kawhi is already being spoken of as a devourer of dynasties . The Warriors opted to get their third ring in a row, which in American sports is known as three-peat. In the NBA the last ones to do it were the Lakers of the beginning of the century (2000-2002) with Shaquille O'Neal, Kobe Bryant and Phil Jackson on the bench. Since then only two teams have been able to repeat the feat: these Warriors and the big-hree Heat (LeBron, Wade and Bosh) . But in both cases they crossed with Kawhi Leonard, who was the team's most outstanding player that surpassed them in those finals: the Spurs to the Heat in 2014 and the Raptors now to the Warriors.
That defeat of five years ago for the Miami was incontestable and supuso the end of an era in South Florida. One of the most dominant teams in history (they reached the final four that they chose with that team and won two rings) lost their most precious piece. LeBron James returned to his native Cleveland to try to give him the long-awaited ring, something that would happen in 2016.
Photos from as.com