Zidane on Bale: "As a coach I have to think about the present"
The coach: "It's not that we do not want, it's that we can not ... In a team like this, when there's no motivation it's complicated".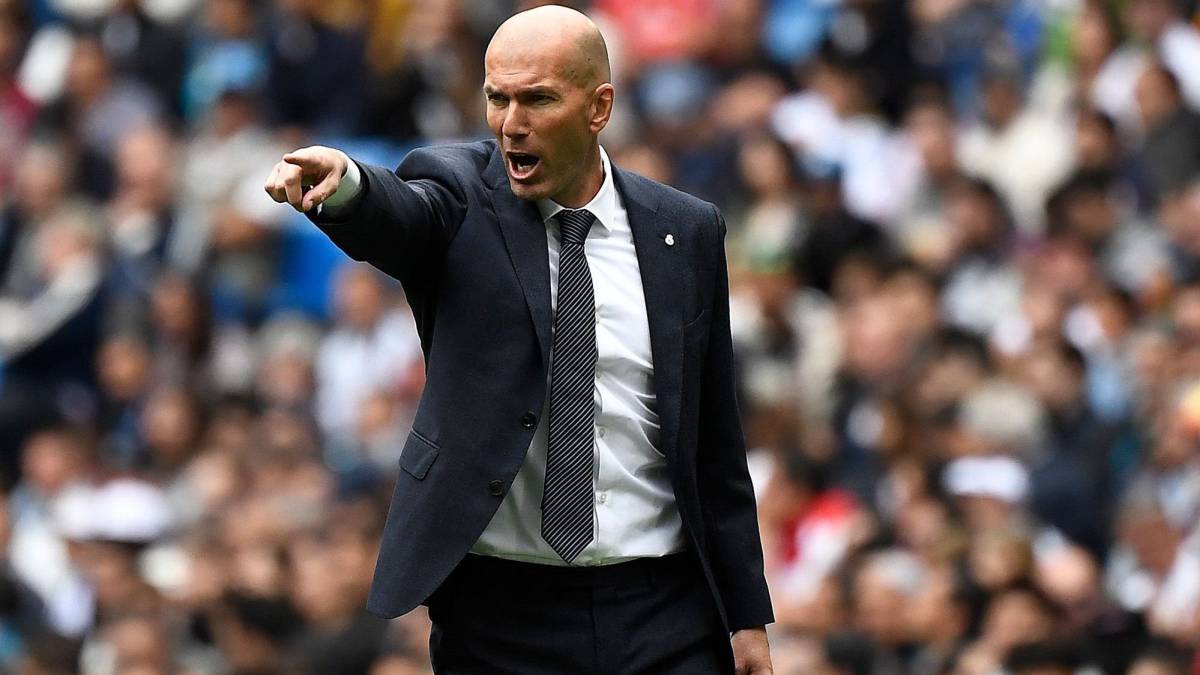 The coach of Real Madrid, Zinedine Zidane, analyzed the last league match of his team in which he lost at the Bernabéu against Betis (0-2) .
Analysis: "It's not that we do not want is that we can not. The best thing that can happen to us is that this is over. We are thinking of something else, in the future, in the next season. It's complicated when you want to try it and not a single thing comes out. It's very complicated ... But it's fair. You have to accept how the season has been and we do not have to forget it. You have to keep it very present for the future. It will serve us. It is bad but then good. The players wanted, but could not. "
We can not ...: " It is not transferable to the next season. Go to rest well and we will be able to do well. I'm not saying we're going to win it all next season, but we're going to have a good season. I am convinced. Now, tranquility. There are no excuses. We do not look for them. It's complicated. I said you had to try to do it well and no, no ... It's over. We all have to rest and come back with enthusiasm. "
Futuro: " After having won a lot, the fans have already lived to win nothing, we apologize in many matches, but now what I have to say to the fans is that we will return with great enthusiasm and ready to fight to win everything. "
A bad year: " Football is motivation and it is complicated. I asked that we try. Next year this will change. After evil lives good. Nobody is going to change what these players did the last five years. We have no excuse We ask people to forgive us because we have an obligation to give everything. "
The best and the worst of the season: " We know what happened this year and we have to accept it. We played eleven games and won five. It is what it is. When you do not play anything, it's hard to do well. This is the reality. I thought we were going to make a good match ... Now it's over. Our goal is to delude the fans ".
Keylor and Bale: " I do not know if it was the last game. Now we'll see what's going to happen. "
Invite Bale to leave, but he may not find a way out: " I do not know what's going to happen, lately I've had other players in. I make decisions and make changes. We'll see. "
Why not play: " Because others played. "
Bale wanted to say goodbye to the Bernabéu: " It's true, I have not done it, I'm sorry, but nobody knows what's going to happen. When I see something that does not fit I have to do things as I think, nobody will change what Bale has done, but as a coach I have to live in the present ".
Change the speech or template: "I have my ideas and that's not going to change, things are going to change in the squad."
Keylor's call: "I do not know what's going to happen, he played well today, next year, we'll see" .
Complicated moment to return : "I do not care. What concerns me is the project and there things are going to change and trust me. And what remains now is to work. Here is talent. The season has gone as it has gone, but it is over. "
Revolution: " We are not going to touch everything. It will be necessary to make intelligent changes. We will have to rest and return with enthusiasm ".
Photos from as.com