Yamaha and Aprilia already have their own Ducati-style baffle
Technical novelties in the FP1 of Jerez, when Rossi premiered it in the M1 and Aleix and Iannone in the RS-GP, with enormous buckets anchored to the swingarm.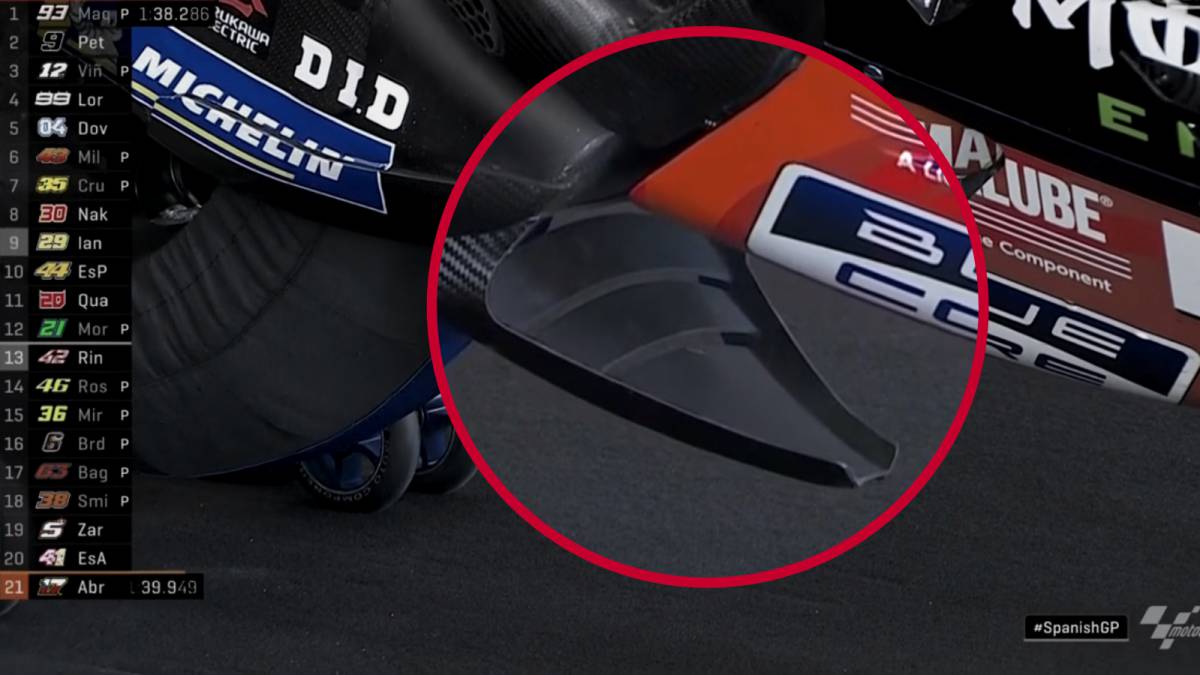 Technical innovation in the FP1 of MotoGP in the GP of Spain, which has served for Yamaha and Aprilia to debut their rear spoiler or spoiler in the style of the Ducati. You know, that ladle of discord that the Italian factory said that it was to cool the rear tire and against which his rivals claimed after the race in Qatar, to understand that it was an illegal aerodynamic appendage.
The discussion reached the Court of Appeal of the FIM, where he was given the reason to Ducati, and the factories that claimed against it (Honda, Aprilia, KTM and Suzuki) refused to go to the TAS. From there, each manufacturer managed to create theirs. Honda, which premiered it in Texas, said it was to reinforce the rigidity of the swingarm and KTM has it approved for water. This is how this piece originally came about, because Yamaha was the first to assemble it for last year's race in Valencia, which was under water. That ignited the bulb in Ducati, that in Argentina had no problems in recognizing that, in addition to serving to cool the rear wheel, that spolier also generated ground effect (downforce), from 300 to 400 grams at 180 hours, according to Gigi Dall 'Igna. That data did not believe anyone of the competition, and there were boxes that spoke of up to four kilos of floor effect at maximum speed.
Now it is only Suzuki that install this ladle with inner wings and Davide Brivio has assured this newspaper that already they have theirs in the box, but they will not try it until the test on Monday. Those seen on Rossi's Yamaha (Maverick has not yet assembled it) and the Aprilia of Iannone and Aleix seem huge, almost shovels. The piece of discord is already one more in the MotoGP.
Photos from as.com