With Zion in New Orleans, is Davis farther from leaving the Pelicans?
Sources of the League assure that the intention of the player continues being to leave, but so much Gentry (trainer) as Griffin (GM) already they have said that they will try that it remains.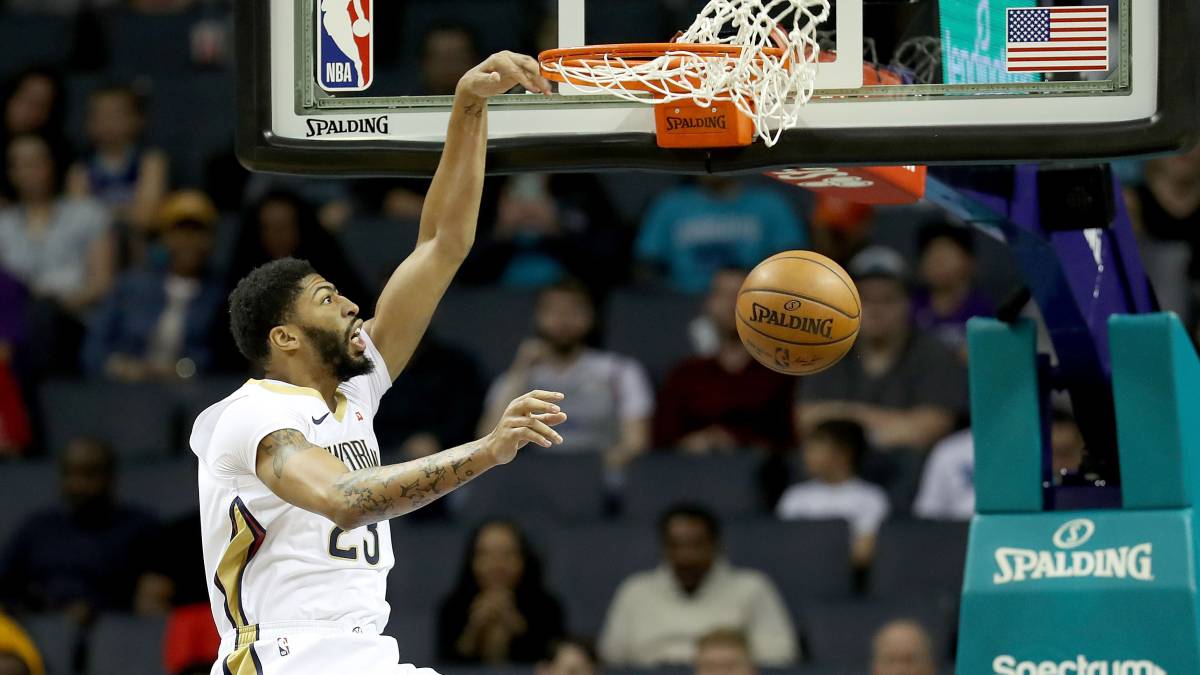 With the draft draw last night, there was more to be played than finding out who was going to choose in each position and, therefore, who would take Zion Williamson. Also was the future of Anthony Davis. Because the idea of the Pelicans was to try to negotiate with the franchise to take that number 1 to exchange it for its star (and receive some more things). But luck has wanted that the New Orleans can take the former Duke without having to reach agreements with anyone. And this opens a new world of possibilities for them, at the same time that closes a few doors of those who wanted to bid for Davis. The first, surely, that of the New York Knicks.
So now it would be logical to think that the Pelicans begin to build a new sports project around Zion, that they sell Anthony Davis (for whom they would receive a few more youngsters or even some star) and look forward to the future with hope. And more if just after the lottery and despite the rush of having taken the number 1, with the sporting consequences that it has, Davis himself is quick to make it clear that he has not changed his mind. That you want to go equally. This was reported by the journalist Sams Charania, who through sources of the League said in a tweet that the Pelicans power forward was still in his thirteen.
However, everything changes after the statements of Alvin Gentry and David Griffin, coach and general manager of the Louisiana franchise. Both spoke after the draw, the two were asked about the future of their star and the answer was the same: they want Davis to continue with them. "All you have to know is that you are still part of the staff, I know that Griffin has plans that will move you and everything will be fine" , Gentry said enigmatically. Griffin, on the other hand, was very clear about it: "I hope we can build something that appeals to the big players because the elite players like to get together, I want to do something that people want to be part of and maybe this I start to speed things up a bit. "
Y continued to speak directly from Anthony Davis. "What I want is for Davis to want also what we're going to do here, I want him to be part of this, right now I'm not focused on anything other than getting better and better. and if not, we will treat the situation at the moment that seems most appropriate to us ". Regarding this possible transfer, we must remember what Griffin said on television in February, when he was not yet in the Louisiana franchise and the Pelicans did not accept the offer from the Lakers. The now general manager commented that in his opinion the best offer in case of selling to Davis would be "a young star, a second player of first level and good batch of picks, the more attractive the better" , which would open quite the range of possible suitors.
So the next year we can see some Pelicans with Zion and Davis (and Jrue Holiday), only with Zion and what comes for Davis or only with Davis and what comes for Zion, although this last option seems very remote In any case, in New Orleans they have more movement capacity than ever.
Photos from as.com