Win McPhee and Canet's podium holding on by miracle
Classic final in the Moto3 group, with the Scotsman keeping Dalla Porta at bay and with the Spaniard overtaking Toba for third place at four corners of the end.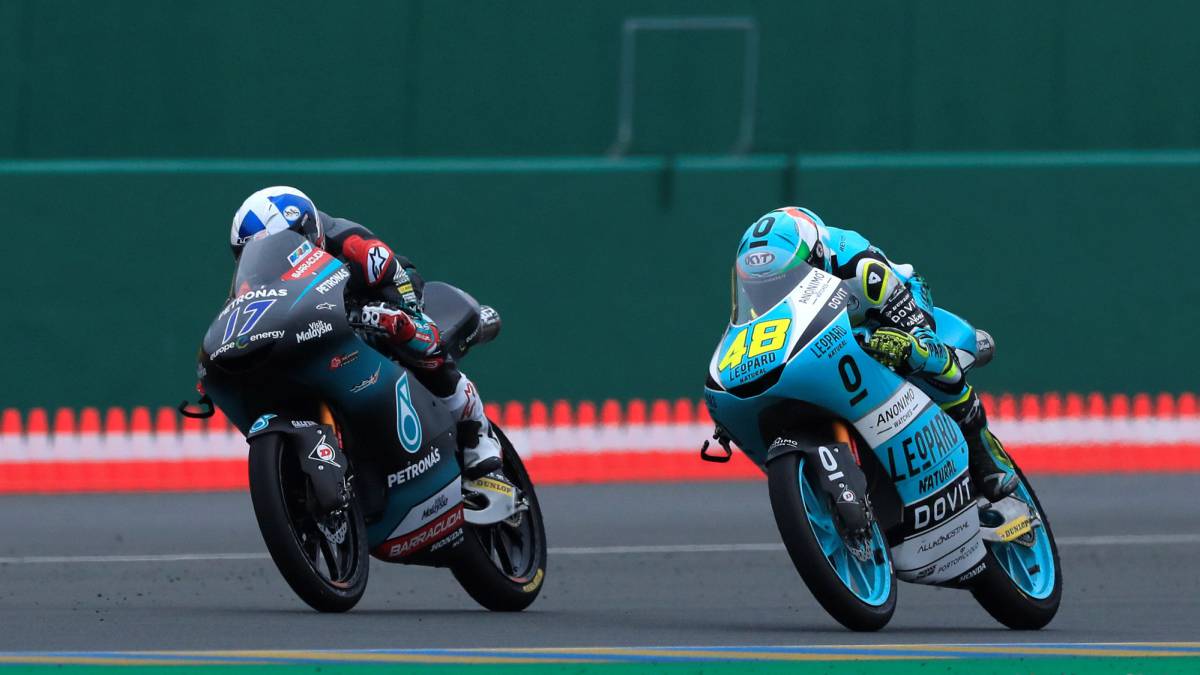 How nice is Moto3, the small category of the championship by displacement, but huge for excitement and fun. The Le Mans race was typical of the end of a heart attack, with McPhee managing to keep at bay on the last lap Dalla Porta and with Canet beating Topa four corners of the end and holding on by foot miracle. And before that, Of course, many things happened ...
The most striking thing was the high number of falls. Up to eleven were counted on the slippery Le Mans circuit, and that the race was dry, despite a slight spark during the test. Garcia, Ogura (his motorcycle dangerously returned to the track and could all dodge), Binder, Ricardo Rossi, Ramirez, Antonelli, Perez, Suzuki, Arbolino (fell the Japanese Suzuki in front of him in the head group and the others dodged as they could), Lopez and Foggia. And they could be more, because they were on the verge of falling in the penultimate round Masia, Migno and Rodrigo, and in the last one they stayed on their KTM as Canet could, doing well the tight overtaking that had done to Toba, the winner of Qatar, who was angry with the Spanish in the return of honor.
The pupil of a Biaggi who lost his father yesterday, left extra motivated to offer his grandfather Alfonso, who died on Tuesday, a good result, what He achieved based on caste. His motorcycle was not the one that ran the most on the straight, but he managed from fourth place to prepare a final attack for third place, because he had no bike for more this time. That third one makes him the leader of the French Grand Prix, because Corbera arrived with a point of advantage over Antonelli and now he goes with 14 over Dalla Porta, who could not in the last lap with a McPhee who managed to win from the pole . And that did not happen in this category in this circuit since 2013, with Maverick.
El that made a carrerón was Masia, who came out 23rd and crossed the eighth goal, but finished twelfth to suffer a sanction of 2.2 for skipping in the thirteenth round the curves 3 and 4, the first chicane. Raul Fernandez, on the other hand, recovered ten positions to finish tenth, which has a lot of merit because he was touched in the left knee and in the foot by the fracture in a metatarsal. His partner Arenas finished eleventh.
Photos from as.com