"To win in Vallecas we must give our best version"
Masip returned to leave the goal to zero. The keeper hopes to leave sealed the permanence in the clash against Rayo Vallecano which he said will be a team that plays without pressure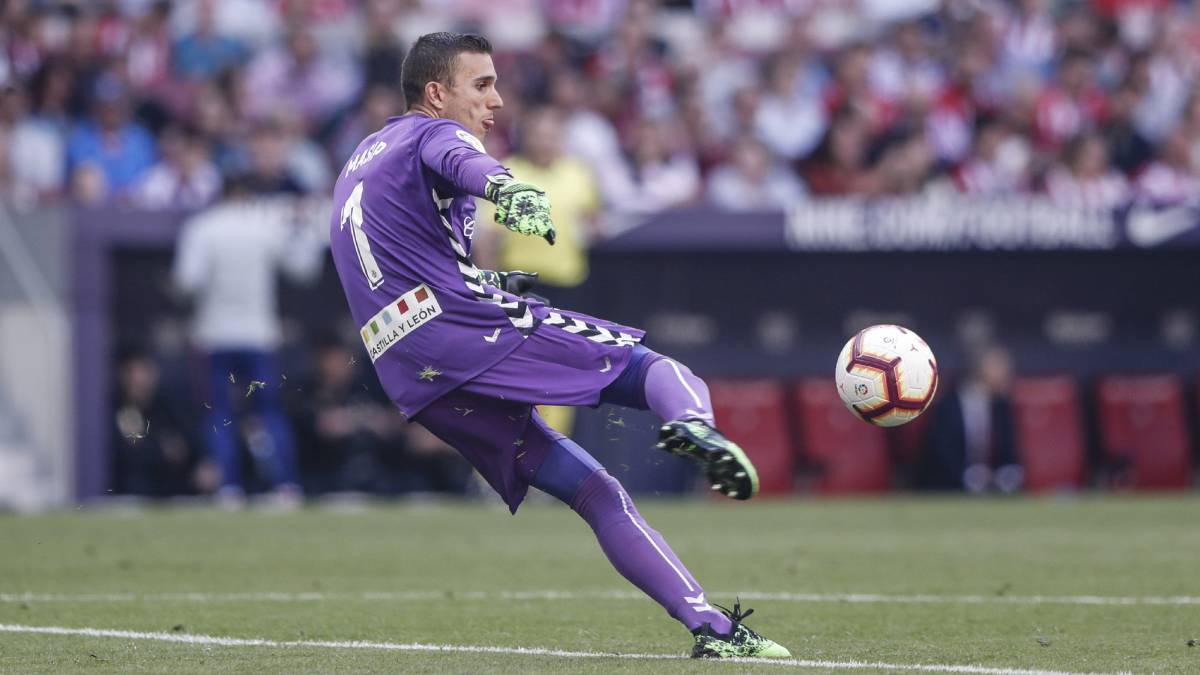 The victory against Athletic has opened the door of the permanency of the Real Valladolid. Masip described the victory as "positive and we needed it to get out of the descent and have options to achieve salvation." In the last three games the blanquivioleta team has only conceded one goal, the one from Wanda that should have been canceled and Masip valued the data: "In the end the important thing is the victories. Leaving the goal to zero is important to obtain results and we have to continue in that line to achieve the goal "and that also supports the improvement in defense:" That indicates the results and the team is working to have its best version, both in defense and in attack, because if we do not score goals, it is difficult to win This is the line to follow ".
The key match of the campaign will be played in Vallecas on Sunday at 6:30 p.m. before a Lightning already descended and Masip expects a team" that no longer has pressure and when you get rid of the Tension you play quieter, it will be a very difficult match, like all of us who have played so far and I insist, we have to give our best version to win there ".
Manage the suffering and control the The end of the game was a pending issue for Valladolid, something that began to be overcome with the victory against Athletic: "We have to be ready and try to play as little as possible in those final minutes with a score in favor. They are very important points and we have to be an intelligent team. "Masip was substitute two days by Sergio's decision, something that the goalkeeper assumed without problems:" They are decisions of the coach; I tried to be with the team and collaborate from another role. When I played again, I fought to get the best for the team. "The keeper expressed a wish, because if you beat Rayo and Girona do not beat Levante, the last match against Valencia would be a party in Zorrilla with the permanence sealed: "Hopefully it's like that and the sooner we can get better, this weekend. Not playing anything on the last day would be perfect. "
The level of suffering increased when Nunez sent the ball to the post:" The luck that had given us the back other times, this was on our side and I hope it continues like this ".
Photos from as.com