Why the free of Monaco GP are held on Thursday
Charles Leclerc, star of the grand prize at home this weekend: "Although there are more famous pilots living in Monaco".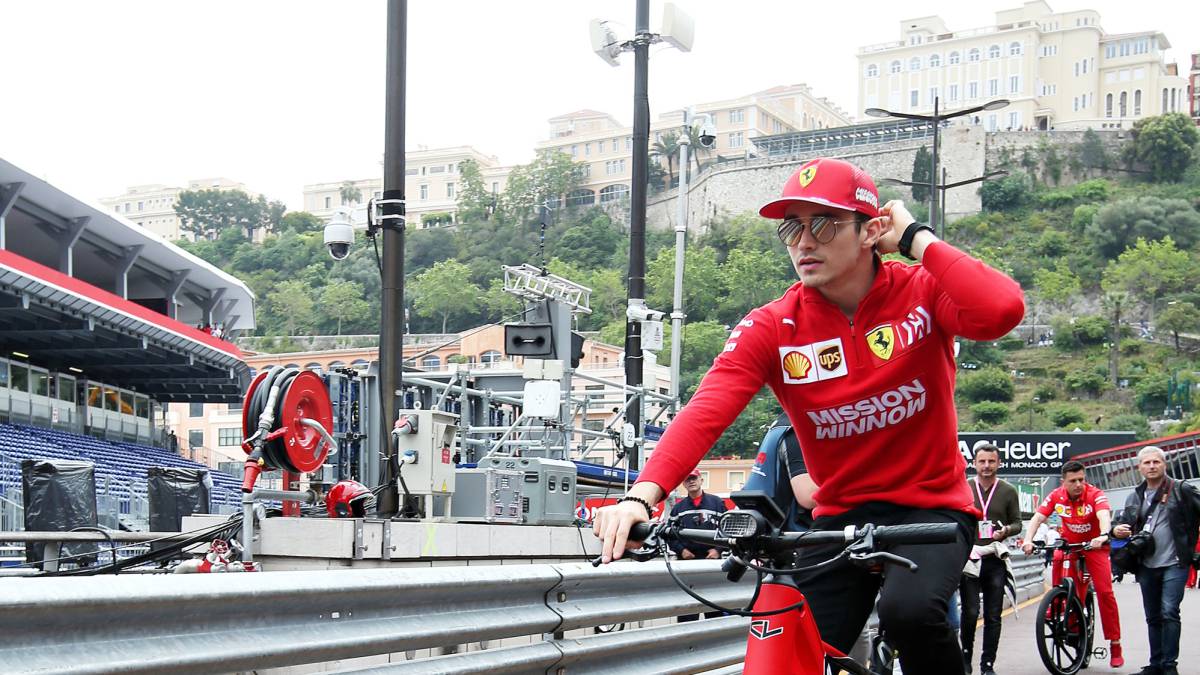 "I think I've told this story many times but ... yes, it's very strange to drive in Monaco through the same streets where I used to take the bus to go to school". Charles Leclerc plays at home in Monaco, "although there are even more famous riders who live around here" . The young Ferrari driver is perhaps the protagonist this year, due to his irruption and projection, of a special grand prize for the whole grid, for the teams, for the fans and, if it fits even more, for the VIP guests. You have to be very important to carry a VIP pass in Montecarlo.
The race goes on the fringe of everything, even from the F1. itself There will be hostesses on the grid even if they were eliminated in the other places, and here a symbolic canon is paid to receive F1 when in other countries tens of millions of euros are reached. Although the biggest difference with compared to other grand prizes is the day that free practice is held: on Thursday. The religious festivity of Ascencion historically occupied the streets with a procession on Friday, although for years that stopped being a problem for the World Cup and if it is still maintained it is by tradition, not by necessity. In fact, support categories such as F2 or Porsche Supercup run on Friday. In addition, this takes advantage of less time closing the track so that weekend visitors reach their hotels and the traffic jam on Friday is not so intense.
"It is good to have a great prize at home, and during the year is very Well, people are used to pilots, although this weekend is more complicated because there are people from outside who obviously want to take pictures and so on, "describes Leclerc, an illustrious Monegasque. The urban circuits are his specialty, perhaps something has to see that since he has use of reason is part of the most legendary of all. This year the 77th edition of a grand prize that is 90 years old is played.
Photos from as.com