Western matches could be ahead ... by LeBron?
NBA commissioner Adam Silver has reported that the schedule of the Western Conference games could be advanced due to the presence of James.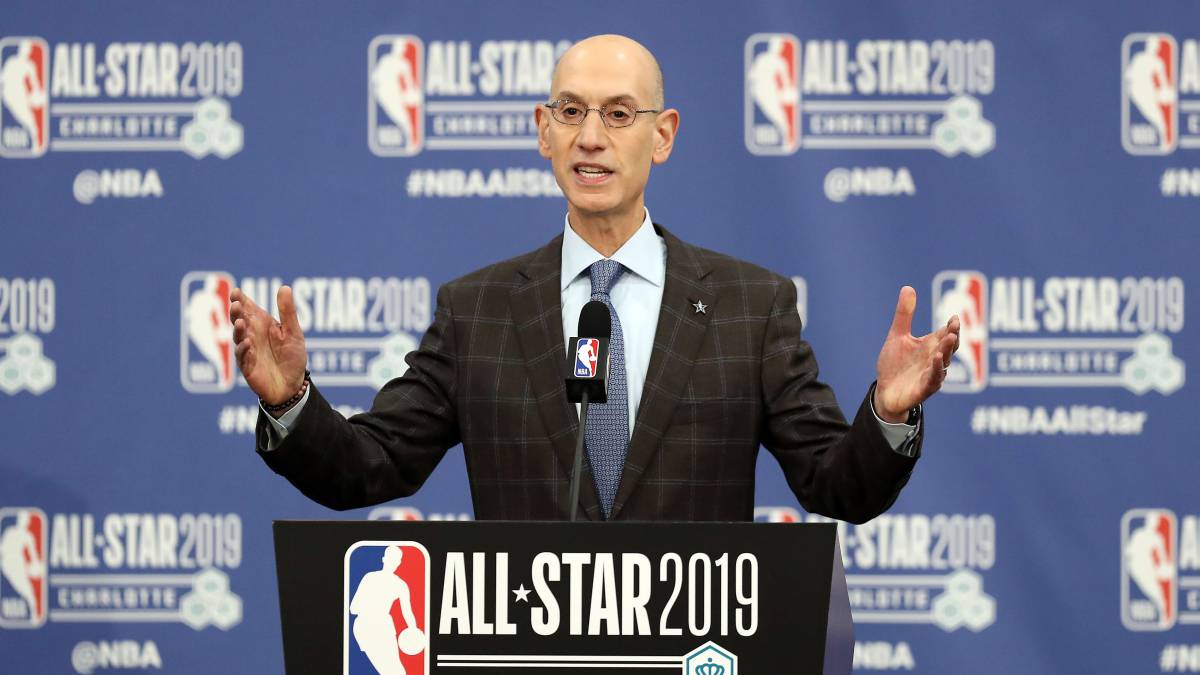 "LeBron James, leaving the East, has harmed the television quotas.The NBA could begin before the Western Conference games." These were the words of Adam Silver, who opened the possibility that the schedules of the West coast were ahead due to the presence of El Rey, who set course for this area of the country last season to the Lakers.
According to the commissioner, television ratings have been depleted during the last year in the NBA. The manager blames this fact on the departure of James East, where he has spent his entire professional career until this last season. Silver argues that the parties in the West are very late and that "most people choose to go to bed at a reasonable hour" , while those on the neighboring coast are less followed by the absence of the star.
" 50% of the households in this country are in the Eastern time zone If your West Coast games start at 10:30 in the evening in the East, you will invariably lose many viewers around 11 and 11: 30. You can see how many TV houses go off around 11:15 to 11:30 at night, simply because people have to get up to go to work in the morning, "he said.
Silver added that With this in mind, " it may make sense to advance the games of the West if you watch television from the national . It is an issue that we have to address and that we have begun to talk about," he revealed.
The highest leader of the League, which has excluded youth from this type of audience (see the NBA in less conventional media), has also talked about the possibility of eliminating the Conferences and playing a playoffs from 1 to 16 due precisely to the television hours. In these moments, the teams play 52 against teams of their same Conference and 30 against sets of the opponent. Silver argues that the jet lag causes that the matches played between two teams of different coasts are the ones with the least television audience, and that therefore we must try to hold the least number of these duels.
In the Eastern time zone is where more people are concentrated, since that is where 13 of the 30 franchises of the League are concentrated. The goal of Silver is to create a national audience to increase the audience, and for this reason it also says that people from other countries are the ones who must adapt to the competition's programming.
Photos from as.com