Waldo Rubio and the other unexpected heroes of Primera
The Extremadura, first holder last April with Valladolid, made the goal of victory against Athletic and brings a little more to his team to salvation.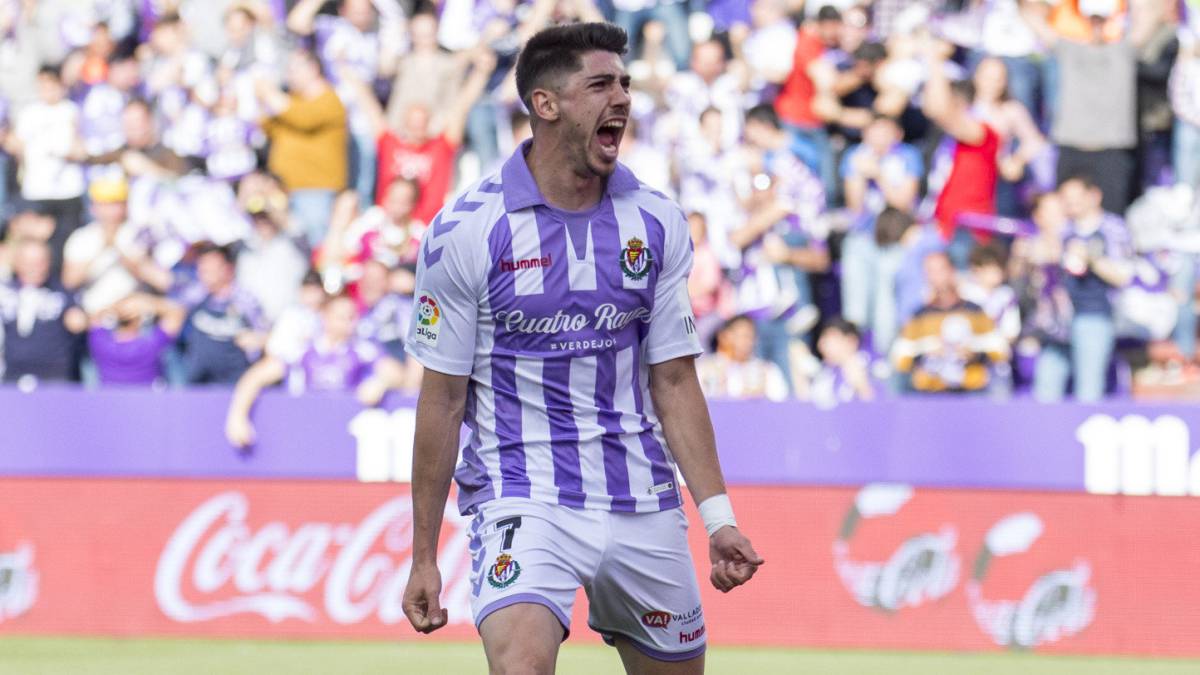 The end of the season always bring us great emotions and huge surprises. There are always secondary actors that become heroes for their hobbies. And that's how it is in Valladolid. In spite of not having secured his permanence in the competition, Waldo Rubio has become the idol of the pucelanos. The young Extremadura, with his goal against Athletic, gave the victory to his team and brings them closer to salvation.
Waldo went on to belong to the first squad (played in the Valladolid Promises) due to the rupture of Hervías ligaments and was holder for the first time on April 4 against Leganés. From the first minute, he entered the heart of the Valladolid fans and has become a fixture, since since his debut as a starter he has participated in all the matches played by Valladolid. But the case of Waldo is not the only one, throughout the history of LaLiga.
Corominas
The youth squad of Espanyol became a parakeet hero when he scored the goal that gave salvation to his team in the last match of the 2005 season. 06 In the match against Real Sociedad, Ferrán Corominas scored the winning goal in the 91st minute. Agony saved by Espanyol thanks to Coro, to the detriment of Alavés.
Tamudo
The legend of Espanyol was key in the salvation of Rayo Vallecano Raúl Tamudo entered the history of the whole of Vallecas in the 2011/12 season thanks to his goal in the last league match against Granada, in which both teams played to remain in the top flight. A little in the 91st minute, the veteran striker, who left the Rayo one more season in the First Division.
Salomao
La situation of Deportivo in the 2014/15 season was more than complicated. The Galician side played their salvation at the Camp Nou and FC Barcelona went 2-0. But the goals of Lucas Pérez, star of that Deportivo, and Salomao put the final tie that left the Coruñeses in First. The Portuguese winger did not explode as expected in Deportivo, but with that goal he became a blue and white hero.
Reyes
José Antonio Reyes was only one season in Real Madrid. With more leftovers than lights, the Sevillian managed to give the league to the whole white thanks to two goals in the last league match against Mallorca. It was in the 2006/07 season that Reyes became the hero of the Madrid fans along with Mahamadou Diarra, author of the other goal of the white victory.
Photos from as.com